Apple introduces "Guided Access" for iOS 6 to disable parts of the UI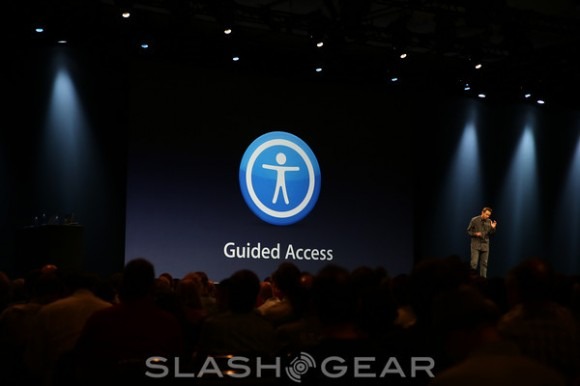 Apple is hitting it hard with iOS 6 that is for sure, but we have another impressive new feature here to briefly talk about. That is Guided Access. Apple mentioned how wide the adoption has been for iOS devices, for everyone in the world including the blind and more. Guided Access in iOS 6 will bring their devices to more users in multiple ways, and even help you stop your kids from accidentally deleting emails by disabling parts of the OS user interface.
Guided Access will allow owners, parents, family and friends to control certain parts of the OS based on what is being used, or needed. Obviously this will be tightly controlled by Apple but the uses are limitless. "We're proud of how the accessibility community has adopted iOS devices, we set out to make them the most accessible." You can now disable different parts of the UI – e.g. to avoid exiting the app, you can turn off the home button. This is great for many users that are disabled, or for the kids.
"We were surprised at how many kids with Autism have iPhones, but there are controls in apps that you don't want them hitting"
Apple has set out to make the experience even better for iOS 6 devices. From Siri helping you in multiple ways, and even an all new Maps. Yes Apple just gave Google Maps the boot but more on that is coming shortly. Imagine using your old iOS device as a dedicated remote, or setting it up and locking out certain aspects making it a simple device for your kids. I'm sure we'll be seeing more on Guided Access in the future. Stay tuned for more details and don't forget we are following along at WWDC at our liveblog.