Power Nap Apple app revealed at WWDC 2012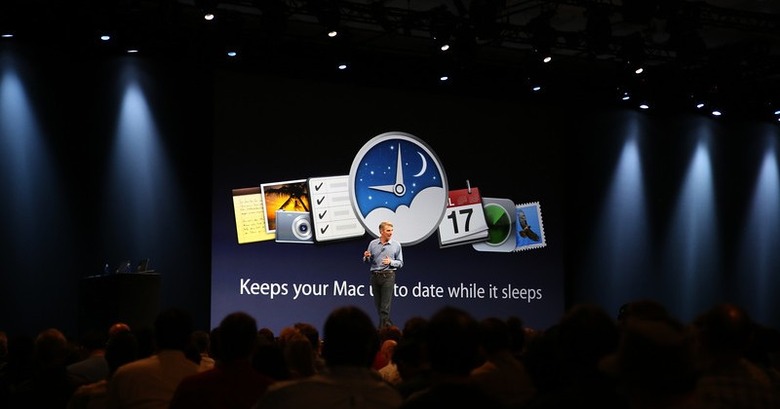 A brand new bit of software has been introduced this week at Apple's WWDC 2012 called Power Nap, an application that allows your computer to continue working while you're asleep. This software takes applications like notes, iPhoto, Calendar, and Mail, and "keeps your Mac up to date while it sleeps." This software will keep your data backed up at all times, even while your computer is asleep – like magic!
Apple's Power Nap will be working completely silently – as in you wont see or hear it unless you want to – and will be what Apple calls "power efficient." This application will be available on the MacBook Air 2nd Gen as well as the MacBook Pro with Retina Display right out of the box. The Retina display MacBook Pro is also known as the MacBook Pro 2012, though there is also a MacBook Pro 2012 refresh out right now as well.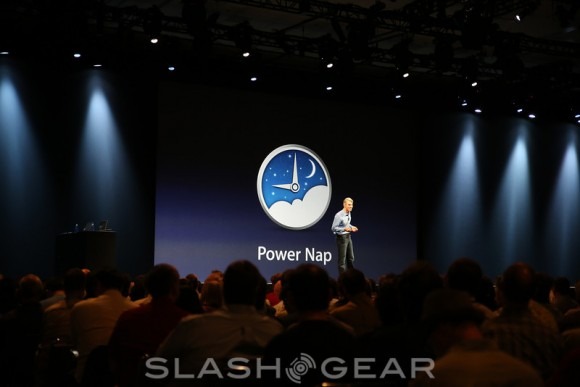 Have a peek at our timeline below to make sure you're up to date on everything Apple from WWDC 2012 and stick with us in our live feed as well. Head to the WWDC 2012 portal and see our http://live.slashgear.com/ page to rock and roll all morning and afternoon long.