MacBook Air 2012 refresh comes with Ivy Bridge and USB 3.0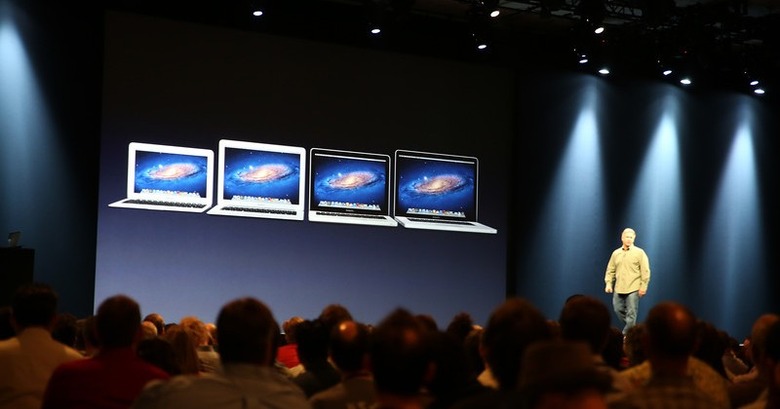 This week at WWDC 2012 we've been informed by no less than Phil Schiller that the entire MacBook lineup would be updated, including the MacBook Air. The Air would grab 3rd-gen Intel Core Ivy Bridge processors in i5 configurations up to 1.8GHz dual-core, 8GB of ram, and 512GB of flash storage. In addition, these new notebooks will have USB 3.0 as well as a Thunderbolt port, Facetime camera with 720p resolution, and both 11-inch and 13-inch configurations, and all of it starting at $999.
Both the 11-inch and 13-inch MacBook Air units are available today, shipping today and available for purchase today that is. The 11-inch model has a lovely 1366 x 768 pixel resolution display, while the 13-inch model has 1440 x 900 pixel resolution up across its face. The 11-inch model comes with an i5 processor and upgrades in flash storage between 64 and 128GB and prices range between $999 and $1099.
The 13-inch model comes with a dual-core i5 processor inside and has either 128GB flash storage or 256GB, with prices ranging between $1199 and $1499 USD. Both of these models will be just 2.96lbs heavy while the 11-inch models will be ultra-light as well at 2.38 lbs. Head to the Apple store soon to pick yours up!
Also be sure to continue following along with our main news feed here via the WWDC 2012 portal as well as through our livefeed at [http://live.slashgear.com/]