Meet Apple OS X Mountain Lion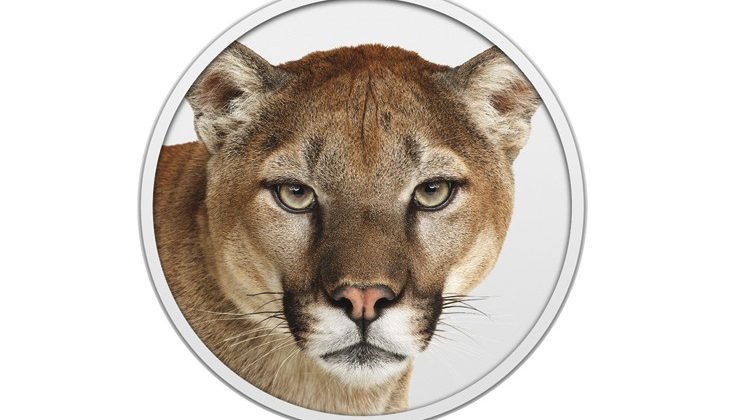 Seven months ago Apple launched OS X Lion; now, 19m copies later, it's ready to preview OS X Mountain Lion. The next update for Mac isn't expected to hit the Mac App Store for download until this summer, but SlashGear caught up with Apple to find out the top ten – or in fact eleven – headline features of Mountain Lion, as well as get our hands on early version of the developer preview. iMessage jumps to OS X, along with Game Center and Notifications, and plenty more, as Apple narrows the gap between iPad and Mac. Read on for all the details.
So far, 30-percent of Mac users have made the leap to Lion. A further 50-percent is still on Snow Leopard. Apple is targeting another upgrade, ambitiously just twelve months after Lion, and it's continuing the company's theme of reimagining iPad features and bringing them over to Mac.
[vms 768a3c3abd672079f48b]
iCloud
iCloud, Apple's cloud-based sync and store system, launched in October 2011 and has already accrued 100m accounts. Having been woven into iOS 5, it's now getting the same deep integration into Mountain Lion. Just as when you set up a new iPhone, iPad or iPod touch, Mountain Lion includes iCloud as part of the initial registration. All of Apple's recent flagship features are included, in fact, so that you arrive at the desktop with iCloud, Safari preferences and FaceTime all set up and ready.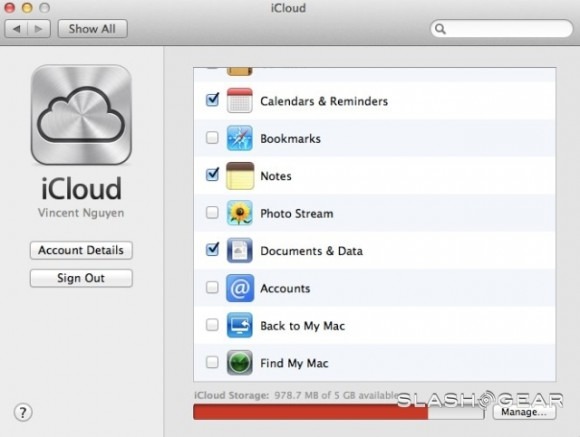 Log in with your Apple ID – or create an ID if you don't already have one – and Mail, Contacts, Calendars, Messages, FaceTime, Notes, Reminders, Game Center, Mac App Store, Documents & Data, and Bookmarks are all configured, backed-up and synchronized.
The Mountain Lion iCloud UI is very similar to that of the iPad. iCloud Documents opens up at the document library, listed chronologically by last edit date. You can create folders iOS-style by dragging documents on top of each other, and any changes you make on your Mac are automatically pushed back to iCloud and available from your iOS device, of course. Meanwhile, a developer API offers third-party software the opportunity to use the same sync technology.
Messages
The new Messages app replaces iChat on the Mac, and gives Mountain Lion users the opportunity to exchange text, photo and video messages with the 100m iOS 5 iMessage users that have signed up since October 2011. So far, 26 billion messages have been sent, a number that's likely to increase significantly once Mac users get in on the action.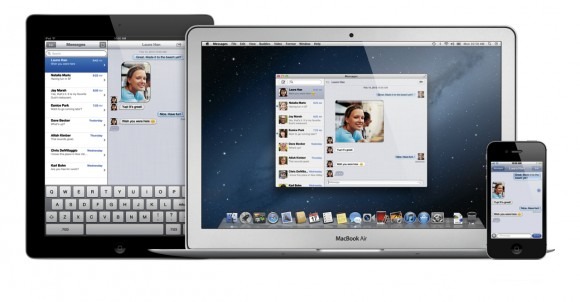 Conversations can be picked up and left off on OS X or any iOS device, and the Mountain Lion app supports dropping photos and video straight into the conversation. Files up to 100MB can be transferred, complete with read-receipts – if your friend has enabled them – and all conversations, individual or group, are encrypted. If you'd rather switch over to FaceTime, a single button triggers a video call.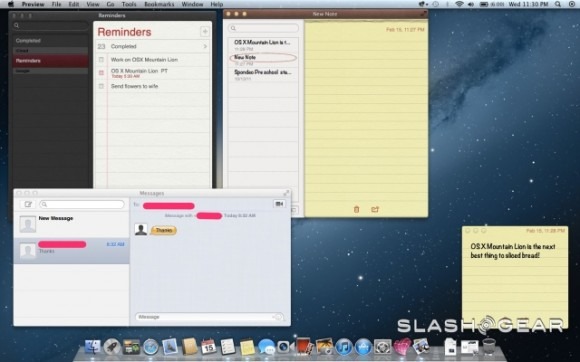 Despite the name change, Messages still supports all of the third-party IM services iChat did: AIM, Yahoo!, Google Talk and Jabber. OS X Lion users can access a beta of Messages from today, at www.apple.com/macosx/mountain-lion/messages-beta.
Reminders
There are numerous todo list apps for OS X, but Mountain Lion's Reminders is likely to win fans by virtue of its iOS integration. Just like its iPhone and iPad counterpart, the new Reminders Mac app supports creating lists and optional checkboxes, due dates with alerts, and integration into CalDAV-compatible clients such as Google's Calendar and Yahoo! Calendar. As well as creating tasks within the app, you can drag a task in from Mail.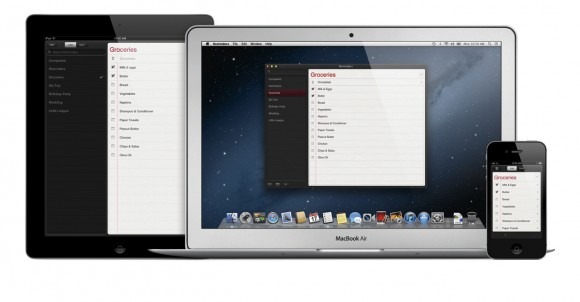 All tasks are synchronized with your mobile devices via iCloud, though there's no location-based reminder for Mac unlike on the iPhone and iPad. Still, the larger screen real-estate in OS X makes navigating different todo lists very straightforward.
Notes
Like Reminders, Notes for Mountain Lion owes a lot to its iOS predecessor. Each note can be as simple as text, or you can change the fonts, add bullets and numbers, or drag and drop photos or other attachments to keep them collated. Although not supported in today's developer preview, eventually Notes will support dragging in URLs, too.
Everything is synchronized with the Notes app for iOS, but you can also pin individual notes to the Mountain Lion desktop. Double-clicking the note automatically pulls it out of the main list – which can be arranged into folders, again by dragging and dropping notes onto each other – and makes sure it stays visible even if the Notes app itself is closed. You can also drag and drop notes into the Reminders app, and create todo lists from them.
Notifications Center
Many OS X users rely on third-party app Growl to keep them up to date with what's going on around their Mac: now, Apple has brought the Notification Center from iOS over the Mountain Lion. Two types of notifications are offered, both appearing in the upper right corner of the screen. Banners are temporary, showing for five seconds and then sliding away, while Alerts are persistent, giving you the choice of either closing them manually or clicking "Show" to go to the app itself.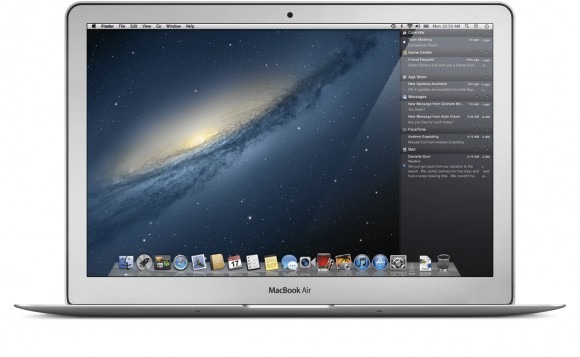 Even if you miss a Banner, you can access all of the notifications from the Center itself. That's accessed either by clicking in the top right corner, on the new Notification Center button up by the search icon in the top bar, or by a two-finger swipe in from the right side of the trackpad (a swipe back to the edge closes it, or you can click the icon). The gesture works even when you're using a full-screen app.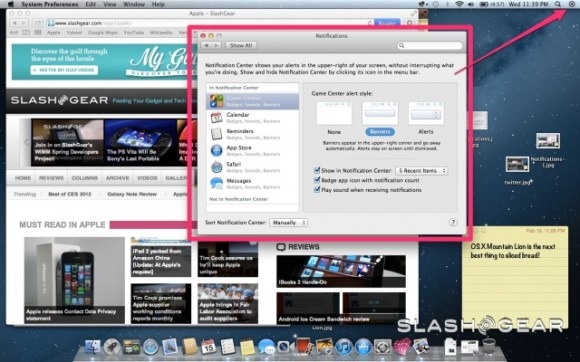 As in iOS 5, all of the notifications are organized by app; out of the box, Mountain Lion supports Calendar event reminders and invitations, new Mail from VIP senders (which you star in your contacts), new IMs in Messages, Reminders that are due, any missed FaceTime calls, friend requests and game invitations in Game Center (more on which later), OS X updates from the Mac App Store, and direct messages and mentions from Twitter (which is now baked into OS X, more on which in a moment). There's also a new Notifications API allowing third-party apps and services to hook into the Notifications Center as well, even if the app itself isn't running.
Dig into the Notifications Center settings, and you can change what updates are flagged up, whether they make a sound or are silent, and how many – either 1, 5, 10 or 20 – recent items they get to show in their section. The sections themselves can be organized chronologically, so that the most recent notifications are at the top, or you can manually position them so that, say, all of your work app alerts are prioritized at the top.
Share Sheets
Apple has been progressively improving its sharing functionality in iOS for several generations of the mobile platform, but the desktop has traditionally lagged behind. That's no longer the case, however, with Mountain Lion introducing Share Sheets for cross-platform sharing of photos, videos, links and documents across your apps.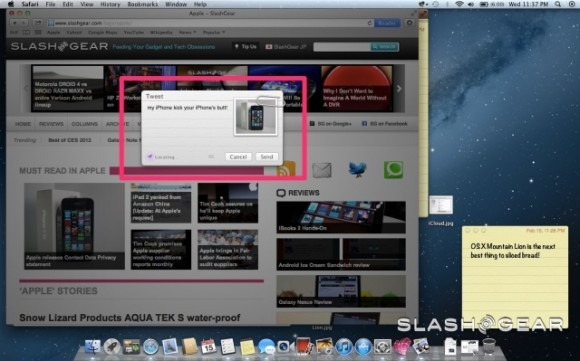 The new Share button appears across many of Apple's preloaded applications, and as standard offers Mail, Messages and AirDrop as potential sharing options. However, log into your Vimeo, Flickr and Twitter account in System Preferences and you can also use those third-party services too. Mountain Lion is clever enough to know which routes are appropriate depending on the content you're looking to share – in Photo Booth, for instance, you can send photos via Mail, Message, Twitter, AirDrop or upload to a Flickr gallery, while Notes is limited to Mail and Message – and there's automatic compression on the backend to slim down full-sized images from iPhoto (which won't be supported in the developer preview, but by the full release).
There's also flexibility depending on what you're trying to share. Click the Share button in Safari, for instance, and you can email either a plain URL, the full webpage, or the Reader version with the URL and slimmed-down text. Quick Look and Preview also identify what content you're viewing and filter the sharing options accordingly.
Finally, there's a developer API for other third-party services to add their support to Share Sheets.
Twitter
Although Twitter is just one of the Share Sheet options, it's the third-party service which is most consistently integrated with Mountain Lion. Like in iOS 5, once you log in for the first time you can tweet content across Safari, Preview, Photo Booth and Quick Look, among others, in addition to seeing responses and direct messages in the Notification Center (though not in the initial beta).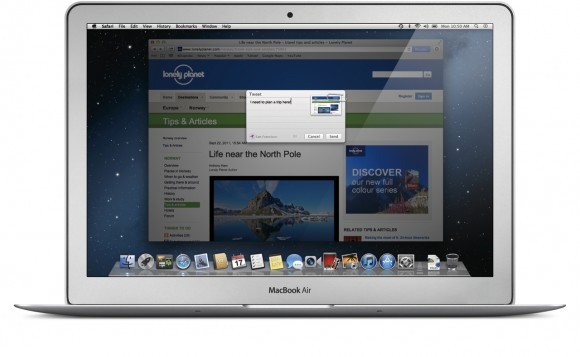 Like in Twitter apps, there's a character count to make sure you're within 140 characters, as well as automatic URL shortening and optional city-level location. Even better, the OS X Contacts app is populated with Twitter profile pictures and usernames. Conspicuous by its absence, though, is Facebook integration in the developer preview.
Game Center
Game Center won't be in the initial Mountain Lion developer preview, but Apple is excited enough about its upcoming social gaming integration that its spilled the details ahead of time. As on iOS, Game Center for Mac will support real-time and turn-by-turn titles played either between Mountain Lion users or cross-platform with a combination of Mac and iOS gamers. Considering there are over 100m registered Game Center users, that's a lot of people to play with.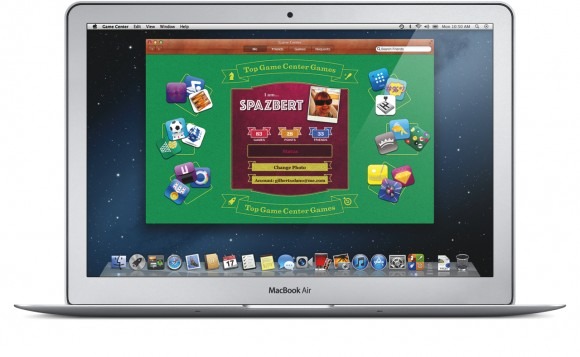 There are currently over 20,000 Game Center enabled games, and the Mountain Lion app links directly into compatible titles in the Mac App Store. There's friend discovery and game discovery, flagging up potential opponents based on your skill level, and possible new games based on the titles you frequently play, along with leaderboards and achievements. In-game voice chat allows you to congratulate – or more likely taunt – your opponents.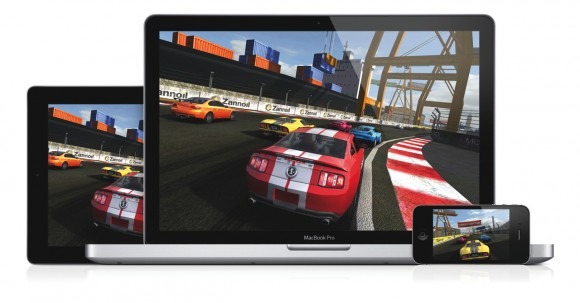 Like with Share Sheets and Notifications Center, Apple is opening up Game Center on Mountain Lion to third-party developers with an array of Game Kit APIs. These work across both OS X and iOS, for live multiplayer and turn-by-turn gaming, game invites, and automatic player matching. In-game voice chat and player account authentication is also supported by the APIs, though we'll have to wait until a later iteration of Mountain Lion to see it all in action.
AirPlay Mirroring
Your Mac display is scaled to suit whatever TV is connected, or alternatively Mountain Lion can set its own resolution to match the Apple TV. Up to 720p HD is supported, just as is currently offered on the iPad and iPhone, and eventually – though not in the initial developer preview – there'll be seamless integration with iTunes. The company showed us the video streaming in a pre-beta demo, however, and it worked as smoothly and easily as you'd hope for living room use.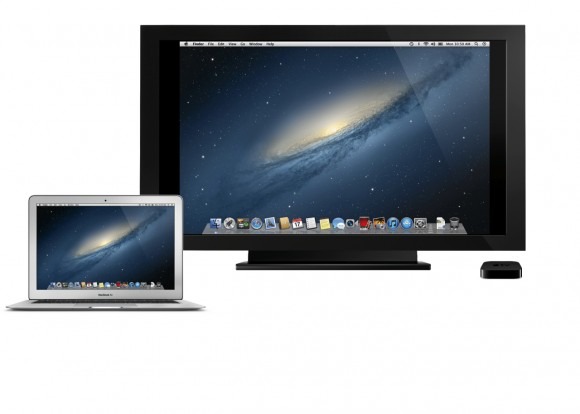 AirPlay Mirroring really comes into its own with gaming, however. Apple showed us a racing game played head-to-head between iPhone and Mac, with Mountain Lion streaming the gameplay via an Apple TV to a big-screen TV. Practically zero lag, and as immersive as many casual titles we've seen on Xbox LIVE or the PSN Store.
Response times for video and gaming are close to real-time, though we'll need to spend more time with AirPlay Mirroring to see if it's sufficient to turn your HDTV into a big wireless monitor for your MacBook Air. What it does mean, though, is that Apple has effectively achieved Sony's "four screen" strategy – computer, tablet, phone and TV – before Sony itself has managed it. Our own wish would be 1080p Full HD resolution, which the current Apple TV doesn't support.
Gatekeeper
Although the iOS-style features in Mountain Lion are the most eye-catching, it's Gatekeeper, Apple's new security system for OS X, that could have the biggest impact in the long run. Macs have traditionally been seen as safe from viruses and malware, unlike their Windows counterparts. It's a fact of life, though, that as OS X gains traction with regular users, it also becomes a potentially more attractive target to malware authors.
Members of the Mac Developer Program can now get a Developer ID, a unique identifying code for each developer. When users download an app with a Developer ID, Gatekeeper can check to ensure that the software hasn't been flagged as malware, that the developer themselves haven't been distributing malware, and that the app itself hasn't been tampered with.
The cost of getting a Developer ID is included in the existing subscription fees for the Mac Developer Program, and Apple says signing an application is the work of a few clicks thanks to its integrated Xcode signature tool.
Users can choose from three Gatekeeper security settings. By default Mountain Lion will be set to only allow installations from either the Mac App Store or from downloads that has been signed with Developer ID. You can override this on a case-by-case basis, or set Gatekeeper to allow any applications to be installed as per previous versions of OS X via the Security section of System Preferences, but many users are likely to leave the default in place.
A third setting, meanwhile, allow you to lock your Mac to only allow software downloaded from the Mac App Store. Apple sees this as a useful option for less tech-savvy Mountain Lion users, such as parents, who might otherwise find themselves downloading apps through their browser without even realizing it.
China-Specific Improvements
Apple's "one more thing" with Mountain Lion is for the market Tim Cook has said he expects to provide some of the biggest growth for the company in the near future: China. OS X already supports Simplified and Traditional Chinese in among the 30 languages it can handle out of the box, but Mountain Lion will augment that with several specific improvements targeted at Chinese users.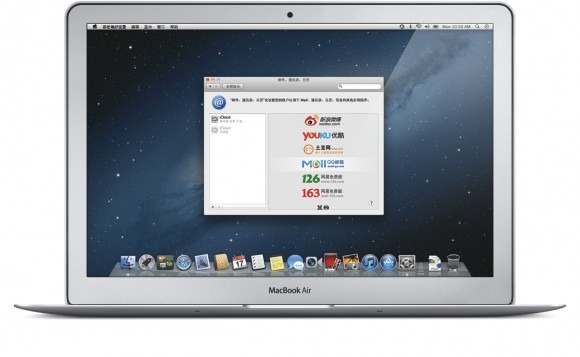 So, there's the ability to switch between English and Chinese keyboards mid-sentence, and Mountain Lion will suggest words and phrases based on a continuously updated dictionary that will hopefully keep abreast of the rapidly evolving Chinese language. Pinyin gets auto correction, and Fuzzy Pinyin allows for regional pronunciations. Those using handwriting recognition instead, with a Wacom tablet or similar, will find Mountain Lion recognizes more than twice the number of characters.
Incoming, but not in the initial beta, will be integration of Baidu search in Safari, as well as the Sina weibo microblogging platform, plus the Youku and Tudou video sites, being added to the list of Share Sheet options. Finally, setup wizards for popular Chinese services QQ, 126 and 163 have been added to Mail, Contacts and Calendar.
Wrap-Up
That's Apple's top ten – or eleven – features of Mountain Lion, though the final release will include more than 100 new features. While for users the lingering impression is a further blending of the Mac and iOS experience, generally for the better, there are also multiple improvements behind the scenes that developers will be able to get their teeth into.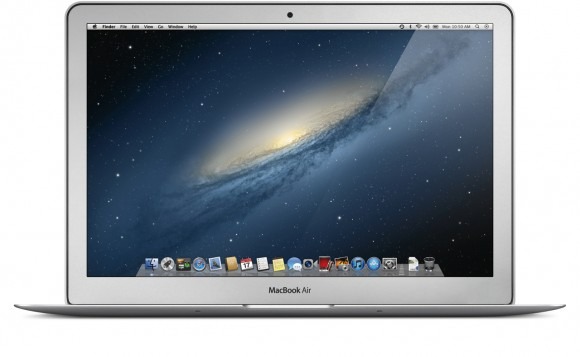 As well as the APIs mentioned above, there'll be new user interface APIs to simplify the creation of third-party apps with rich animations and gesture support. Cocoa views on Core Animation layers will permit stutter-free animation, and there'll be anti-aliasing for text rendering as well as support for smart zooming and the lookup gesture.
Underneath it all the graphics and video infrastructure has been overhauled, with GLKit for Mac opening the door to OpenGL apps with advanced rendering effects and more. Streaming and video APIs will allow for the capture of real-time video buffers as well as tapping into 64-bit low-level video compression, decompression and conversion in Core Video pixel buffers, while playback APIs add sync to audio playback.
If all that sounds confusing, then just be reassured by the likely end results: more efficient Mac apps that look better, run better, use less power and allow your MacBook battery to last longer. There'll be greater integration between your iPhone, your iPad, your iPod touch and your Mac, and more chance of you having access to the documents, music, videos and other content you want while you're at home, at work or on the move.
"With Mountain Lion, Mac users can now get the same functionalities they are used to on iOS which starts to merge functionalities of both platforms" Tim Bajarin, Principle Analyst, Creative Strategies Inc.
Opinions remain divided as to whether OS X evolving to incorporate iOS-style features is a good thing or not. What we've seen already with Mountain Lion – and will no doubt see more of as the developer preview is explored – is that there's a lot to be gained from integrating gestures and cross-platform interoperability if you're both a Mac and an iOS user. Greater consistency between the two also lowers the learning bar for new users, with the reassurance – for them, and for the more tech-minded family members who inevitably become the unofficial helpdesk – of things like Gatekeeper. There's a lot still to see, but Mountain Lion is already off to a very strong start.
The Mac OS X Mountain Lion developer preview is available today, though not all of the features will be enabled in this initial release. The full version is expected to arrive this summer, as a paid download – still to be priced – only through the Mac App Store.