Google Maps preempts Apple Maps with 3D Tour Guide

This week at Google Maps' Next Dimension special event we got to see how powerful Google's world of mapping has really become with a full 3D vision of the world in a much more visually pleasing way than we've ever seen before. This talk started with a brief history of the 3D world, starting all the way back in 2003 when the 3D vision was nothing more than a whisper, while 2008 started with a bang with some "3D" images with flat, nearly-real images for arial views. This new version of Google Maps has airplanes capturing Oblique Images as captured from several sides as the plans overhead – this is just the first step.
Next after the planes have flown in controlled patterns across cities across the world, Stereo Photograph Imagery is used to construct images that look essentially like clay models. From this, millions of points are calculated and images are pushed to them with the best angle, color, and lighting possible. This whole process creates a set of images you'll be able to move through with little to not hiccups to see all buildings from all angles.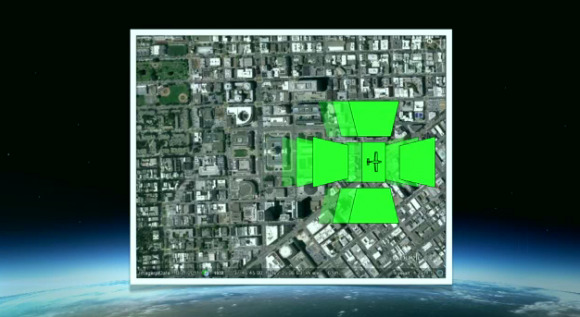 This whole demonstration was shown on an Apple iPad, and was demonstrated in an application called Tour Guide. This application shows the images you've seen above in what appears to be a full-scale real-life preview of the application, but what you're actually seeing is a video demo. That said, this application and functionality is being pushed, Google says, to the world of both Android and iOS in coming weeks.
Also be sure to check out next weeks presentation by Apple at WWDC to see if they've got an answer with their supposed Apple Maps powerhouse we've seen so many rumors about. Stay tuned!