Massive App Store expansion hits WWDC 2012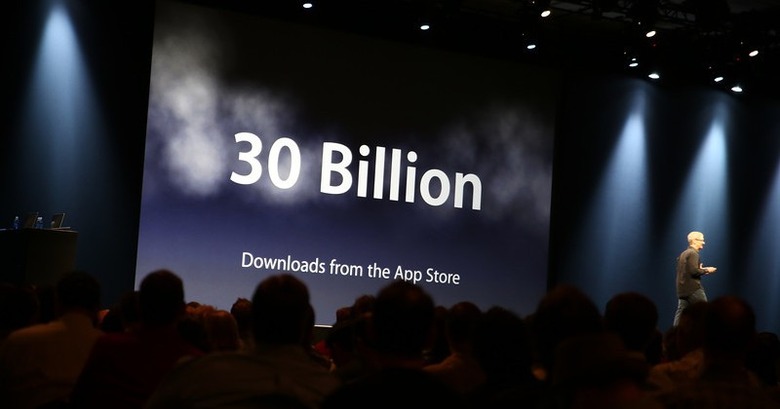 This week Tim Cook began at WWDC 2012 by speaking about how gigantic the iTunes App Store had become, ringing in the new season with no less than 400 million store accounts. This fact was blessed with a massive 650,000 apps on the App Store with a giant 225,000 of them made for the iPad specifically. Cook let the audience know that the 30 billionth download had been made recently from the App Store, this certainly giving the whole set of attendees a sense of confidence in the future of the ecosystem.
Cook spoke on how Apple had "written checks for over $5 billion dollars for you guys" in 120 countries around the world. It was announced that 32 countries would soon be added to the iTunes App Store world, with Apple's ultimate goal still remaining the same.
"Despite these numbers, what we do together is much more important than any numbers could reflect. Our goal has always been to do great work, and make a difference in other people's lives. Nothing makes us happier than to see devs around the world using our hardware and software to share their latest and greatest ideas." – Cook
Cook then rolled a video which showed how apps on Apple products are changing the world (we'll have that video for you imminently as well here as soon as it's available.) This video showed how one man created an app using GPS to allow blind individuals move through the world, while another, Srini Swminathan from Mumbai let the audience know that an anatomy app made for Apple products was changing the way he did business in the classroom.
All of this leads to the future of Apple's software world here at WWDC 2012 – stay tuned as we bring it to you LIVE from our live feed as well as through our WWDC 2012 portal all day long!