Top Invisible Braces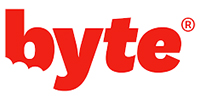 Byte
Pros
Shorter treatment length
Includes whitening
First responder, military and student discounts
Lifetime guarantee
Cons
Nighttime treatments cost more
Not suitable for severe cases
Byte offers the shortest treatment plans out of all our top picks. Unlike other brands, Byte incorporates high-frequency vibration (HFV) into its treatments. This shortens the timeline and may help reduce discomfort.
In addition to standard all-day invisible braces for $1,895, you can use Byte's nighttime treatment plan and only wear the aligners at night for $2,295.
According to one verified customer, the Byte plus Hyperbyte system made wearing aligners "quick and painless." Other reviews indicate that customer support staff is available to answer any questions you may have during the process. Once the treatment is complete, your new smile is guaranteed for life. We also like that the company includes free teeth whitening.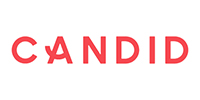 Candid
Pros
Remote monitoring by orthodontist
Monthly payments available
Studios in major cities
Free in-office consultations
Cons
Relatively expensive treatments
At-home impressions cost extra
Candid is an at-home teeth-straightening company that works exclusively with orthodontists (not dentists) to plan and monitor each client's treatment. Costs are a little higher than other options, but it could be worth it for those who value ongoing professional support. Most treatments take between six and 11 months.
Payments can be made as a one-time all-inclusive fee of $2,400, or you can pay in monthly installments starting at $79. If you aren't a candidate for the service, the $95 starter kit is fully refundable.
"Their process was straightforward," according to one reviewer. "I had gone into the office and they did these 3D digital scans. I downloaded an app. They came up with a plan and sent it to me, and then they alerted me of every step of the process." Office visits are not required, but some patients prefer in-person consultation.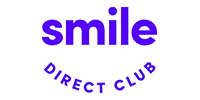 SmileDirectClub
Pros
Flat-rate pricing
No credit check for payment plans
Night and day treatment option
Lifetime guarantee
Cons
No HFV technology
Retainers not included
SmileDirectClub comes highly recommended by existing customers. The company offers custom-designed clear plastic aligners that straighten mild to moderate misalignments. People seem to be pleased with both the at-home impression kit and the 3D scanning option.
Happy reviewers frequently mention that representatives are friendly, helpful and knowledgeable. "I got the results that I was looking for and the process was exactly as they explained," according to one verified customer.
Treatment costs $1,950 or $89 per month over 24 months with a payment plan. Most people get results in four to six months. Aligner cases, cleaning machines, whitening kits, toothpastes, water flossers and other accessories are also available for purchase.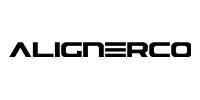 AlignerCo
Pros
Great value
Financing available
Includes after-care retainers
Nighttime-only treatment options
Cons
Few accessories available
Longer treatment times
AlignerCo offers the most affordable invisible braces on our list. Pricing starts at $1,145 — no promo code required. You can pay upfront or opt for an installment plan to pay over time ($90 to $95 per month for about one year). Regular sales and discounts are available on the site, which can bring the total cost to under $1,000.
The company has overall positive reviews and ratings on Trustpilot, The Teeth Blog and Dentaly. Treatments typically take five to seven months with all-day wear or eight months with nighttime-only wear.
For customers near Hempstead, New York, in-person impressions are available at AlignerCo's local SmileStudio. Others must complete their impressions remotely with an at-home kit. The kit includes putty and trays, smile projection, a cheek retractor and free shipping.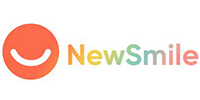 NewSmile
Pros
Affordable payment plans
Includes retainers
Comes with free whitening
Nighttime-only treatment option
Cons
Limited accessories
Not everyone is a candidate
NewSmile is an invisible braces provider with daytime and nighttime treatment options. Starting at only $1,195, it's more affordable than almost all our other top picks. Payment plans start at $84 per month for 12 months, plus a one-time $295 upfront deposit.
Free whitening is included during your treatment, and you'll also receive a free set of retainers. Online reviews generally reflect positive customer experiences with the brand. Most treatment plans take four to six months.
Impression kits are completed in the comfort of your home, and you can book a video call with a specialist if you need help with impressions. It's a good pick for those who want a completely remote treatment plan.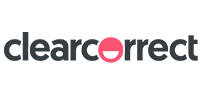 ClearCorrect
Pros
Flexible payment plans
Works with your dentist
Suitable for mild to complex cases
Free consultation
Cons
Requires in-office impressions
Limited price transparency
ClearCorrect is a clear aligner company that works with your local dentist to come up with a personalized treatment plan. Cases from mild to difficult are treatable with these aligners under the supervision of a dentist or orthodontist.
The company doesn't publish pricing online. However, treatment costs seem to be reasonable. "Clear Correct was so much cheaper than other companies but still did the job," according to one verified customer.
With its "Flex" payments, you pay per aligner, meaning you only pay for what you need. You can also pay a flat rate for 24 sets of aligners, one revision and one set of retainers. There's also an unlimited flat rate option, which covers as many set-ups and appliances as you need for five years.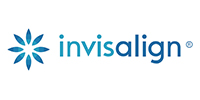 Invisalign
Pros
Suitable for mild to difficult cases
Payment plans available
Free consultations
Variety of accessories
Cons
More expensive
In-person consultation required
Invisalign is one of the most recognizable providers of clear aligners. Overall, happy customers say Invisalign is comfortable and gets results, even for complicated misalignment issues. Some say its treatments are more efficient than regular braces.
Starting costs are higher than most other clear aligner brands offer. Treatment costs are determined by your orthodontist and the unique details of your case. Example cases provided by Invisalign range from $3,400 to $7,100; financing is available.
Keep in mind that an in-person consultation is required with a local orthodontist, which may be inconvenient for some customers and reassuring for others.
How We Found the Best Invisible Braces
We started with a list of 11 invisible braces companies that are vetted by and reviewed on ConsumerAffairs. To find brands with the most consistent results, we compared overall customer feedback from across the internet, including the National Wellness and Public Health Network (NWPH), The Teeth Blog, Dentaly, Trustpilot and ConsumerAffairs.
Compare Invisible Braces
As you research which invisible braces provider is right for you, you'll want to ask yourself a few questions. The table below breaks down some of the major considerations: budget, treatment duration and set-up options.
| | Starting cost* | Average treatment length* | Impression type* |
| --- | --- | --- | --- |
| Byte | $1,895 | 2 to 4 months | At-home |
| Candid | $2,400 | 6 to 11 months | At-home or in-office |
| SmileDirectClub | $1,950 | 4 to 6 months | At-home or in-office |
| AlignerCo | $1,145 | 5 to 7 months | At-home or in-office |
| ClearCorrect | Varies | Varies | In-office |
| NewSmile | $1,195 | 4 to 6 months | At-home |
| Invisalign | Varies | 12 to 18 months | Iin-office |
*As of publishing date, according to company's website
What to Know About Buying Clear Aligners
With so many invisible aligner companies to choose from, you'll want to narrow your list down with a few considerations. We think the best invisible braces companies should offer widely available treatments with affordable payment options. Some questions to ask yourself:
What's my budget? Invisible braces cost anywhere from around $1,000 to $8,500 or more. Cost depends on the severity of misalignments, orthodontic expertise and individual retainer prices, among other factors. You can often find promo codes and seasonal sales to save on the costs.
How flexible is my timeline? If you are planning around a big event like a wedding, look for treatment durations that work with your plans.
Am I comfortable with a DIY impression kit? Many companies offer completely at-home treatment plans. However, some people prefer to visit with a specialist in a traditional in-office setting.
Do I want any extra perks? Keep an eye out for additional benefits as you compare companies. Some offer lifetime guarantees and a selection of accessories for cleaning, whitening and more.
Your budget, desired timeframe and appointment preferences will help refine your options, but you should also consider whether you qualify as a candidate with the company.
Aligner brands that require in-office treatment from an orthodontist can typically correct more difficult misalignment cases. Typically, only those with mild or moderate issues qualify for completely at-home treatments.
Many providers offer an online questionnaire to confirm this, but in some cases, you must complete an impression kit to find out if you qualify for a treatment plan. Fortunately, the cost of an impression kit is typically refunded if it's determined you aren't a good fit.
Bottom Line: Which Teeth Aligners Are Best?
With flexible plans, affordable payments and at-home treatment options, it's no surprise that invisible aligners are a competitive alternative to traditional metal and lingual braces.
Any of the brands on this guide could be a smart option for teens or adults who want a more comfortable, less noticeable teeth-straightening experience. The right one for you will ultimately come down to your budget and preferences.
Based on customer reviews and available company information, we make the following recommendations:
AlignerCo for budget plans
Byte for short treatments
NewSmile for 100% remote services
Candid for ongoing support
SmileDirectClub for night-only plans
ClearCorrect for personalized treatments
Invisalign for complex corrections
Frequently Asked Questions About Invisible Braces
Invisible aligners work to shift your teeth into the correct alignment slowly. You change the tray every one to two weeks, with each new tray feeling slightly snug for the first few days.
Unlike metal braces, you can remove clear aligners to eat and drink. They're also discreet and more comfortable to wear.
There are three types of invisible braces: plastic aligners, ceramic braces and lingual braces. Only plastic aligners can be removed for eating and drinking, but all options are less noticeable than traditional metal braces.
Invisible braces are significantly less noticeable than metal braces. With plastic aligners, the trays can be removed for eating and drinking, so no dietary changes are required. This option is also more affordable and has a shorter treatment time.
Sometimes. It depends on if your insurance policy has orthodontic coverage. If so, you can use your insurance to pay for clear aligners. Most invisible braces companies also accept FSA and HSA (flexible spending accounts and health savings accounts, respectively) payments.