SlashGear Mother's Day 2012 Guide to Gadget Gifts!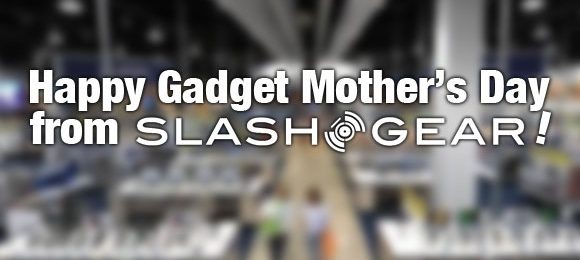 It's almost Mother's Day, and so we've taken a look through the products we've most loved over the past few months and have put together a guide for what'll work best for you to give your mom this weekend! It's just that simple, folks, and it's time to get on board with electronics for moms. We'll move through a few different categories and, by the end of the guide, you'll know exactly what Mom will want most – or what'll be best to get her, at least!
For the book-loving mothers out there, there's one whole heck of a lot of e-readers on the market. For those that love to read and don't want or need the power of a full-sized tablet, there's none so perfectly tuned as the NOOK Simple Touch – the new one, of course, complete with GlowLight for ease in reading at any time. Have a peek at our full review of this device as well as our hands-on right here:
NOOK Simple Touch with GlowLight Demo
[vms 8e727785cb81b1aa08ac]
Barnes & Noble also has a new NOOK Tablet on the market in full color, useful if you want to send your mom photos and videos. There's always the iPad, of course, which we'll come to in a moment, and then there's also the Android world, the king of which is currently the ASUS Transformer Prime:
[vms c5b8a9663cb21fb8ebf4]
Here, we compare the Transformer Prime to the TF300, a similar device – though with a smaller price tag; check out our review of the ASUS Transformer Pad FT300 as well as our review of the ASUS Transformer Prime to see what the top of Android looks like. You'll also want to check out the Samsung Galaxy Tab 2 7.0 for a much less expensive tablet, as well as the Samsung Galaxy Tab 7.7 LTE for the top-end version of that same form factor, again with Android.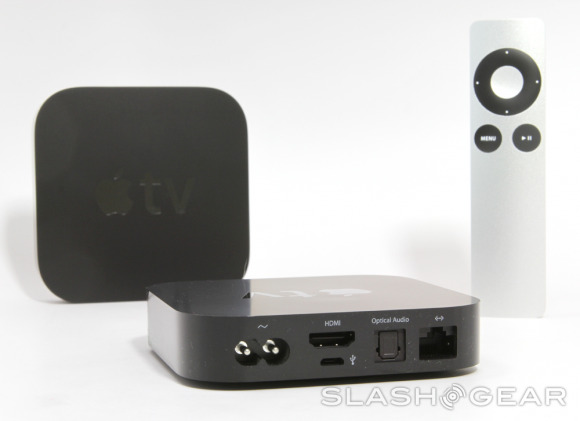 For the TV-watching mother, there are several devices that we've had our hands on very recently, the most impressive of which is the Apple TV – a device which recently has been upgraded to 1080p for the highest definition iTunes-connected content you've ever seen. Also check out Roku for simple smart-TV integration, as well as the other entrants on our shortlist:
• Philips HMP2000 smart TV box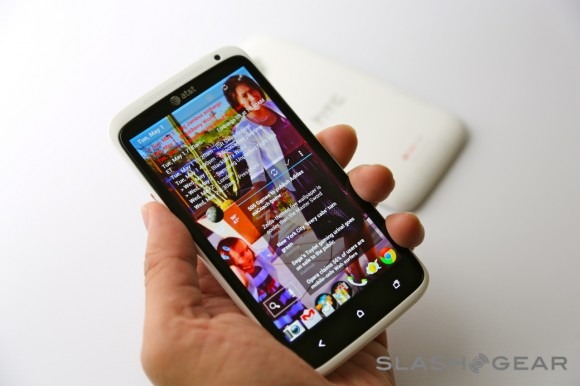 We think every mother should have a smartphone here in our modern mobile world, and what better way to say "I want you to text me (and Facebook me, and Google+ me, and...)" than by getting her a smartphone yourself. Our list here starts with the HTC One X which you can buy internationally or on US soil – the international version, you should note, comes with the NVIDIA Tegra 3 quad-core processor like the ASUS tablet above. Powerful indeed! The HTC One X carried by AT&T in the US swaps that out for Qualcomm's Snapdragon S4 dual-core processor instead; both should have more than enough performance to avoid those lag-filled moments that can prompt a mom to wonder if things have broken. There's also always the iPhone, a straightforward and popular choice amongst mothers across the nation.
• Motorola DROID 4 (with QUERTY keyboard for Verizon)
• Samsung Galaxy Nexus (Verizon)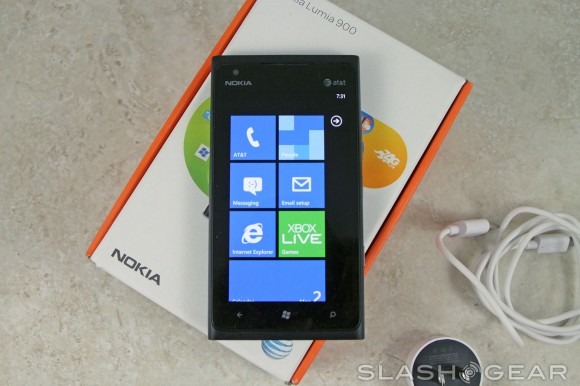 For those of you in the market for Windows Phone devices – notable for having a particularly low barrier to entry thanks to Windows Phones' straightforward interface – there are essentially three choices we'd recommend, two of them coming from Nokia, the biggest friend Windows Phone has in this modern mobile age. The third is the HTC Titan II, a follow-up to the already popular HTC Titan I, both of these devices well-made for the Windows Phone universe.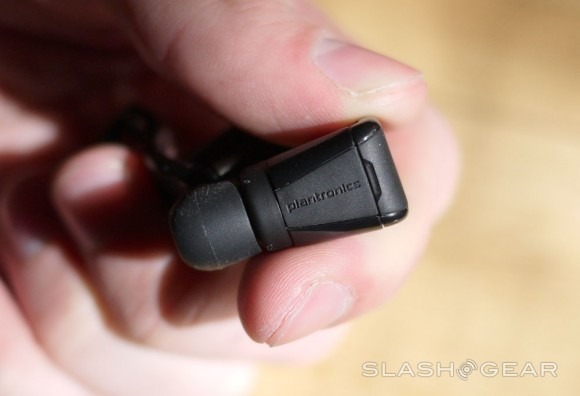 One of the easiest items to lose – and therefore always most excellent to receive as a gift – on our list is a brand new set of earbuds. Have a peek at this list of both headphones and earbuds of all shapes and sizes and judge what's best for your mother – young or old!
• Plantronics BackBeat GO Wireless Earbuds
• House of Marley Redemption Song On-ear Headphones
• id America Spark In-Ear Headphones
• thinksound ms01 Monitor Series earbuds
• V-MODE Limited Edition Crossfade LP2 headphones
A few oddities must pop up here on our gadget guide of course for those that don't like to stick to the oft-used basics, this set starting with the Desk Pets Tankbot – an automated robot pet that also works with your smartphone if you wish! Next there's the Duracell 5 Hour Portable Charger for moms on the go, and the Philips goLITE BLU Energy Light for mothers with a taste for energy conservation. The mom with a love for video will be extremely pumped up about getting her very own Dropcam HD – make no mistake about it!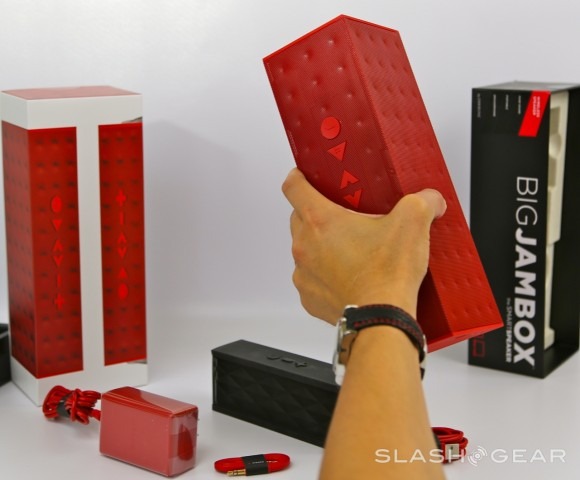 For speakers your mother can use wirelessly with her smart devices (or any device that works with Bluetooth), check out the Big Blue Live Wireless Bluetooth Speaker for heavy sound, the BIG JAMBOX for style and next-level speaker technology (though you'll have to give your mother a rain-check for the 15th of this month), and the XtremeMac Tango TRX bluetooth speaker for iPhone and iPod Touch-specific integration.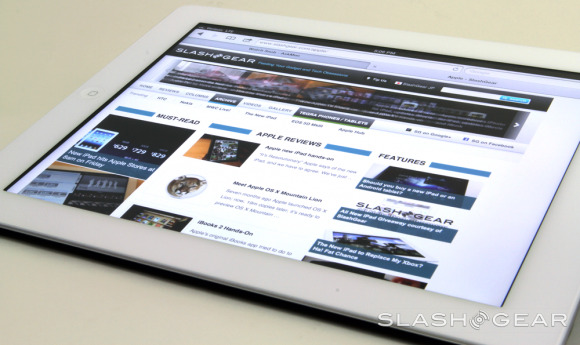 Finally there's the iPad, a device that comes in a couple of different iterations right now, one of them the iPad 2, the other the 3rd generation iPad, both of them seen in this hands-on video from one of our several looks at both tablets:
If your mother already has an iPad – which, given the amount of iPads that have been sold since the device was first released, is a strong possibility – have a peek at a few accessories we've gotten to look at recently including the Logitech Ultrathin Keyboard Cover, the Brookstone Bluetooth Keyboard Pro, and the most hardcore case on earth, the G-Form Extreme Portfolio. Also take note that the iFrogz brand has also presented awesome accessories galore for both the iPad and the iPhone since they were first brought to the market. As a low-cost bonus, have a peek at Kuel H10 and H12 stylus pens for any tablet!
If you've got any other ideas for the mother (or the aspiring mother), please feel free to let us know in the comments section below!