Top Long-Distance Moving Companies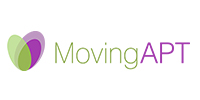 MovingAPT
Pros
Free online quotes
Packing available
Local to international moves
Residential or corporate services
Cons
Uses third-party movers
No packing supplies for sale
MovingAPT is a local and long-distance moving broker. Happy customers who left reviews on ConsumerAffairs describe the movers are organized and efficient. "They were very responsive, upfront and on time," according to a verified customer based in Florida. Another customer, in New York now, has hired the company multiple times: "Every time they did their best. They never damaged my stuffs. … They are safe movers and reliable to deal with."
We were quoted $5,585 to move a three-bedroom house from Chicago to Houston with standard insurance. With packing services, the cost increased to $7,085. Average costs for a 1,000-mile move start around $1,500. A typical two-bedroom costs $3,500 to $4,200.
To get started, you can request a quote on the company's website or over the phone. MovingAPT also offers referrals for car shipping services.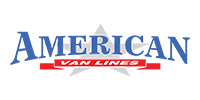 American Van Lines
Pros
Specialty moving services
Storage available
Weekly shuttle to major cities
Last-minute moves
Cons
No instant quotes
Weight limits may apply
American Van Lines is a nationwide carrier for full-service moves, including corporate and military relocations. Advertised rates on the company's website range from around $2,700 to $5,600, and we were given a starting estimate of $4.565 for a move from Chicago to Houston to move a three-bedroom house (booked two months in advance).
According to recent online reviews on ConsumerAffairs, happy customers appreciate that the movers are professional and courteous. For example, reviewers mention they put boxes down to cover carpets and accommodate last-minute changes in stride. If your belongings include large or specialty items, such as a piano, this company's experienced movers will handle them with care.
When you request a quote, keep in mind that the estimate can change based on the weight of your belongings and other factors. Storage services with climate-controlled units are also available.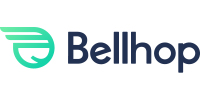 Bellhop
Pros
Simple booking
Affordable
Packing supplies available
Online move management
Cons
Uses third-party movers
No storage services
Most people who used Bellhop and left reviews on ConsumerAffairs had an easy time with it. Happy customers frequently mention the company's customer support and simple online dashboard. Moving coordinators are communicative and professional, according to positive reviews.
We like that customer service reps clearly explain pricing. No in-home estimates are required to get started, and you can book online with $0 down. Cancellations are free with at least 48 hours' notice.
For long-distance moves, expect estimates to start between $1,000 and $3,000. It's best to contact the company directly for the most accurate pricing information. Total costs can include the base fee, hourly rates, truck fees and other charges.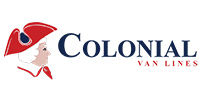 Colonial Van Lines
Pros
Mobile tracking app
Family-owned and -operated
Packing and storage options
Moving supplies for sale
Cons
No local moves
No international moves
Colonial Van Lines specializes in long-distance relocations across the country. Quotes are free, and you can get a ballpark price range instantly on the company's website. We were quoted $1,712 to $3,500 for a three-bedroom move from Chicago to Houston booked two months in advance.
Overall, the company comes highly recommended by customers. Positive reviews left on ConsumerAffairs indicate reliable services and fair prices. "The experience was quick, efficient and very trustworthy," according to a verified customer in Arizona. "I would definitely use them again if needed."
Keep in mind that costs vary depending on requested services and time of year. The distance, date, weight, transportation costs and service add-ons will also factor into your final price. For additional fees, you can add storage, packing and specialty moving services.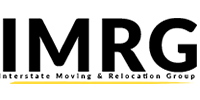 Interstate Moving & Relocation Group
Pros
Packing services
Car shipping
Online payment
Full-service moving
Cons
No instant quotes
Uses third-party movers
Interstate Moving & Relocation Group (IMRG) has more than 25 years of experience as a broker in long-distance moving, including corporate and military moves. Overall, happy customers who left reviews on ConsumerAffairs say the movers are organized, punctual and friendly.
According to one reviewer, it cost $3,000 to move a one-bedroom from Florida to New York in 2020. This is a little higher than some estimates, but the customer also mentioned that the movers "were careful with my belongings" — so the extra charge might be worth it.
For the most accurate pricing in your area, request an estimate over the phone or online. Packing services and car transportation are also available through third-party companies.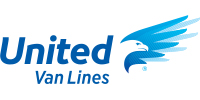 United Van Lines
Pros
Storage and packing
Online dashboard
Local to international moves
Cleaning services
Cons
No instant quotes
Third-party local moves
United Van Lines has been in business for almost a hundred years. It handles long-distance and international moves whether the customer is a small family or a large corporation.
Positive United Van Lines reviews on ConsumerAffairs mention good communication and friendly movers. "Everything arrived in separate containers exactly when they said it would," a customer in Virginia said. "Moving is neither easy nor inexpensive, but the bottom line is that when I do it again, I will make the same call."
Quotes are available over the phone. The company also offers a virtual survey tool to help get the most accurate cost estimates, and it offers storage, packing, unpacking and cleanup services. According to one reviewer, it cost $7,600.00 to move from Connecticut to Arizona in 2020.
How We Found the Best Long-Distance Movers
We started with a list of 63 professional moving companies vetted by ConsumerAffairs. To narrow it down, we eliminated those with an overall satisfaction rating below 3.5 stars. We also considered the availability of services, overall online experience and customer reviews from across the internet to select our top picks.
Compare Long-Distance Moving Companies
So, what's the difference between the top moving companies? Each offers a unique selection of services, whether that's international moving or secure storage. This table breaks down a few key differences between the carriers and brokers covered in this guide.
| Brand | Year founded | Available nationwide | Storage options | Instant online quote |
| --- | --- | --- | --- | --- |
| Moving Apt | 2010 | Yes | No | Yes |
| American Van Lines | 1995 | Yes | Yes | No |
| Bellhop | 2011 | Yes | No | No |
| Bellhop | 2011 | Yes | No | No |
| Colonial Van Lines | 2003 | Yes | Yes | Yes |
| Interstate Moving & Relocation | 1996 | Yes | No | No |
| United Van Lines | 1928 | Yes | Yes | No |
What to Look For in a Long-Distance Moving Company
Hiring a professional moving service reduces stress and saves you both time and energy. Choosing a company is a blend of finding the right services and connecting with a company's customer service.
To get started with any mover, you'll first request a price quote. Some companies may require in-home consultations, while others can provide virtual estimates of your moving costs.
Consider how the company's representatives interact with you as you complete your quote. The company you choose should make an effort to customize the move to your needs and keep you informed during every step of the process.
We suggest reading customer reviews of the mover before you make a deposit. It's also wise to search for any complaints or accidents through the Federal Motor Carrier Safety Administration. Be sure to confirm the company is licensed and insured before you entrust it with any of your belongings to help avoid moving fraud.
Bottom Line: What Are the Best Long-Distance Movers?
To find the best mover for your budget and area, it's smart to compare at least three quotes. The companies on this list are established, trusted by consumers and available for long-distance moves. Request a quote with a few of the companies above to start planning your big move.
Frequently Asked Questions About Long-Distance Movers
Each company defines long-distance moves differently, but as a general rule, any move that crosses state lines and travels more than a couple hundred miles will qualify. Ask your moving company how it defines a long-distance move, as this may affect your pricing and other services available to you.
A long-distance move usually costs an average of $5,000. The total cost depends on the origin, destination, date, weight, add-on services and any transportation costs.
Long-distance movers are regulated by the Federal Motor Carrier Safety Administration (FMCSA). Ask your moving company for its USDOT number to confirm licensing.
Long-distance movers will pick up and deliver your belongings to a new address in another state. Request a quote with the company you choose to confirm availability in both your moving origin and your destination.
The absolute cheapest way to move across the country is to rent a truck and do the labor and driving yourself. This can save thousands of dollars, but it requires more effort and time on your part.
A moving broker arranges moving services with third-party companies in your area, while a carrier performs all of the moving services directly. In some instances, a carrier may refer you to other moving companies if it doesn't offer all of the services you require.