Justin Owen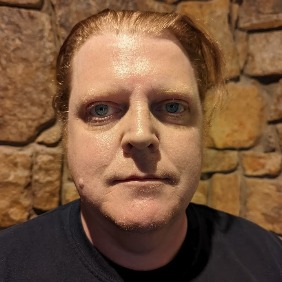 School
Tulsa Technology Center
Tulsa Community College
Oklahoma State University
Expertise
Cars, Entertainment, Tech
Justin has more than 30 years of experience in automotive technology and has extensive experience working on and modifying cars, motorcycles, and small engines.

Justin has worked for years in automotive management including running a parts and accessories counter and a motorcycle shop.

Justin started writing entertainment articles and reviews back in the late '90s and has been deconstructing tech in pop culture ever since.
Experience
Justin has been taking apart cars and motorcycles since the '80s when he had his first dirt bike. He took his love for internal combustion to the next level in high school, picking up a certificate in Automotive Service Technology. Over the decades, Justin has run motorcycle shops and parts counters and driven everything he can get his hands on, from an airport luggage Tug to a Bajaj three-wheeled truck. When he's not up to his elbows in auto parts, Justin is perusing news about computer tech, music festivals, and the space race.
Education
Justin has an automotive service technology certificate and studied business at Oklahoma State University.