Aaron Greenbaum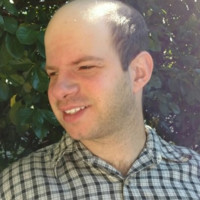 School
University Of Michigan, University Of Pittsburgh
Expertise
Video Games, TV, Anime, Science, And Technology
Aaron Greenbaum is a features writer for SVG and Looper.

He has previously written for gaming sites such as Geek Reply, Gamespresso, Twinfinite, and NJ Patch and was the technology writer for Pet Lifestyles Magazine.

He has covered conventions such as New York Comic Con and BlizzCon for Twinfinite.
Experience
Aaron was trained as an engineer, but he decided to give that up and follow his love for writing. Four years ago, he started writing for game-centric websites and has been freelancing ever since. He has written about technology for PN Magazine and Pet Lifestyles Magazine, and he has also contributed to gaming/entertainment sites such as Gamespresso, Geek Reply, Twinfinite, and most recently SVG/Looper. In his spare time, Aaron writes scripts for video games and comics.
Education
Aaron has a bachelor's in mechanical engineering from the University of Michigan and a master's in rehabilitation technology from the University of Pittsburgh. At school, he learned how to break down complicated concepts into bite-sized, entertaining, and occasionally humorous blurbs.
Stories By Aaron Greenbaum