Top Auto Transport Companies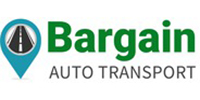 Bargain Auto Transport
Pros
Sets upfront pricing
Compares multiple options
Free quotes online
Available in most areas
Cons
Must call for transportation update
Limited carrier information
Bargain Auto Transport is a transportation broker that helps customers compare options to find the lowest possible price. In fact, Bargain allows you to set your price and then works to find the carrier that can transport your car within your budget. Customers can get a free quote on the company's website.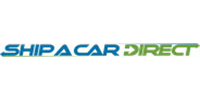 Ship a Car Direct
Pros
Transparent about services
No payment until carrier confirmation
Door-to-door shipping available
Damage-free guarantee
Cons
Limited carrier information
No recreational vehicle shipping
Ship a Car Direct is a transport broker that prioritizes transparency. The entire website and FAQ section is dedicated to providing information about its services. Plus, Ship a Car Direct's damage-free guarantee promises to pay for damages if they arise during transportation. We like that no payment is required until the carrier has confirmed pickup.
Sherpa Auto Transport
Pros
Price Lock Promise
Free cancellation
Clean Car Guarantee
Door-to-door shipping
Cons
No terminal-to-terminal transport
Limited pricing information
Sherpa Auto Transport is a broker that uses a proprietary ranking and scheduling algorithm to match customers with the right company for their car shipping needs. Customers must provide their information online or call the company to get a quote. Sherpa offers a price-lock promise, and after transportation, Sherpa's Clean Car Guarantee gives customers a $20 reimbursement for a car wash.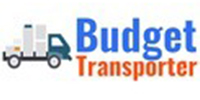 Budget Transporter
Pros
No upfront deposit
Value Lock Guarantee
Vehicle tracking available
Extra insurance
Cons
No international shipping
Limited tracking information
Budget Transporter is an auto transport company that offers shipping services across the nation. Customers can receive a free quote online and are not required to pay an upfront deposit for services. Prices come with the company's Value Lock Guarantee.
Budget Transporter provides door-to-door transport, so you don't need to drop off or pick up your car at a terminal. Services include its Platinum Protection Plan, featuring a damage-free guarantee and rental car reimbursement if delivery is over 48 hours late. Though the company says tracking is available, the site has no additional information about this service.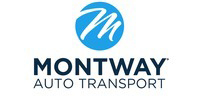 Montway Auto Transport
Pros
Instant quote system
Highly rated
Services all 50 states
Personal and business options
Cons
No online vehicle tracking
No price guarantee
Montway Auto Transport is an auto broker that services all 50 states. Customers work with dedicated advisors who monitor shipments over extended hours. Customers can get an instant quote online from one of more than 15,000 vetted and insured professional carriers. Montway Auto Transport requires no payment until it dispatches a carrier for pickup.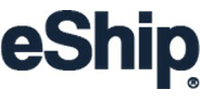 eShip
Pros
Vehicle tracking available
Personal shipping agent
Platinum Protection Plan
Options for recreational vehicles
Cons
No terminal-to-terminal transport
No instant quote
eShip offers a price-lock guarantee on its transportation broker services. Each customer works with a personal shipping agent who oversees the entire process, including getting a quote and tracking the shipment. All shipments include the Platinum Protection Plan, featuring a damage-free guarantee and up to a $300 reimbursement for a rental car if delivery is over 48 hours late. Customers can easily track their vehicle shipment on the company's website.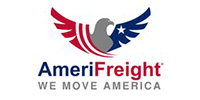 AmeriFreight
Pros
Guaranteed rates
Ships nationwide
AFta gap insurance protection
Multiple discounts available
Cons
No instant tracking
Deposit required at booking
AmeriFreight is an auto broker that offers guaranteed rates with no upfront deposit. The company includes extra protection for vehicle shipments with AFta gap insurance, which provides compensation if any damage is detected after delivery. AmeriFreight offers multiple discount options, including for military members and first responders.
How We Found the Best Car Transport Companies
We started with a list of 24 car shipping companies. To narrow it down, we only considered those with at least 10 verified reviews on ConsumerAffairs over the last year and an average overall customer satisfaction rating of 3.5 or higher. When making our final selections, we also took additional factors into consideration, such as reviews and ratings from Transport Reviews, Car Talk and Move.org; the selection of transport options; geographical availability; and overall online experience.
How to Choose an Auto Transport Company
When looking at potential transport companies, you should look for a broker or carrier that prioritizes the safety of your vehicle and your budget. Search for transparent information about shipping and pricing, as well as positive reviews from past customers.
Guaranteed quotes: Some companies can change their prices after they give you a quote or even after they drop off your vehicle, leaving you with a hefty, unexpected bill. Look for a company that offers guaranteed quotes, meaning you'll only pay exactly what it quotes you.
Additional insurance coverage: All auto transportation companies are legally required to provide a basic level of insurance coverage. Try to find a company that offers additional coverage, either at an additional price or, if possible, for free, in order to better protect your vehicle and your budget.
Carrier options and shipping conditions: Depending on your situation, you may prefer open or enclosed transport. Make sure the company you decide to work with offers the type of transportation that you need. Things to consider here include how valuable your vehicle is and the expected weather while your vehicle is in transit.
Good customer reviews: Most importantly, see what other customers are saying about the company. Find out from reviews if previous clients are satisfied with the quote process, customer service and the vehicle condition upon delivery.
Bottom Line: What to Know About Auto Transport Companies
Shipping a car can be a stressful experience. Hiring the right auto transportation company can make all the difference between a smooth move and a costly headache. Make sure you do your research to find an affordable option that has good reviews and comprehensive insurance coverage. By doing the right research upfront, you can transport your car confidently wherever it needs to go.
Car Shipping FAQ
When you ship a car, a carrier picks it up either at your preferred location or at a central terminal. The car ships via open or enclosed transport, depending on the type of transport you've arranged with the carrier or a broker. It usually takes anywhere from one to nine days for the carrier to ship your car to its destination. You or someone representing you must be present for both pickup and delivery. Many companies offer tracking options so you know where your vehicle is during transport.
According to ConsumerAffairs, the cost to ship a car ranges between $500 and $1,500. Factors that affect the cost of auto transport include the shipping distance, whether you choose open or enclosed transport, the type of car you have and the time of year.
An auto transport broker searches a network of carriers to find one that is able to transport a customer's vehicle. Brokers do not do the actual transporting of the vehicle; the carrier does. Working with a broker may help you find a lower price and give you more car shipping options.
As the name suggests, open carriers are open to the elements. Enclosed carriers have sides and a roof, meaning that your vehicle is protected from the weather. If you choose enclosed transport, expect to spend up to 50% more than the cost of open transport.
It's possible. That's why you shouldn't ship anything valuable inside your vehicle while it's being transported. Some companies will require that you remove all personal items from the car before handing it over to the carrier.
Standard insurance covers damages that might occur during transportation. If there's any damage that happens because of something wrong with your vehicle prior to transportation, like a cracked windshield, it will not be covered. Always ask a car shipping company about the details of its liability coverage before booking transport.