Top Gold IRAs
Patriot Gold
Pros
24-hour account setup
No fees on qualifying IRAs
PCGS authorized dealer
Work directly with an owner
Cons
Limited online info
Charges fees on smaller IRAs
Patriot Gold Group is a precious metals dealer that offers precious metals IRAs. It sells gold and silver in bullion and coins and provides storage facilities in different parts of the country.
Patriot Group has a "No Fee for Life" program for IRAs that meet a minimum balance, but much of its other pricing info is not published on its website. You can submit a quote request online, though.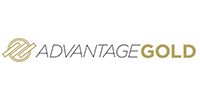 Advantage Gold
Pros
Three depository options
IRS-approved gold, silver, platinum and palladium
Buyback program
Education for investors
Cons
Full product range not available online
Founded in 2014
Advantage Gold helps you invest in precious metals through gold IRAs. For precious metals storage, it works with Delaware Depository in Wilmington and Brink's Global Services USA Inc. in both Los Angeles and Salt Lake City.
Advantage Gold's relatively simple buyback program is one of its standout features. You can sell back the metals you buy from Advantage Gold at any time, and the company pays at least the spot price of the metals at the time you sell. This buyback process typically takes less than 24 hours.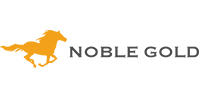 Noble Gold Investments
Pros
Flat fees for service
Simple storage fees
Offers survival packs
Texas storage available
Cons
Survival packs start at $10,000
Few benefits for larger investors
Noble Gold Investments offers precious metals through IRAs and what it calls Royal Survival Packs. Investment options are available for gold, silver, platinum and palladium. Survival packs are a mix of common gold and silver materials designed for when the worst happens. These packs can be shipped to your home or stored in a depository.
For IRAs, there is an annual fee of $80 and a $150 fee for those storing gold in Texas or Delaware. The company recommends International Depository Services for U.S. storage. Noble Gold also has a buyback program.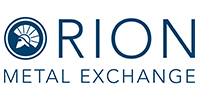 Orion Metal Exchange
Pros
No setup fee
No transfer fees
Free storage for up to three years
PCGS authorized dealer
Cons
Doesn't mention specific depositories
$10,000 minimum for online purchases
Orion Metal Exchange offers gold, silver, platinum and palladium products and precious metals IRAs. It has no setup or transfer fees for IRAs, and free storage may be available for up to three years. You'll have to contact Orion Metal Exchange for more details, though.
While the company doesn't list specific depositories that it works with, it can recommend some facilities in the U.S. and internationally. Orion Metal Exchange can also recommend home safes if you choose to store your purchases at home, though this is not an option for metals that are part of your IRA.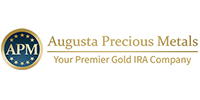 Augusta Precious Metals
Pros
Multiple private storage facilities
Free shipping and transit insurance
Lifetime customer support
Money-back guarantee
Cons
No online purchases
No platinum or palladium available
Augusta Precious Metals offers gold and silver IRAs and cash purchases. Benefits include seven-day price protection, a 100% money-back guarantee and free shipping and insurance.
The company works with numerous storage facilities throughout the U.S., but it's a good idea to contact Augusta for a list of these locations, as they may change by the time you read this. Augusta's precious metal offerings are limited to gold and silver, and there is a $50,000 minimum for both cash and IRA purchases.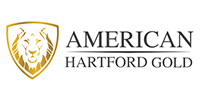 American Hartford Gold
Pros
Free shipping
No initial contribution amount
Buyback commitment
Promotions available
Cons
Pricing is private
Limited online functionality
American Hartford Gold offers gold and silver purchases and IRAs. However, pricing information on these precious metals isn't available on its website. Depository storage fees vary, and storage may even be free, depending on your situation.
The company also offers a number of promotions for new clients. At the time of publication, these include a free safe, up to $5,000 in free silver, up to three years of no IRA fees and no fees for transfer, storage or maintenance. Check with American Hartford Gold for specific promotions when you're ready to invest.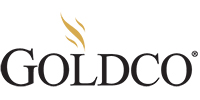 Goldco
Pros
Works with specific custodians
Provides educational info
Free self-directed IRA guide
Helps roll over a variety of accounts
Cons
No specific pricing
Limited special features
Goldco specializes in helping people roll their retirement accounts, like IRAs, 401(k)s and 403(b)s, into gold and silver IRAs. However, it also sells precious metals directly as coins and bullion. Its website doesn't have prices for specific gold products, but Goldco does provide charts for precious metal market prices online.
Goldco uses two IRA custodians for customers' precious metals IRAs: Equity Institutional and Self Directed IRA. The company also provides educational resources, including e-books and videos.
How We Found the Best Gold IRA Companies
We started with a list of 19 gold IRA companies vetted by ConsumerAffairs. To narrow it down, we only considered those with overall satisfaction ratings above 4 stars. We also considered reviews from Retirement Living, Investopedia and Gold IRA Guide when making our final selections.
What to Know About Gold IRAs
When comparing gold IRA companies, consider these factors:
Costs and fees: Charges may fall into a number of categories. Most companies have one-time setup fees, but they may also have annual fees, custodial fees and storage fees.
Depository storage: Look at which depositories the company uses or recommends. This can affect your costs and the security of your investment.
Minimum requirements: Consider each company's investment requirements. You may have to invest a certain amount to work with a gold IRA company, and certain companies may have incentives for investing larger amounts.
Buyback programs: Look for a company with a buyback program that has fair values. Otherwise, you may have trouble cashing in your account.
Reputation and reviews: See what other investors have to say about a company. Also, consider how transparent the company is. If they are not willing to give you the information you need to make a smart decision, it may be wise to look elsewhere.
Bottom Line: Should I Get a Gold IRA?
Like any investment, it depends on your goals and current financial situation. There is a wide range of benefits to investing in a gold IRA, but every investment has some risk. Consider working with a financial advisor to get help making a decision based on your unique needs.
Gold IRA FAQ
A gold IRA is a specialized, self-directed IRA (individual retirement account) that holds precious metal investments. It allows you to use pretax funds to purchase precious metals.
After opening an IRA, you can make contributions to purchase precious metals using an IRS-approved custodian. Your custodian is a financial institution that manages these funds. The value of those precious metals changes over time as the commodity's value changes. This can potentially grow the investment vehicle over time. Once you're ready, you can sell your gold to withdraw the funds from your gold IRA.
It's gold that's eligible to be deposited into a gold IRA because it meets IRS criteria.
Yes, but there are specific rules for doing so, including working closely with your custodians to ensure the funds are rolled over within 60 days.
It depends on what you mean. You cannot take physical possession of your gold while it's in your IRA (it must be in an IRS-approved depository), but you can take possession of it once you withdraw it from your account.
Withdrawals from this type of retirement account are generally taxed the same as non-gold IRAs. So, funds from a traditional gold IRA would be taxed when you take funds out, while funds from a Roth IRA would have already been taxed.