Top Car Insurance Companies

Geico
Pros
Get a quote in 15 minutes or less
Over a dozen discounts available
Bundle home and auto to save
Custom policies available
Cons
Doesn't offer gap insurance
Limited local agents
GEICO insures cars, motorcycles, ATVs, RVs and boats. This includes collector cars, ride-share cars and commercial automobiles. Basic policies include coverage for bodily injuries and personal liability. Plans can also include collision, medical expense, uninsured/underinsured motorist and comprehensive coverages. You can customize a GEICO policy to include only the coverage you need.
GEICO has a long list of car insurance discounts, including savings for military personnel and good students. You can also add emergency roadside service, rental reimbursement and mechanical breakdown insurance to your policy for an extra fee.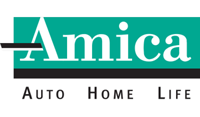 Amica
Pros
Variety of family and good driver discounts
Save up to 25% on multicar policies
More than a dozen policies and add-ons
Get a quote online
Cons
Not available in HI
No online quotes for motorcycles or RVs
Amica offers a 25% discount when you bundle auto, home and life insurance policies. Along with basic and premium coverages, the company has a special rider for gap insurance.
Amica has car insurance discounts for loyalty, homeownership and insuring multiple cars. You can also potentially save on your overall coverage if you pay your insurance premium in full upfront.
While Amica does offer traditional comprehensive coverage, its Platinum Choice Auto package includes comprehensive coverage and many extras, such as glass repair or replacement, a credit monitoring service, new car replacement and rental car coverage. You can also add accident forgiveness or roadside assistance to your Amica car insurance policy to help with any unforeseen roadside problems.

Progressive
Pros
Save up to 12% by bundling home and auto coverage
View coverage options based on your budget
Compare rates with other providers on its website
Apply for a quote online
Cons
No dedicated local agents
Discounts vary by state
Progressive insures many types of vehicles, including cars (even classics), boats, golf carts, motorcycles, RVs and ATVs. Its coverage plans include but aren't limited to liability, comprehensive, collision and rideshare coverage.
Progressive lets you compare its auto insurance prices against other companies' offerings on its website. Plus, its Snapshot program personalizes your car insurance rate based on your driving habits.
Other coverage options with Progressive include roadside assistance, gap insurance and a disappearing deductible. Its policies also let you add custom parts and equipment value coverage, which insures items like stereos, custom wheels and navigation systems.

State Farm
Pros
Variety of policies and add-on coverages
Save up to 30% with safe driving
Discounts for qualifying teen drivers
Large network of local agents
Cons
Doesn't offer gap insurance
Coverage isn't very customizable
State Farm insures cars, motorcycles, boats, off-road vehicles and motor homes. This includes offering policies for classic cars, sports cars and commercial vehicles.
In addition to standard liability policies, State Farm's coverage options include collision and comprehensive coverage, rental car insurance to cover costs while your vehicle is being repaired and rideshare coverage for Uber and Lyft drivers. Some policies are eligible for 24/7 roadside assistance.
Safe drivers can save up to 30% on auto policies. State Farm also offers up to 25% off for teen drivers who are good students.

Allstate
Pros
New car, multipolicy and teen driver discounts
Drivewise and Milewise savings programs
Specialty coverage for classic cars and sound systems
Large network of local agents
Cons
Policy terms are only 6 months
Premiums may increase over time
Allstate has a range of coverages beyond basic liability, including collision coverage, comprehensive coverage, liability and medical payment coverage, uninsured/underinsured driver coverage and personal umbrella coverage. Allstate's specialty car insurance policies include coverage for classic cars, driving in Mexico and sound systems.
Allstate covers teens and ride-share drivers, and its Drivewise app rewards you for safe driving.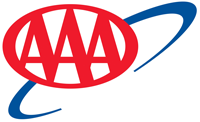 AAA
Pros
Offers basic coverage and some specialized policies
Discounts for loyalty, AAA members and multipolicy plans
Network of local agents
Cons
Policies can be pricey
Clubs operate independently
You don't have to be a AAA Member to sign up for the company's auto insurance. In addition to basic liability coverage, AAA offers accidental death or dismemberment coverage, collision coverage, comprehensive coverage, medical payment coverage, personal injury protection and uninsured/underinsured motorist coverage.
AAA offers discounts for being a AAA Member, bundling policies, loyalty, being a good student and having an anti-theft recovery device. Policies are also available for motorcycles, RVs and boats.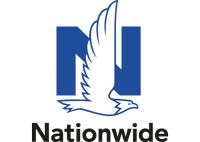 Nationwide
Pros
Discounts available for safe drivers and having multiple policies
View coverage and discounts by state on its website
Get a quote online or find an agent near you
Variety of standard and optional coverages
Cons
Not available in AK, HI, MA or LA
Online quote tool not ideal for custom policies
Nationwide provides insurance for cars (including classics), RVs, ATVs and motorcycles. Its car insurance policies include coverage for personal injuries, bodily injury, property damage liability and run-ins with uninsured/underinsured motorists. It also offers comprehensive coverage, towing and labor, rental car coverage and gap insurance.
Nationwide offers accident forgiveness and usage-based discount programs that save you money based on your driving habits. Available savings include discounts for multiple policies, defensive driving courses, being a safe driver, Easy Pay enrollment, staying accident-free and being a good student. When you choose an On Your Side Auto Repair Network facility, you can get a written guarantee on repair costs.
How We Found the Best Car Insurance Companies
To find companies for this guide, we looked at 21 brands and pared them down to these seven top car insurance companies. We considered their availability, coverage options, discounts and types of policies offered. We also looked at reviews from online sources, including ConsumerAffairs and Google, and only included companies with a rating of 3 stars or higher.
Side-by-Side Comparison of Car Insurance Companies
| Provider | Good driver discounts | Military discounts | Available nationwide? |
| --- | --- | --- | --- |
| GEICO | Yes, after 5 years accident-free | Yes | Yes |
| Amica | Yes, after 3 years with no claims | No | No |
| Progressive | Yes, after 3 years with no tickets/accidents | No | Yes |
| State Farm | Yes, through its Drive Safe & Save program | No | Yes |
| Allstate | Yes, for members of its safe driving club | No | Yes |
| AAA | Varies by state and club | Varies by state and club | Yes |
| Nationwide | Yes, after 5 years accident-free | No | No |
Types of Car Insurance
There are multiple types of car insurance, and each state has different requirements for drivers. While certain types of car insurance may not be required by law, they can help offset costs in the event of an accident. Here are some coverage types you should familiarize yourself with:
Bodily injury liability coverage pays for costs associated with injuries to the other party in a collision you caused. It also protects you from additional claims or lawsuits resulting from that collision. Bodily injury liability coverage is legally required in every state but Florida, Mississippi, New Hampshire, New Jersey and Virginia.
Comprehensive coverage helps pay for damages to your car that result from events other than an accident, such as fire, theft, vandalism, glass breakage, wind or natural disasters. Many lenders require this type of coverage if you're financing a car.
Collision insurance helps pay to repair or replace your vehicle in case of damage caused by a collision with another object, such as a car, a tree or an animal. Collision insurance is typically required for drivers who are leasing or financing a car. However, it's still useful if your vehicle is paid off — especially if its value is more than you can afford to replace.
Gap insurance helps pay off your loan or lease in the event your car is totaled or stolen. This coverage benefits drivers with longer-term loans, because these cars depreciate more before the loan is paid off.
Medical payments coverage or personal injury protection (PIP) helps cover the cost of medical bills for you and your passengers if you're involved in an accident, no matter who is at fault. PIP protection, also known as no-fault insurance, might also include coverage for lost wages due to a resulting inability to work. This type of coverage is optional or unavailable in some states and required in others.
Non-owner car insurance provides liability coverage against injuries and property damage for people driving a borrowed or rented car in an at-fault accident. This type of coverage kicks in after the car owner's insurance limits are met — the car owner's policy is charged first, and the non-owner's policy makes up some remaining costs. Non-owner insurance might also be required for high-risk drivers to maintain driving privileges and carry a license.
Personal umbrella insurance is an optional add-on that covers expenses above the limits of your primary auto insurance policy. For example, if you are at fault in an accident and the property damage is more than what your car insurance pays for, a personal umbrella policy takes care of the rest. Some personal umbrella policies also cover legal fees in certain situations.
Property damage liability is mandatory in all states except Mississippi, New Hampshire and Virginia. It covers damage to someone else's property caused by a collision for which you are at fault. This includes things like other cars, fences and buildings. Lost business income resulting from the accident might also be covered, along with potential legal fees associated with the claim.
Special coverages, like rental car reimbursement, roadside assistance and mechanical breakdown insurance are optional. Some providers include roadside assistance as a complimentary service. Rental car reimbursement usually costs little to add to a policy, and it pays towards a car you can drive while your vehicle is getting covered repairs. Mechanical breakdown coverage is typically available for newer cars. It covers repairs to your car's mechanical components, such as the engine or transmission, in the event of breakdown, similar to an extended auto warranty.
Uninsured and underinsured motorist coverage helps you avoid paying out of pocket when involved in a collision with a driver who does not have insurance or whose coverage is insufficient. Some companies offer collision, bodily injury liability and property damage liability options with this type of coverage.
Usage-based insurance, also called pay-as-you-go or pay-how-you-drive insurance, bases the cost of a policy on your driving habits and how much you drive. Insurance companies track your driving habits and vehicle use to determine the rates for this type of policy. Drivers who use their vehicles infrequently could end up paying much less for car insurance with a usage-based plan. Some providers offer discounts for drivers who agree to have an onboard tracking device and give further discounts if they observe safe driving habits.
Average Cost of Car Insurance
Car insurance costs range from about $600 to $3,000 per year for one car. The average policy costs about $1,600 per year, which is around $130 per month. This typically includes coverage for two drivers.
A $500 deductible is common for basic liability auto insurance. Optional coverages, such as collision or comprehensive insurance, have deductibles ranging from $50 to $2,000, depending on the driver's needs, vehicle value and budget.
The cost of car insurance depends on many factors, including:
Car type and value: Large SUVs and trucks often cost more to fix than compact cars, so insuring these vehicles costs more. Likewise, luxury, classic and collector cars often require specialty parts and attention, driving up costs even further.
Driver age: Young, inexperienced drivers are typically the most expensive to insure. Car insurance for teens can cost as much as $3,000 per year. If you have a teen driver in the family, a multipolicy discount might apply if you insure your teen with the same provider you use for other family vehicles. Good grades might also earn a discount on car insurance for teens.
Driving habits: How much you drive affects the price you pay for car insurance. Cars that are on the road more frequently have higher chances of being involved in an accident, increasing risk for the insurer.
Driving history: A suspended license on your driving history is a red flag to insurance companies. Expect to pay a higher price on car insurance if you have a driving history that includes suspensions, DUIs or license points.
Location: Insurance companies consider where you live as part of the calculation of your premium. ZIP codes with higher crime rates, especially property crime, typically have higher car insurance costs.
Tickets, violations or accident history: Your driving history communicates to the insurance company what kind of risk you pose on the road. Your accident history also stays on record with your insurance company when you are at fault or make a claim, and each accident within a certain time period can raise your insurance premium.
How Much Car Insurance Coverage Do I Need?
First, check your state's legal minimum insurance requirements. Then, consider adding as much coverage as you can afford. With so many car insurance options available, your goal should be to get the most coverage you can for the lowest price you can.
Compare quotes and learn about different types of coverage before purchasing a policy.
Look for discounts and ask agents what discounts apply to you.
Research what kinds of perks come with a policy.
Choose a deductible that you can afford.
Research the company's reputation, customer service, reviews and claims process.
Insurance is an essential part of driving and owning a vehicle, and it's a significant part of your budget. Don't hesitate to shop around and do your research before deciding on a car insurance provider.
Frequently Asked Questions About Car Insurance
It depends on your coverage. Liability auto insurance, which is usually the minimum required by law, does not cover theft. However, comprehensive coverage does cover theft, stolen car parts and damages due to theft.
Car insurance for teens can cost as much as $3,000 per year. Young, inexperienced drivers are typically expensive to insure. If you have other family vehicles already insured, a multipolicy discount might apply if your teen signs up with the same provider. Good grades might also earn teenagers a discount on car insurance.
A car insurance deductible is the amount you pay upfront per claim before your policy coverage applies. The deductible is a set amount, often $500 or $1,000, that you select when purchasing insurance. Your deductible can also affect your monthly premiums. The lower the deductible you choose, the higher your premium will be.
Yes, an auto insurance company can deny coverage. Drivers who have several moving violations, DUIs or at-fault accidents might have trouble finding car insurance. Be aware that an auto insurance company can only deny coverage for specific reasons governed by law in your state, though.
Rental car coverage is an optional add-on for most auto insurance policies. Check your policy for a stated maximum amount of rental car coverage per claim.
Yes, you can cancel car insurance. Most providers allow customers to cancel at any time, but many charge a cancellation fee. If you have a claim in process and decide to cancel before resolution, your old insurance company must continue to handle the claim.