This year's WWDC keynote revealed both the next generation in Apple's mobile operating system and their change of name re-track of their desktop-based OS X. With iOS 7, Jony Ive's look and feel are rather apparent with a top-to-bottom adjustment to the operating system along with some pointed connections to the desktop side of things. Apple's update to OS X, on the other hand, sees a slightly less drastic adjustment happening: and no, that's not OS X Sea Lion, it's more of a wave sort of situation.
OS X Mavericks
With Mavericks we'll be seeing Finder Tabs, Tags, and Multiple Displays. This means you'll be working with new abilities that allow your Apple desktop machine to find files easier with new organization abilities while you keep your folders all in one window, stacked up neatly like a good set of windows should.
Multiple Displays works with a feature we've been waiting on for some time: wireless extensions and mirroring of desktop displays. It would seem that AirPlay is at the center of this extension, working both between desktop and notebook computers and straight to the Apple TV connected to your television.
Safari has been given a boost in the midst of this update push inside Apple's desktop environment, complete with a CPU-saving set of internal adjustments. Also inside Safari – and the web in general – are iCloud Keychain log-ins. That's unified sign-in security for Apple products on the web, how about that?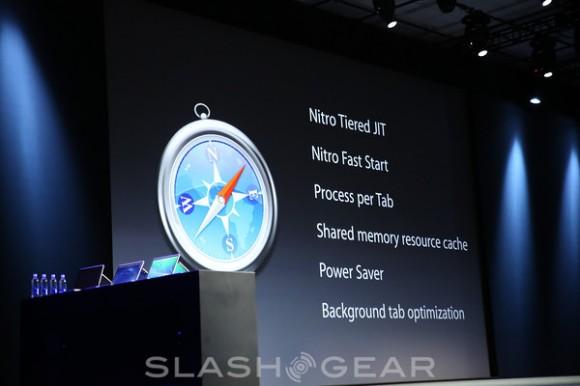 Also inside OS X Mavericks are updated Notifications and Calendar with clever additions and notifications between desktop and mobile environments.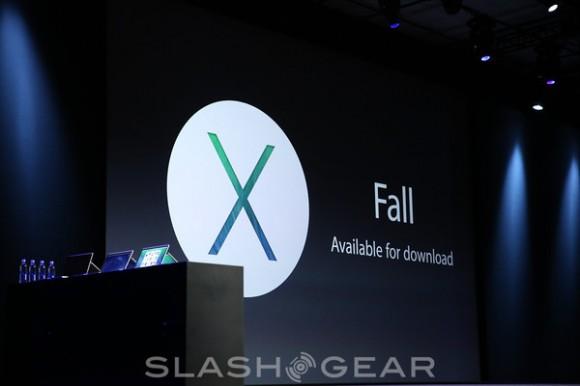 OS X Mavericks will be appearing today in beta form, just so long as you're a developer. This system will be arriving this fall for everyone else.
BONUS: Also on the docket was iCloud for iWork, pushing documents galore to the web-based space.
iOS 7
Apple announced a completely redesigned iOS 7 with an introduction from Jony Ive himself. This system works with such features as the Control Center, a slide-up panel that allows you one-tap control of many basic systems and quick access to tools such as your calculator and the basic Apple camera.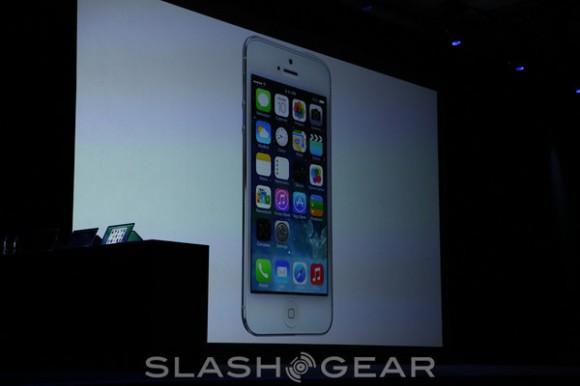 Perhaps the least expected element in iOS 7 to appear at this event was liveliness wallpaper interaction, that is built-in hovering of your icons above the wallpaper you've got in the background, each of them moving as your device moves in physical space. This system is likely based on the gyroscope sensor inside the iPhone, iPad, and iPod touch.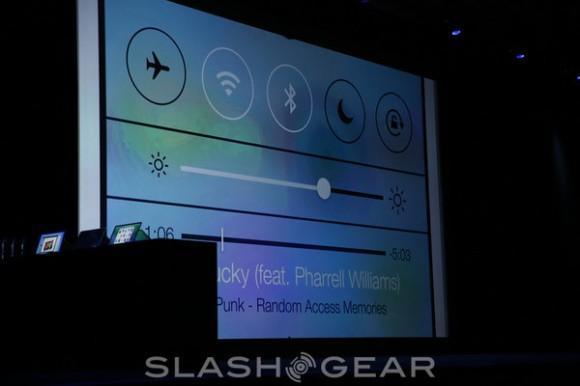 Safari is seeing an update inside iOS 7 with new tabs, smart search box, and a bit of a boost of speed. iOS 7 also brings notification center to the lock screen, transparency and all.
Siri is seeing an upgrade with iOS 7 with lots more integration of 3rd party systems. Siri as a man or a woman join Twitter, Bing, and Wikipedia connections later this year.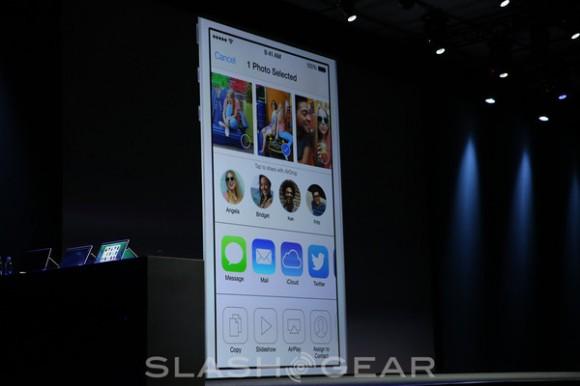 Then there's sharing. iOS 7 brings AirDrop system-wide for easier sharing of media to and from desktop computers and to and from other mobile devices. With Moments and Filters, iOS 7's update to Photos is a significant jump from the very basic app it is today.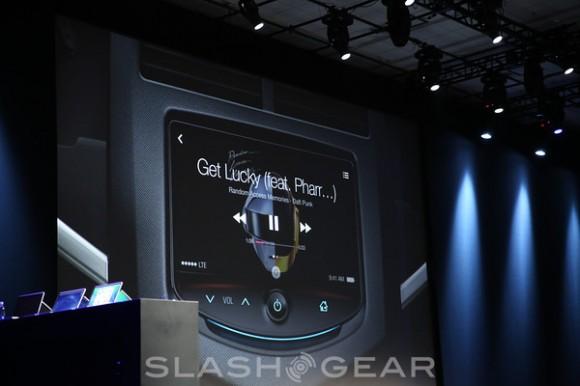 Automobiles with smart interfaces will be working with an expanded integration of iOS in the near future with iOS 7, complete with a unique user interface for several next-generation vehicles. A bevy of additional features such as FaceTime Audio and walking Maps were mentioned in passing, too. Automatic updates to apps from the App Store as well as location-awareness abilities for 3rd party apps have been given the go-ahead with iOS 7.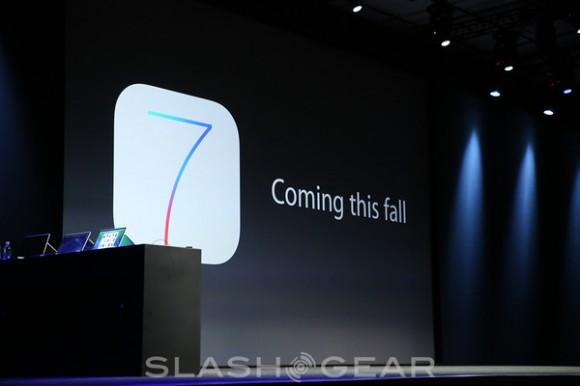 The beta of iOS 7 will be out today while the first full version will be released later this year. Note also that iOS 7 will be available for devices at or newer than the following, and that's it: iPhone 5, iPod touch 5th generation, iPad 4th generation, iPad mini.
iTunes Radio
Then there's iTunes Radio, a system that's built-in to iOS 7's standard "Music" app. From there you'll be able to play streaming radio stations with music aimed at you in a variety of ways. This system will be available for free with advertisements or for free without advertisements if you're already an iTunes Match subscriber.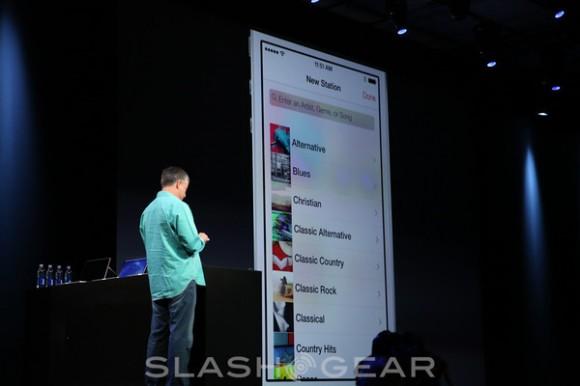 Through iTunes Radio, the user will be able to skip songs, learn more about the artists and their music, and connections to iTunes will be instant. With a tap, the user will be able to own a song played on iTunes Radio, this track added to the user's Apple library accessible through the all-encompassing iCloud.
You'll want also to have a peek at SlashGear's WWDC 2013 hardware wrap-up to see what new systems will be running this software in the wild.