iOS 7 Safari gets slick new tabs, smart search box, more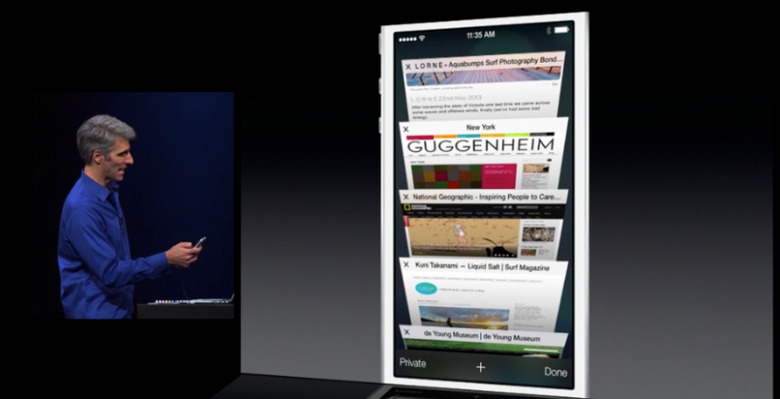 A new version of iOS means a new Safari browser, and iOS 7 updates the mobile internet browser with a brand new interface and new features. The iOS 7 Safari is supposedly faster than any version of the app before, and also makes finding information from different sites and services more straightforward. There's a unified address and search bar, just as on Safari on the desktop, with auto-suggestions from Google.
There's a new booksmarks system, which shares the same pared-back UI style as we've seen elsewhere in iOS 7. Three tabs are at the top of the screen, for accessing Bookmarks, Shared Links, and the Reading List.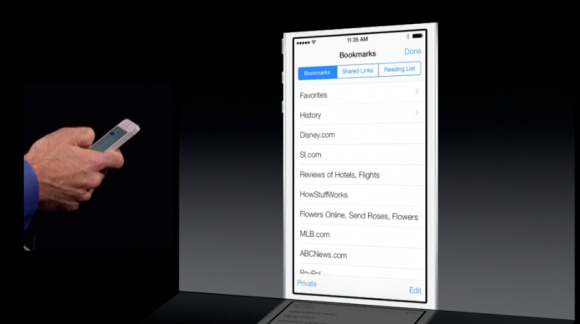 The new UI can take up the whole screen, making the most of the 4-inch iPhone 5 display. The chrome is mostly hidden away until you pull it out.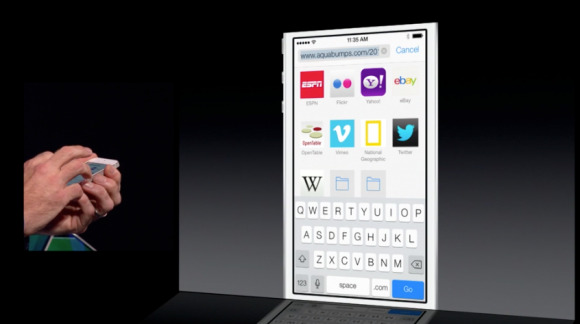 There's also a new tab view, which shows a carousel of different pages that are open. Unlike the existing version of Safari, there's no limit on how many tabs you can have open, and it's possible to rearrange their order by tapping, holding your finger down, and then dragging the page to elsewhere in the list.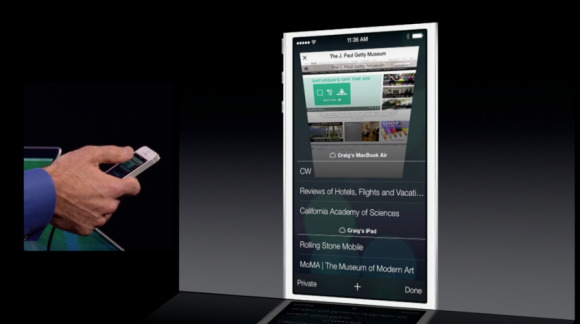 Drag further down, and there are the tabs that you've got open on your Mac. There's support for iCloud Keychain, making punching in login credentials and payment methods more straightforward, along with updated parental controls.