iOS 7 brings Moments, Filters, and Airdrop sharing to Photos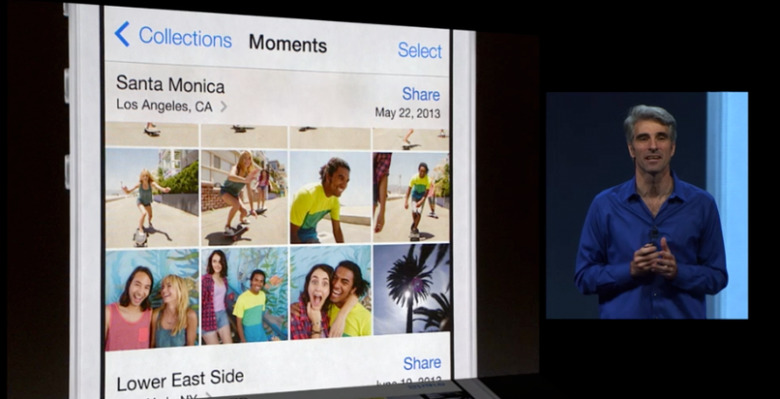 As Apple is currently announcing all the new features of iOS 7, one of the big changes is to the Photo experience. As a part of their massive iOS update, the built-in camera app and photos app has been completely overhauled. Not to mention we have tons of new features to use and enjoy. Long live Instagram, we now have filters galore right in iOS 7.
With iOS 7 photos have a new "Moments" area that will automatically sort your hundreds (and sometimes thousands) of pictures for you. Based on location, date, and more you'll never have to dig through all your pictures. Events all get their own moment so you can find certain pictures for any given event extremely quick.
Then as we mentioned above, we now have filters galore. You'll be able to choose filters, borders and more all live before the photo. Add an Instagram style border and aspect ratio, shoot the image, and share it instantly. Share using the standard methods, or use the newly announced Airdrop sharing that has been added to iOS 7.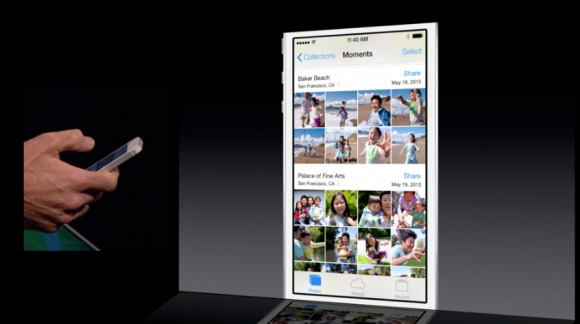 AirDrop is nothing new for Mac users, but now our iPhone, iPads, and iPod Touch devices can all use it with ease thanks to iOS 7. This is just a few of many, and we have all the updates detailed in our Apple Hub. I'm loving the new moments in photos. It's very similar to the iPhoto experience we love on the Mac. Who likes what they're seeing with iOS 7?