iOS 7 packs FaceTime Audio, walking Maps navigation, Night Mode & more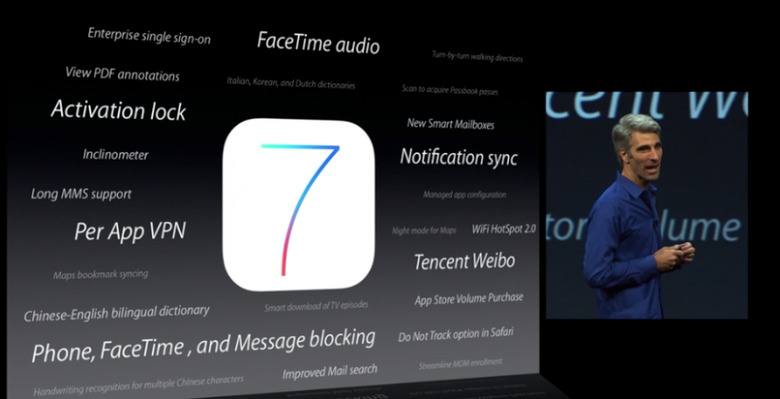 Apple may have detailed some of the headline features of iOS 7 – Siri, liveliness wallpapers, and more – but there's plenty more that the company didn't have time for. The new iOS version will support FaceTime Audio, for instance, effectively turning what until now has been a video calling service into a Skype-rivaling VoIP system.
There's also the ability to synchronize Maps bookmarks across multiple devices, and a new "Do Not Track" option in Safari. Passbook gets a boost with the ability to scan new passes using the iPhone's camera.
In Apple Maps, there'll be turn-by-turn navigations for walking, and inclinometer support to feed information on hills and such into the app. Maps also gets a night mode for when the sun goes down.
International iPhone and iPad users get more options too. There's Weibo integration for those in China, and a Chinese-English bilingual dictionary. New Italian, Korean, and Dutch dictionaries have been included. For enterprise, meanwhile, there's support for per-app VPN, a single sign-on option, and Phone, FaceTime, and Message blocking.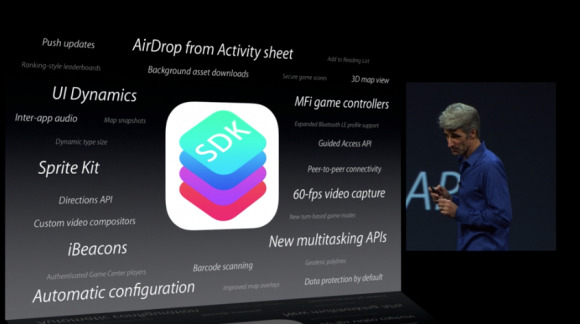 As for developers, the iOS 7 SDK has received a boost too. There's now new multitasking APIs to fit in with the new thumbnailed app-switcher, and support for AirDrop from the Activity sheet. That fits in with a new peer-to-peer connectivity system.
Developers will get to experiment with the new SDK from today, with a beta of iOS 7 for coders dropping from today. Everyone else will have to wait until the fall, when the full release is due.