AirDrop detailed for iOS 7 at WWDC 2013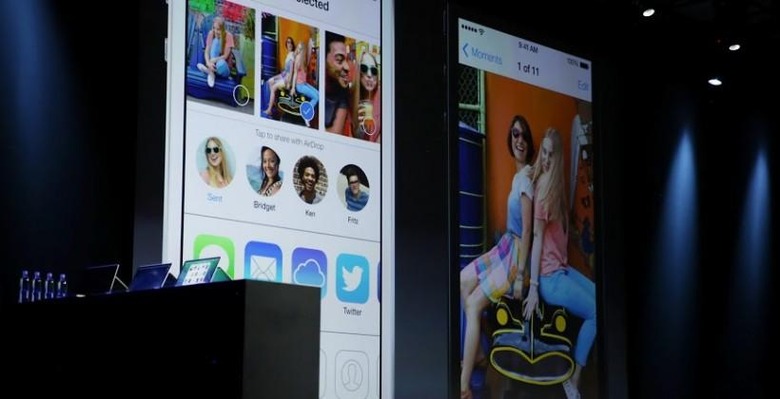 Apple let it be known that iOS 7 will be bringing on AirDrop to the iPhone, iPad, and iPod touch for an extra bit of ease in sharing media between devices this week at WWDC 2013. This feature brings Apple mobile devices the same level of ease MacBook and other desktop systems were able to use in the past – this system joins iCloud Photo Sharing where streams are able to be shared over the web – public or private, your choice.
As Apple's Craig Federighi spoke on stage, so will the company bring the fight to Google, Samsung, and the NFC functionality they've been pushing over the past year: "No need to wander around the room bumping your phone with one another."
The update to AirDrop inside iOS 7 works system-wide, will be working with the same peer-to-peer abilities available inside AirDrop on Mac, and will be working with a variety of Apple devices – but not all. While the iPhone 5, 4th Gen iPad, iPad Mini, and the 5th generation iPod touch.
This update will be coming inside iOS 7 – which will be available to more devices than are listed above – but will only be available to that hardware for AirDrop. It's unclear at the moment if this is due to the innards of each of these devices hardware wise or otherwise – we'll know soon! Stick around SlashGear's Apple hub for more all day and week long!