iOS 7 in-car features expand to automobile touchscreen centers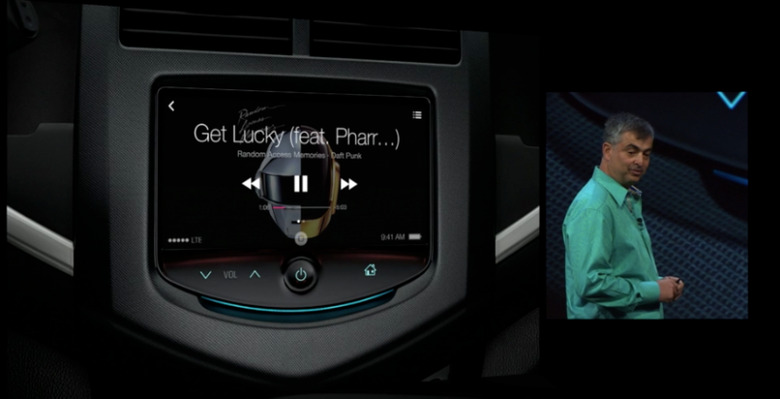 Coming out of WWDC, Apple has announced deeper integration between your iPhone and your car. Thankfully this will be much improved over a standard wired plugin or Bluetooth connection that has a primary focus on music playback. This latest will link directly to your car and means you will be able to access everything from maps to messages. And yes, that will include your music.
This will be called iOS in the Car and it is begin teased as a way to bring the in-car "integration to a whole other level." Perhaps key here, this is being pushed as a way for drivers to be able to keep their eyes on the road. This iOS in the Car functionality will be coming with iOS 7 and it seems the one drawback will be for those without a compatible car. Or more specifically, for those looking to buy a compatible car.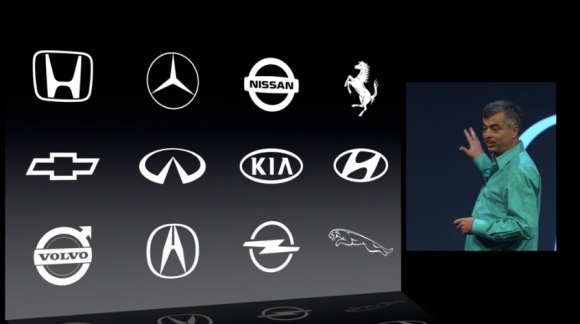 Apple has partnered with a variety of manufacturers including Chevrolet, Ferrari, Honda, Hyundi, Kia, Jaguar, Mercedes, Nissan and Volvo. The iOS in the Car integrated automobiles are expected in 2014. Naturally, this seems like a good way to integrate the device people are already using into their car system.
Not to mention, it sounds like a big step up as compared to some of the currently available in-car navigation systems. By using iOS 7 on an iPhone, you can now unplug your phone upon arriving at your destination and continue with walking directions if needed (using the same set of maps). Plus, the iPhone is likely to remain more up to date as compared to your basic in-car navigation system.