iOS 7 brings notification center to lock screen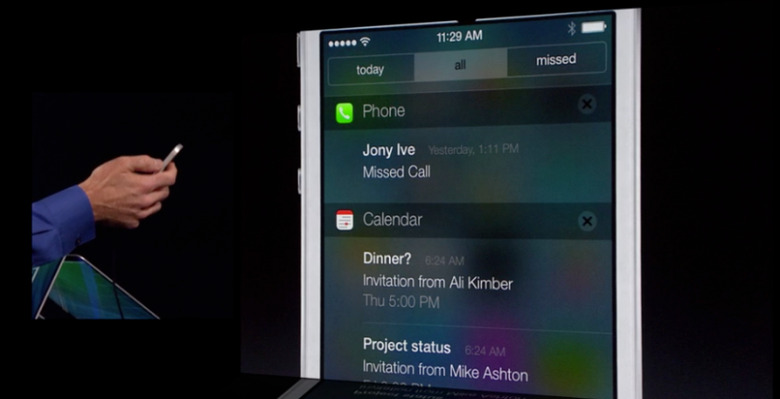 Here at Apple's WWDC 2013 keynote, the company is showing off its new and redesigned iOS 7, and a new feature to hit the updated version of iOS 7 is the addition of notification center on the lock screen, allowing users to manage their notifications without unlocking their device and swiping down the notification center.
While iOS 6 and previous version of iOS have allowed users to view notifications on the lock screen, you weren't able to do anything with them from the lock screen — only look at them. However, this time around, iOS 7 lets you manage these notifications from the lock screen just as if you were doing it the normal way.
Of course, the notification center also received a redesign, showing a "Today" view of notifications that shows your calendar events and other notifications that you'll need. As for unlocking the device, that has changed in iOS 7, with users swiping upward instead of swiping to the right. A small, but extremely huge change that iOS users will most likely have to get accustomed to.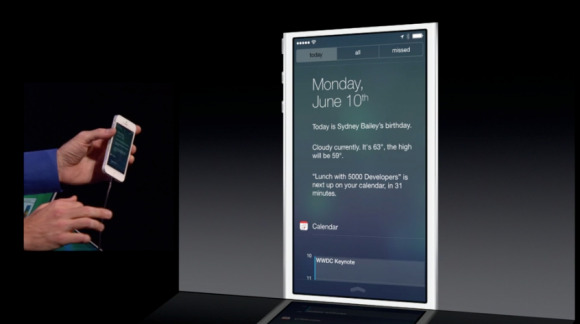 The notification tray also has different tabs to can tap on, one of which is the Today tab, and the other two are "All" and "Missed." All will give you a list of all the notifications that you have waiting to be serviced, and Missed will show you the ones that you haven't attended to in a while. The Today view is rather interesting, giving you a well-designed interface letting you know of your activities for the day, as well as weather information.