iCloud Keychain unifies sign-in security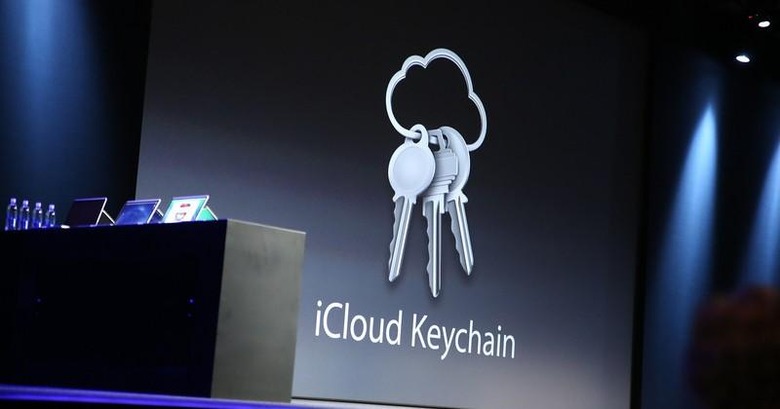 Apple really isn't wasting any time today with their WWDC Keynote and are talking about numbers, the new Mac OS X Mavericks, App Store download numbers and Safari. Just to name a few. One important and awesome new feature is the iCloud Keychain. Apple's way of unifying and improving the sign-in process across all devices, while remaining secure.
The iCloud Keychain will unify the sign-in process, should you choose, and even suggest moments where it would be most useful. The keychain is secure, safe, and syncs across all devices. Then the keychain isn't just for passwords. It's for everything. Website logins, credit card info, WiFi addresses and passwords, and even your full Apple account info.
The iCloud Keychain is always safe, secure and encrypted with a 256-bit AES encryption. It's always on when set to push, and will only sync and push to fully trusted devices. Apple didn't really go into too many details here, but this looks to be a pretty nice automated instant sign-in system, and more.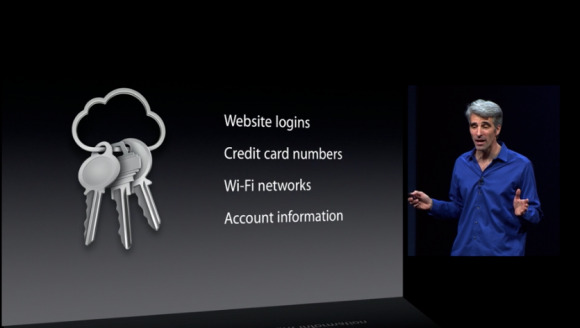 Safari had quite a big moment here during the Keynote, for those still using Safari, and the keychain will work wonderfully here. As soon as we get a full report and some time with iCloud Keychain we'll surely update with additional details and a hands-on. We're waiting patiently for Apple to announce some new MacBook Air and Pro's, as well as the all-important iOS 7 so stay tuned.