SlashGear Week in Review - Week 38 2009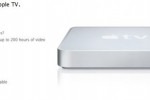 Here we are again with another week in review, let's jump right in. A new 160GB Apple TV has popped up with better integration with iTunes 9. This is a good thing, I have one season of Heroes in HD on my 40GB unit and the thing is almost full. Samsung unveiled a new home theater projector this week called the P410M. With football season now going, a projector is a great way to watch the game with life-size players, assuming your room is large enough.
JVC debuted a new camcorder this week called the GZ-HM400 with full HD resolution and 32GB of internal storage along with a SDHC card slot for expansion. The cam isn't cheap though at $999.95. Vince reviewed the cool Motorola Endeavor HX1 bone conducting Bluetooth headset this week. Bone conducting tech really grosses me out for some reason.
Vincent also reviewed the new iPod nano 5G Monday, in the end he felt it's not a PMP to buy for its video capabilities alone. A promotional video or the Zune HD leaked out early this week and showed that the new MS PMP would be a mobile gaming powerhouse.
The launch date for the Asus Eee keyboard was unveiled and is set for next month. The device has wireless HDMI and should make for a nice HTPC. HP unveiled a slew of new devices this week including new MediaSmart Home Servers, desktops and monitors. The new home servers will be good for media fans and can be had with up to 1.5TB of storage.
Some specs on the new Palm Pixi were revealed Tuesday showing that the little handset had a dual core CPU, EVDA, and HSPA capability. That persistent rumor of the new Apple Tablet surfaced again this week with a February 2010 launch date pinned to it this time. Component delivers are reportedly set to start happening in December.
That Sony Ericsson phone called Pureness with the clear LCD and little else going for it was priced at almost $900 when it hits the UK this November. I can't believe that people would pay that much for a phone with the only real feature being a LCD you can see through. Fujitsu unveiled a new LifeBook T5010 multitouch notebook this week that looked very cool. The machine has a 13.3-inch screen and supports gestures as well.
Rapid Repair took a shiny new Zune HD mid-week and tore the PMP down to shows us that it is pretty on the inside. According to the firm there are several replaceable parts inside should you break yours. CTL whipped out a netbook called the 2go Classmate PC E10 specifically for kids in K-8 grade this week. The little machine is your average netbook on the inside with a somewhat ruggedized and water resistant design.
MSI unveiled a new all-in-one called the AE2200 this week to grab more of the fastest growing segment in desktop PCs. The machine sports a 22-inch screen with 1080p resolution. AMD launched its new Athlon II X4 quad-core this week priced at right under $100. That is one seriously low price quad-core heart for a moderate gaming machine.
We went all hands on with the Archos 9 PC tablet this week. The little machine is very cool looking and is basically a netbook sans a keyboard. Archos also had a new phone tablet tipped up this week with a 1GHz CPU and Android power, we want one.
Seagate unveiled the new FreeAgent DockStar network adapter that allows a user to put the contents of their FreeAgent drive online to share and access from anywhere with an Internet connection. Bose whipped out a seriously expensive iPod dock called the Bose SoundDock 10 priced at $599. That is a lot of scratch for an iPod speaker.
Microsoft confirmed a remote kill switch for apps on smartphones this week. The news is nothing surprising given that Apple and other providers have the same way to kill an app if they want. Pentax unveiled a cool new entry-level DSLR called the K-x that shoots HD video and more. The cam is also available in several colors at about $650.
That hot Archos 5 Android-powered Internet tablet hit Amazon on preorder this week so you can get yours on order now if you want. Hercules unveiled its first entry into the netbook market this week called the eCafe EC-1000W. The netbook is cool looking and sports 250GB of storage for under $400.
Perhaps the coolest electric car ever was unveiled at IAA this week called the Audi e-tron. The beast has more torque than any two other super cars with 3319 lb-ft of twist. Lenovo unveiled the C100 all-in-one desktop this week at a bargain price of $399.The machine is sexy looking too.
Thursday we posted our official review of the Zune HD. In the end, Vince thought those looking for flexibility with more apps and playback features should stick to the iPod. Those just wanting a good PMP should consider the Zune HD. Friday a rumor surfaced that Motorola was looking to launch ten more Android smartphones in the next 6-12 months. One of them is bound to land on Verizon.
Palm announced that it was dropping Windows Mobile late in the week and still wouldn't just come out and tell us how many Pres it sold. As close as we get to sales numbers is that the "vast majority" of the 823K phones sold over the quarter were Pres. We learned the preorder date for the Motorola Cliq Friday, you can get your on order October 19 according to some promotional docs spied early.
A sweet and high-end Dell laptop called the Latitude Z tipped up Friday with rumored wireless charging. I am all for wireless charging and here is hoping the machine is affordable for average geeks. Parents who travel with their kids frequently will be thrilled to hear that Audiovox and Flo TV are pushing their live TV service out to new car dealers across the country. Sponge Bob FTW!
There ye have it maties, another week come and gone and another week in review for you to enjoy. Until next time!