Palm Pixi CPU specs revealed: dual ARM cores, both EVDO and HSPA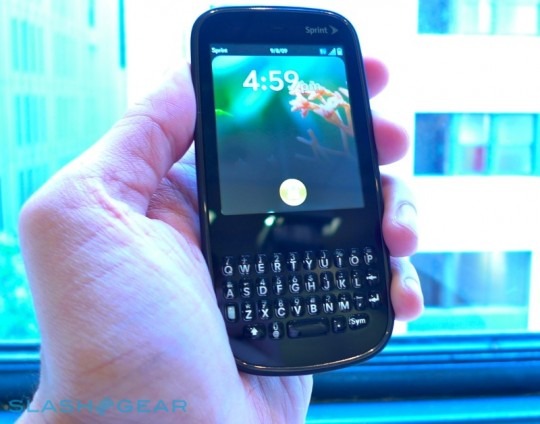 Full specifications for Palm's second webOS smartphone, the Palm Pixi, have emerged, this time courtesy of Qualcomm.  The Pixi is based on Qualcomm's MSM7627 chipset, and there are more than a few interesting details among the new chip's capabilities, not least its dual ARM cores and ability to deliver both CDMA and GSM connectivity.
The MSM7627 has both a 600MHz applications processor, with floating point unit and L2 cache, and a second, 400MHz "modem" processor.  There's also a 320MHz application DSP which is used for multimedia crunching, giving the Pixi the ability to handle full 30fps WVGA encoding and decoding, while a further 200MHz hardware-accelerated 3D graphics core supports OpenGL 2.0.
Qualcomm's chipset also has integrated GPS and supports high-resolution cameras – though the Pixi's 2-megapixel fixed-focus shooter likely won't trouble it in that respect – and measures just 12mm x 12mm.  Interestingly for future GSM carriers (and international releases), the MSM7627 offers both EVDO Rev.A and HSDPA/HSUPA (7.2Mbps/5.76Mbps) connectivity, though we're assuming the Sprint version of the Pixi will only have the CDMA elements activated.
For more on the Palm Pixi, check out our hands-on with the smartphone from last week.
[vms 78b84f3d5d92f4faa000]
[Thanks Tony!]