Dell Latitude Z imminent; Wireless charging tipped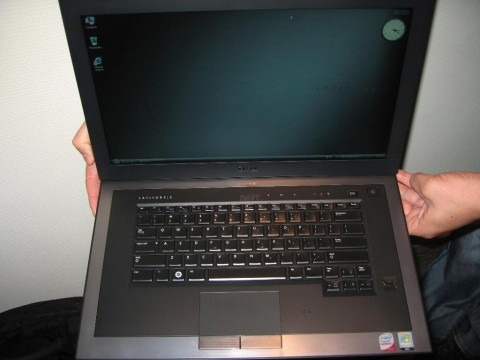 Details are scant, but according to Forbes Dell are considering packing their upcoming Latitude Z premium notebook with wireless charging.  The notebook – which has a 16-inch display and is being targeted at high-end corporate buyers – is Dell's attempt to reposition themselves as a design-focused company, and will have a "sleek gray" casing and Intel CPU.
"[The laptop] tells you that design is important, and we recognize that, and that even more important than design is functionality, and this is a good packaging of the two" Stephen F. Schuckenbrock, president of Dell's large enterprises division.
Live images of the Latitude Z600 were leaked back in June, looking more sober than stylish it has to be said, though with some interesting design tweaks like an angular rear panel bearing some of the notebook's connections.  A notebook – unnamed, but with a similar design – then cleared the FCC's approvals process in August.
Forbes claim that Dell plan on launching the Latitude Z in a few weeks time, and that while they don't expect sales of that particular model to be high, they're hope is that it offers some halo effect to the rest of their enterprise range.  No word on pricing, but this isn't going to be a budget notebook.