Ten Motorola Android phones in next 6-10 months?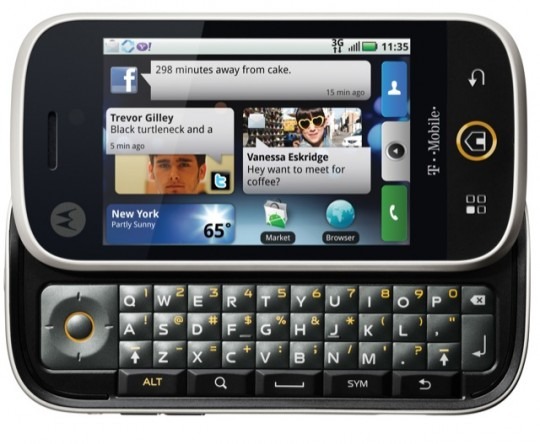 Motorola have been previously tipped to be putting many of their cellular eggs in one Android-shaped basket, but could they be planning an initial range of 10 devices within the next six to ten months?  That's the prediction of Global Equities Research analyst Trip Chowdhry, who expects the beleaguered cellphone manufacturer to push out handsets with end-user pricing ranging from just $39 to $399.
Chowdhry quotes unnamed "industry sources" for his predictions, and believes that ten new handsets could be just a starting point for the next few quarters.  Motorola could certainly do with all the help they can get; their Q2 2009 market share was just 5.5-percent.
Earlier this month, the company announced their first Android smartphone, the Motorola CLIQ, a QWERTY slider with a 3.1-inch HVGA capacitive touchscreen, 3G HSPA and a 5-megapixel camera.  The phone – which will launch as the Motorola DEXT outside of the US, and is expected to hit shelves as early as the first full week of October – uses a custom UI and synchronization system the company call MOTOBLUR, which pulls together information from various social networks into a single feed of "happenings".
[vms 8137a16a1acd04ed9112]