CTL reveals new 10.1-inch 2go Classmate PC E10 netbook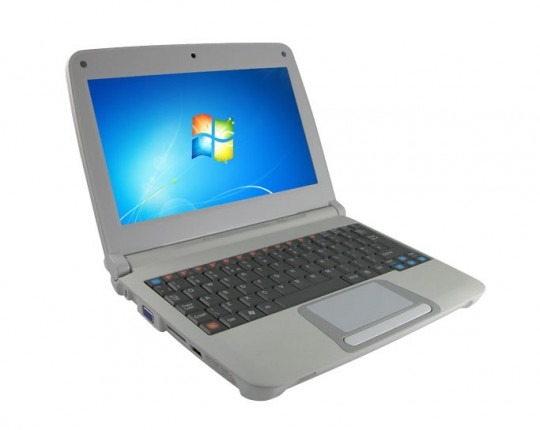 It's ironic to me that such a small netbook has such a long name. The long name aside, the new 10.1-inch 2go Classmate PC E10 netbook has been revealed and will replace the previous netbooks from the manufacturer. The device has a 10.1-inch LCD and 160GB of storage.
The older Classmate that is being replaced had a smaller 8.9-inch screen and 30GB of storage. The new machine is aimed at schoolchildren in K-8 grade and is available with Windows XP or Ubuntu Linux and will be offered with Windows 7 once it launched next month.
The machine has a keyboard that is 90% of full size and offers advanced wireless connectivity. Above the LCD is an integrated 1.3MP webcam and the system is ruggedized and water resistant. Power for the machine is from a 6-cell battery promising 5.5 hours of run time per charge. The system can be upgraded to 2GB of RAM and 1GB is standard. The processor is an Intel Atom 1.6GHz unit and the system starts at $449.