Apple Tablet launch in February 2010?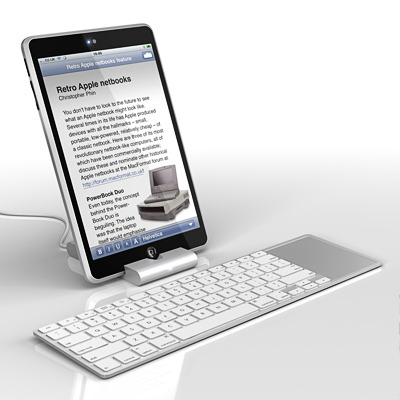 The ongoing Apple Tablet rumors may have taken a rest last week as the company's new iPod range held the stage, but if you expected much respite then think again.  According to the usual unnamed industry sources – this time talking to CENS – Apple are planning to launch the new tablet in February 2010, with component deliveries expected to begin in December this year.  In addition to the new timeline, many of the specifications we've already heard have been reconfirmed.
Those specs include a 9.7-inch capacitive touchscreen, integrated HSDPA module and a "long lasting" battery, though no claims on actual runtime have been made.  The Apple tablet is expected to use a P.A. Semi processor, again no huge surprise now that the company is under Cupertino's broad umbrella.
As for pricing, that's believed to fall somewhere in-between $799 and $999.  DynaPack are tipped to be providing the battery technology – complete with estimates of an ambitious 300,000 units per month – while Winktek will supply the touch panels.  The latter is already supplier for iPhone and iPod touch panels.
[via Engadget]