Sony Ericsson Pureness gets £530 UK launch in November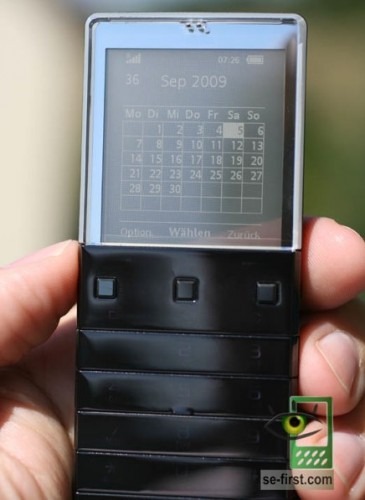 Sony Ericsson's Pureness cellphone has been confirmed for the UK, but the company is not going for the usual pile-'em-high strategy.  Instead, when the handset – which has a translucent-display – arrives in November, would-be buyers will need to trek to Selfridges and design museum shops; that's because, according to SE spokesperson Cathy Davies, the Pureness is an "iconic niche product, not mass market."
Happily for Sony Ericsson's accountants, positioning the Pureness as "niche" means it can have a massive price tag.  Expect to pay £530 ($881) in the UK when the handset – which has only basic calls and texting functionality – arrives on shelves.
While the gimmick is clever, we can't help but wish that Sony Ericsson had taken a leaf out of Nokia's book and blended exclusivity with functionality.  The Finnish company's Erdos is a good example: a handset that's both fashionable with luxury materials, but still offers the usability and flexibility of a current device.
[via T3]