Motorola Cliq gets preorder date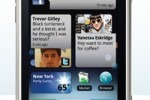 If you have been salivating over the Motorola Cliq that is heading to T-Mobile, an important bit of information has surfaced. We already know all about the phone, but we don't know important details like price or availability.
Brighthand reports that promotional documents have surfaced that show the Cliq will be offered for preorder starting on October 19. The leaked documents don't say how much the handset will cost though. That key bit of information is still lacking, but I would guess the device would sell in the $199 range.
In case you live under a rock and missed the introduction of the Cliq last week, the device has a 3.1-inch screen, QWERTY sliding keyboard, and will sport the new Motorola Blur app. The handset is hitting the T-Mobile network and Motorola has said that it is talking with other providers about selling the handset already.