SlashGear Evening Wrap-Up: September 19, 2012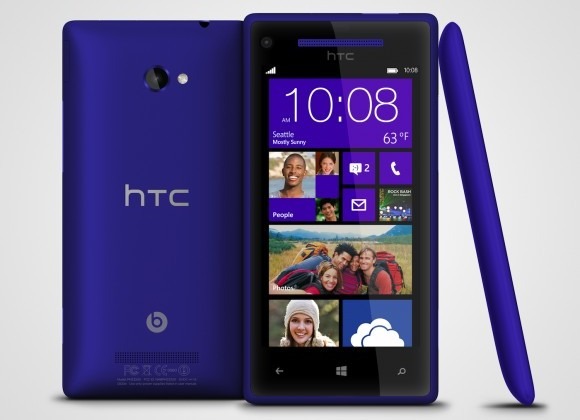 Welcome to Wednesday evening everyone! Today brought us HTC's highly-anticipated event, and it did not disappoint. It was there that HTC revealed two brand new Windows Phone 8 devices, the Windows Phone 8X and the Windows Phone 8S. Went went hands-on with both devices not long after they were announced, and shortly before HTC announced that these new phones will be landing at Verizon, AT&T, and T-Mobile in November. HTC released a video detailing the "design journey" of the 8X and 8S, and Nokia had some choice words about HTC's "innovation" later on in the day.
Today was also a pretty big day for the Apple fans out there, as the company officially released the final version of iOS 6, and we were there with the full iOS 6 changelog. A new version of OS X Mountain Lion launched alongside iOS 6 (10.8.2 to be specific), and new benchmarks show that the iPhone 5 is a beast when it comes to browsing. IHS iSuppli says that the 16GB iPhone 5 costs Apple $207 to make, and a Samsung Facebook campaign has been invaded by the pro-Apple crowd. Samsung ultimately got the last laugh though, as it released a new commercial informing the consumers of the world that the best has already arrived.
T-Mobile USA has named John Legere as its new CEO, and he sat down for a hello to everyone on YouTube. AT&T brought its 4G LTE service to 8 new cities today, and ZTE gave us an idea of when it will launch its first phones running Firefox OS. The Samsung Galaxy Note II has been announced for all major US carriers, and US Cellular gave the new device a price tag of $300 and a late-October launch. Earlier in the day, we heard that Google was planning to launch a new update for Google Maps on Android, and sure enough, that update arrived just a few hours later with a couple cool new features in tow.
Tobii and NTT DOCOMO will soon be showing off a new tablet with Tobii's eye-tracking technology, while the Raspberry Pi's turbo mode gives it a 50% boost in power. After its two co-founders announced yesterday that they were leaving the games industry, BioWare outlined its plan for the future (spoiler: it includes more Mass Effect and Dragon Age), and Toshiba announced the latest in its line of Camileo camcorders, the rugged BW20. Finally tonight, we have a review of the all new Kindle Fire HD for you to check out – does Amazon's latest impress or does it fall flat? Read the review to find out!
That's all for the Evening Wrap-Up, folks. Now go out and enjoy the rest of your night!