US Cellular Galaxy Note II priced at $300 for late-October launch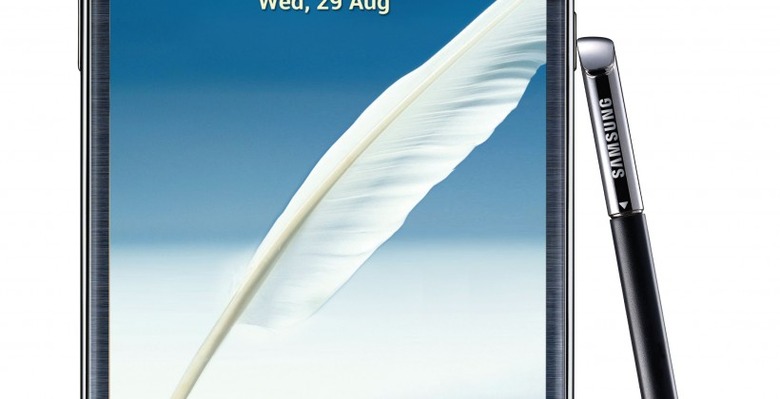 Samsung's Galaxy Note II may be confirmed for all "major" US carriers, but so far only US Cellular has put its money where its mouth is and announced a price for the 5.5-inch phablet. The 4G LTE version of the phone is headed to US Cellular stores in late October, the carrier has confirmed, priced at $299.99 with new, two-year agreement.
Of course, just because the Note II supports LTE, doesn't mean you'll necessarily get 4G speeds. US Cellular says its network currently covers 31-percent of its customers, with cities in Iowa, Maine, North Carolina, Oklahoma, Texas and Wisconsin getting the high-speed love.
Galaxy Note II hands-on:
That coverage will expand later in 2012, to include "select cities" across Illinois, Maryland, Missouri, New Hampshire, Oregon, Tennessee, Vermont, Virginia, Washington and West Virginia. US Cellular's goal is 58-percent of customer 4G coverage by the end of this year.
US Cellular is already taking preorders for the Note II, with the 16GB "Titanium Gray" model currently listed. If you preorder, you get the $100 rebate instantly; if you wait for in-store sales, you'll have to go the tedious old-fashioned mail-in rebate route instead.
There's more on the Note II in our full hands-on