Samsung Galaxy Note II hands-on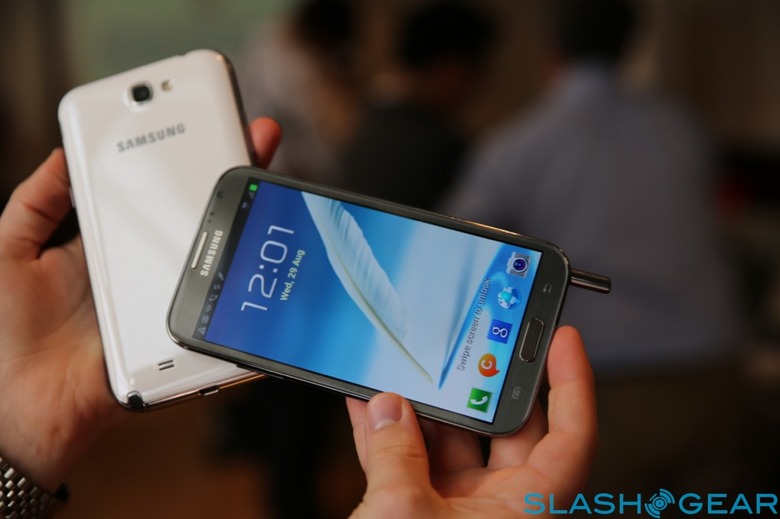 Take the DNA of the original Galaxy Note, add the style of the Galaxy S III, and throw in a more comprehensive understanding of what digital pen-users want, and you'd come up with the Galaxy Note II. Samsung's second-gen "phablet" manages to deliver a larger screen in a more pocketable form-factor than its trail-blazing predecessor, including making the digital S Pen itself easier to wield. We caught up with Samsung and the Note II ahead of its official launch at IFA 2012 to see if one of our favorite devices could really have been so improved.
Make no mistake, it's still a big phone. Samsung has trimmed the top and bottom bezels and so managed to fit 5.5-inch screen into a space where previously a 5.3-inch one resided, without making significant changes to the overall bulk of the handset, but it still dominates the hand. Happily the blunt edges of the original Note are gone, replaced by the softer curves and glossy plastic we saw previewed in the Galaxy S III. It's a visual trick, but it does make the Note II appear smaller.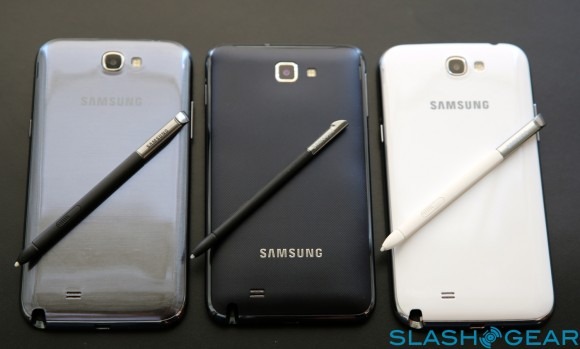 The other big physical change is to the S Pen, which still gets a silo in the body of the phone itself, but is both longer and thicker than the first-gen version. It also has a new, rubber tip, which does make tapping and writing on the touchscreen feel less like you're scratching away at your phone with a toothpick. The new stylus is compatible with the old Note, though of course it won't stow away inside.
When it comes to the display, Samsung giveth and Samsung taketh away. The panel itself is bigger – and just as bright, color saturated and generally delicious as we're used to from AMOLED technology – but you actually lose out on some pixels. The Note II runs at 1280 x 720, just like the Galaxy S III, whereas its predecessor ran at 1280 x 800. You don't really notice the difference, but it does mean that some of the apps and changes Samsung has made for the Note II won't be rolled back to the original Note, because of hardware differences that include the new resolution.
Samsung Galaxy Note II video demo:
Part of the reason you don't notice the change is that Samsung has made more intelligent use of the real-estate on offer. The gallery UI, for instance, has been tweaked to accommodate both a folder list and the contents of the currently selected folder simultaneously, making navigating through a far swifter affair. It works particularly well with the new Air View previewing system, which finally takes advantage of the hover-support Wacom's active digitizers provide.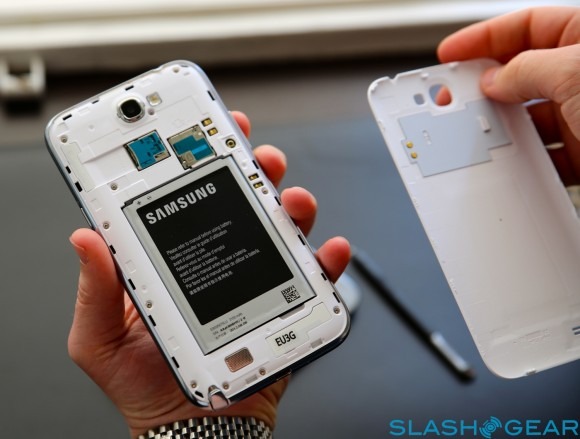 Float the nib of the stylus above a gallery folder, for instance, and it will bloom up to show thumbnails of what's in that folder (up to nine pictures at once, with the previews scrolling to show more for as long as you keep hovering). S Note gets its own homescreen pane appended onto the default list of seven, for browsing your folders of existing notes or starting a new one; alternatively, as soon as you pull the S Pen out, a blank note is brought up onscreen.
Officially, the Note II should run faster than before – indeed, we had no problems using Samsung's Popup Play video picture-in-picture with an HD video clip, while simultaneously browsing full webpages – though we'll need to get our hands on a review unit (and final software) to see how it holds up under true everyday stress. The 2GB of RAM is a welcome addition, though, and generally moving between apps proved lag-free.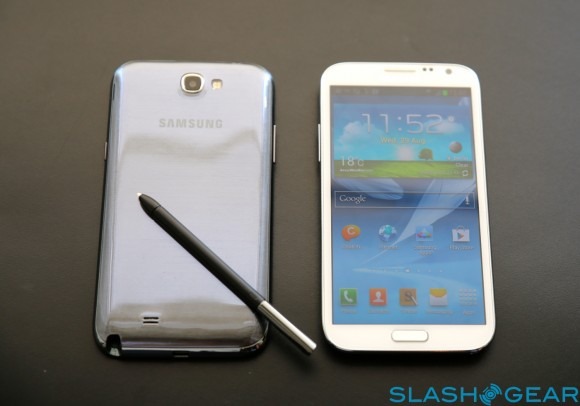 Twelve months ago, the original Galaxy Note was met with both derision and delight. Some loved the idea of a tweener phone/tablet which made "proper" use of a stylus; others took great pleasure in reciting Steve Jobs' famous comments about devices using pens being instant failures. In the intervening period, though, its built a strong following of users loving the expansive display and convenience of digital notetaking.
The Galaxy Note II promises to build on that. It's an evolutionary change, not revolutionary, but it's further evidence of how Samsung's "a device for every sub-segment" strategy with phones and tablets can deliver some highly appealing products, especially when you take the Korean company's very capable supply chain into account. You can't really argue with the Note II's display, or its processor, or indeed its 8-megapixel camera.
What you can argue over is whether the Note II is still too big. If you felt that about the original, then this new version is unlikely to change your mind. Still, we can see the new phablet finding a similarly enthusiastic audience as its predecessor, and in a marketplace filled with me-too phone slabs, its S Pen functionality remains a welcome diversion from the norm.