Tobii and NTT DOCOMO announce ibeam eye-tracking tablet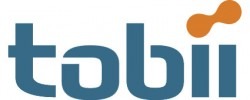 Tablets these days can do a lot of different things, but NTT DOCOMO has a new tablet in the pipeline with a feature that we don't see all that often: eye tracking. The eye tracking technology in NTT DOCOMO's new ibeam concept tablet will be supplied by Tobii, and if you're going to be at CEATEC in Tokyo at the beginning of October, you'll get the chance to see it in action. It's there, at booth #4B66, that NTT DOCOMO will be unveiling the prototype ibeam for the first time.
Of course, eye tracking tech probably isn't going to sell millions upon millions of tablets in the blink of an eye, but it does have its uses. The ibeam uses the Tobii IS20, which is described as "the most advanced and compact eye tracker in the world," in a statement released today. During CEATEC in Tokyo, NTT DOCOMO will be showing off examples of natural user interfaces for PCs and tablets that are centered around eye tracking integration.
One of the benefits of eye tracking integration is that users would potentially be able to control the ibeam tablet using only their eyes. This means that you could have true hands-free functionality, and we imagine that using eye tracking tech would prove to be a lot easier than using voice commands. At the very least, when using eye tracking tech, you won't be caught in public shouting commands at your device.
The ibeam certainly sounds like an interesting tablet, but unfortunately we're going to have to wait for the lion's share of the details. Since it sounds like the ibeam is in the early stages of development – keep in mind that NTT DOCOMO will only be showing off a prototype at CEATEC – the tablet is probably still a ways off from hitting the market (if it ever does at all). Still, it will be exciting to see what the ibeam can do, so keep it tuned here to SlashGear for more information.