Apple iOS 6 released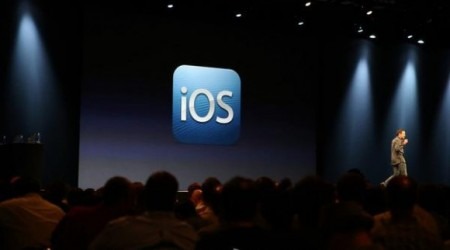 Good news folks! Apple has just opened the flood gates and released the official version of iOS 6 today for the world. You diehard Apple fans have probably been running iOS 6 from the beta, or GM release a few weeks ago, but today the final version is rolling out and available right this minute for all those iDevices.
While we're pretty sure many of you are patiently waiting for that shiny new iPhone 5 to arrive, for those that didn't upgrade you can surely get close with iOS 6. Apple's new Siri improvements, Their own home-brewed 3D Maps with flyover, passbook and more. I'm sure you all know plenty about iOS 6 already and just would like to know how to get it.
The folks from Cupertino have been working hard and are pushing the update out as we speak. We've been hearing from multiple sources that the rollout has just begun and is rolling out in stages. Users of iOS 5 devices should be able to update over-the-air right on their devices, and as usual all can use iTunes to do the same. As a precaution it's always good to backup your iPhone or iPad first just to be safe.
We mentioned this morning the update would start rolling out around 1:00 PM EST and that is in just a few minutes. Most likely the masses will start seeing the update arrive shortly. The update is likely being staggered so if you don't see it right away don't be too upset, try again in a few minutes and you'll be enjoying that iOS 6 greatness soon enough. You might also want to make sure you're running the latest iTunes 10.7
For more details on iOS 6 you'll want to check out our Apple Hub, or take a peek at our in depth iPhone 5 and iOS 6 review.