HTC reveals Windows Phone 8X and 8S smartphones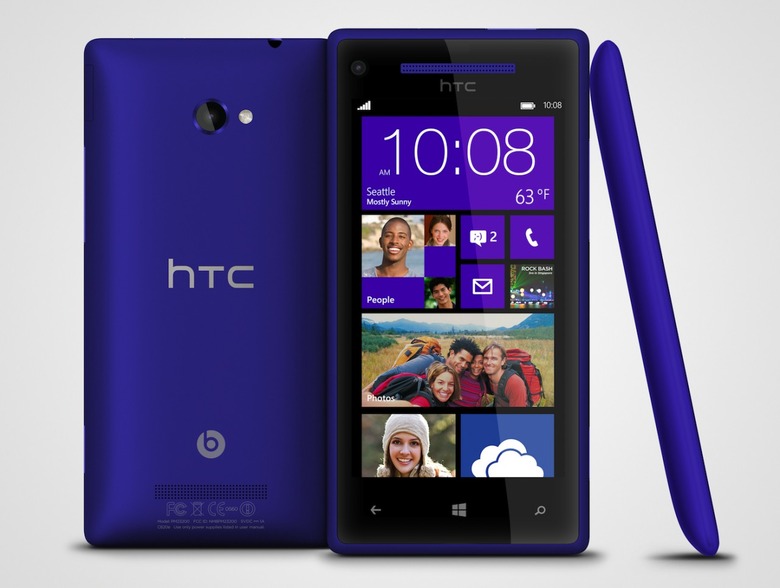 HTC has revealed its new Windows Phone 8 smartphones, the Windows Phone 8X by HTC and Windows Phone 8S by HTC, with cumbersome names but appealing specifications. The HTC 8X (as it's likely to be known) has a 4.3-inch Super LCD II 720p display, 1.5GHz dualcore Snapdragon S4 chipset, 8-megapixel f2/0 BSI camera and twin amps for its Beats Audio, while the more affordable HTC 8S offers a 4-inch WVGA display, 1GHz dualcore S4 chipset, 5-megapixel f/2.8 camera, and a microSD slot. Both will be branded as Microsoft's "Signature Windows Phones."
The 8X also includes Gorilla Glass and an optical lamination touchscreen, 16GB of internal storage (though no microSD card slot), WiFi a/b/g/n, NFC, Bluetooth 2.1+EDR, and the usual digital compass, GPS, and other sensors. North America will get LTE versions, while EMEA will get HSPA+/DC-HSDPA models.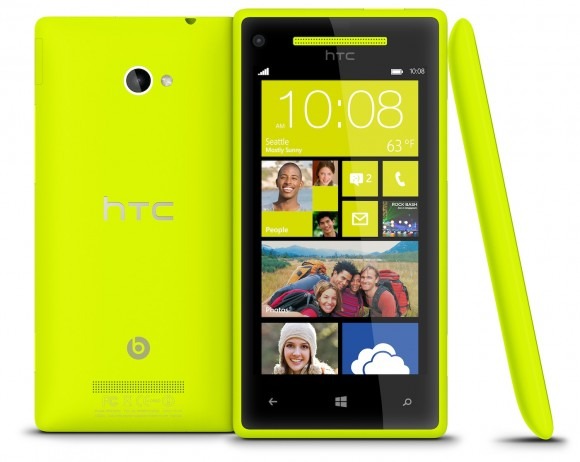 Beats Audio branding is, unsurprisingly, included, but the 8X actually accommodates a pair of amplifiers: one for the headphone jack, and another for the phone's speaker. It's not the only multimedia boost: the 8-megapixel main camera uses a BSI sensor and HTC's Image Chip for better processing, and is capable of 1080p Full HD video recording.
Interestingly, the front-facing camera is also able to record 1080p HD, and uses a a special ultra-wide angle 88-degree lens so that it can fit up to four people in-frame simultaneously. That should be useful given Microsoft's extra emphasis on Skype in Windows Phone 8. Four color variants will be offered: blue, black, red, and yellow, though not all markets will get all color options.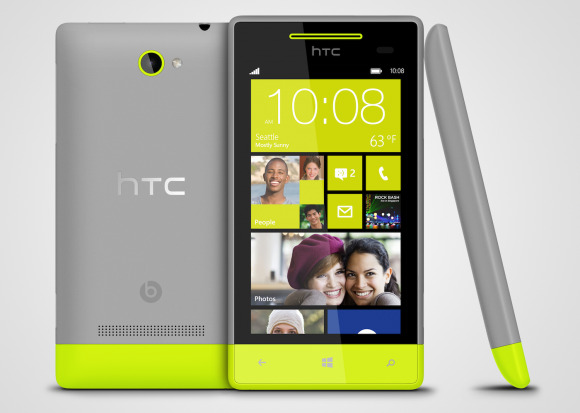 As for the HTC 8S, that will target a more affordable price point, with a smaller display and twin-tone casings in black/white, grey/yellow, red/orange, and blue/purple. It pairs its 1GHz dualcore with 512MB of RAM, 4GB of internal storage and a microSD slot, as well as LTE for North America, and there's WiFI b/g/n, Bluetooth 2.1+EDR, GPS, and a digital compass.
The camera is a 5-megapixel unit with 720p HD video recording, but there's unfortunately no front-facing camera which seems a missed opportunity on HTC's part. Instead, you get Beats Audio branding, though only the DSP and Beats headphones equalizer presets, not the twin amps of the 8X.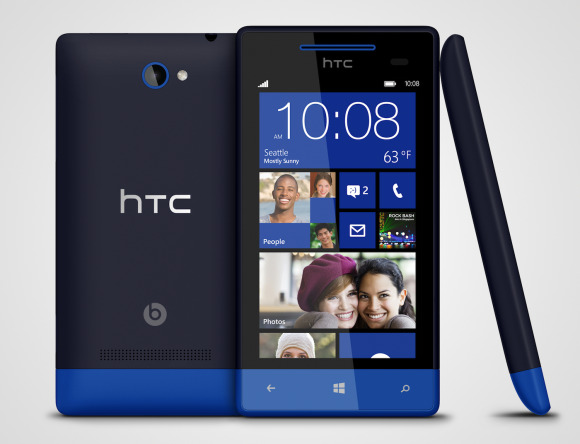 Both phones will go on sale in November 2012, with the HTC 8X being snapped up by 126 operators in 50 countries, and the HTC 8S by more than 146 operators in 52 countries. In the UK, Three, Orange, T- Mobile, Vodafone, O2, and Virgin Media will all be offering both handsets, as well as unlocked versions through the usual retailers.
In the US, AT&T, T-Mobile, and Verizon will be offering the phones, while in Europe it will be Vodafone, Orange, and T-Mobile doing the honors. Telstra, Vodafone Australia, Singaport Telecoms, Chunghwa Telecom, Smartone, Optus, and Telecom NZ will be offering the pair in Asia-Pacific.
Check out our hands-on with the HTC 8X and HTC 8S for some first-impressions, and you'll find all the specifications in the gallery below.