Samsung pokes fun at Apple with latest Galaxy S III TV spot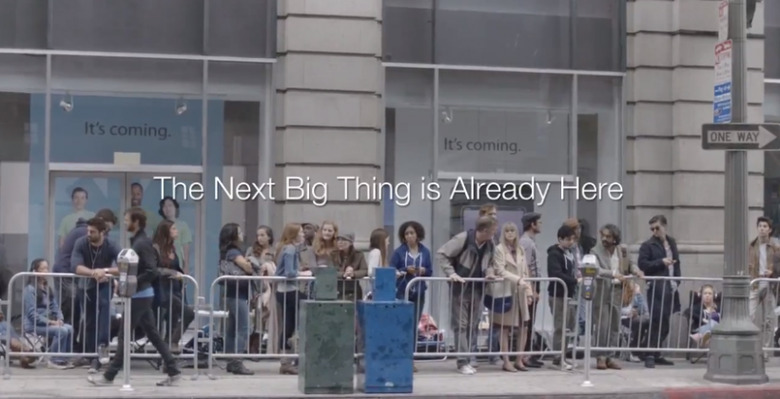 Samsung is at it again this morning. Releasing another one of their comical and irreverent commercials showing just how awesome their Galaxy S III smartphone truly is. Calling the commercial "The Next Big Thing is Already Here," clearly aiming at the iPhone 5 and all those folks waiting in line for days on end.
We knew this was coming, and mentioned it earlier last week. Samsung released the same type of edgy and very direct commercials with the Galaxy S II last year right around the iPhone 4S release date — so this shouldn't really be much of a surprise. There's no funny lines like, "dude, you're a barista" like they had in the last commercial but you'll still want to take a peek below and have a laugh.
Actually we take that back. Best line of the new Samsung TV spot is, "yea yea, but they make the coolest adapters." Obviously Samsung is taking aim at the iPhone 5 here. Talking about 4G LTE finally hitting while SGIII owners have been enjoying it for a year, then they poke fun with NFC capabilities showing off sharing music playlists with a tap using S-Beam, or WiFi direct photo sharing.
Clearly Samsung is upset with the lawsuit settlement reaching the 1 billion mark, and this is surely just one of many new commercials we'll be seeing from good ol Sammy coming soon. So the question is what will you be getting? Do you own the Galaxy S III, or have you been waiting for the iPhone 5? Take a peek at our hands-on and reviews of both devices below.