Samsung Gearing Up To Blast Apple In New Commercial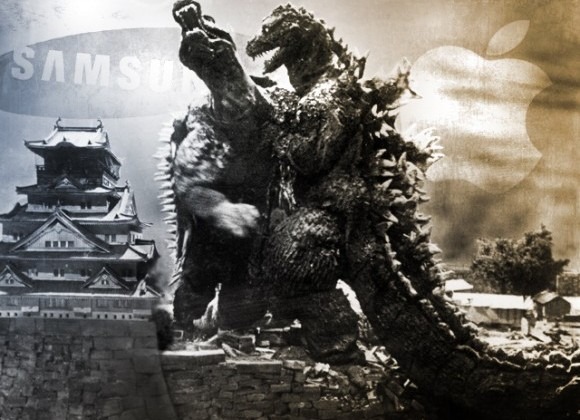 With Samsung's courtroom loss to Apple still undoubtedly fresh in the mind of its executives, the company is gearing up to take a few hits at the iPhone maker in a brand new commercial. The Verge reports that production on a new Samsung commercial has gotten underway, and like some Samsung commercials in the past, the aim is to show iPhone enthusiasts what they're missing out on. In other words, we can probably expect this ad to ruffle some feathers.
According to the report, the commercial will focus on a group of people lining up outside an Apple store, waiting to buy the latest iDevice. Presumably, the commercial will suggest that these consumers are waiting for the iPhone 5, but the ad clearly features the iPad (or at least a tablet resembling the iPad), so it may be a commercial for the Galaxy Note 10.1. In any case, as these people are waiting in line, satisfied Samsung owners will stroll by, showing off their devices to the impatient masses.
Hearing that, it seems that there's a pretty good chance such a commercial is currently in production – Samsung has gone this route in the past, and this commercial just seems to be the latest in a line of ads geared toward pulling people away from Apple and getting Samsung devices in their hands. The Verge has a series of images from the set of the shoot, showing cardboard cutouts of fake Apple genius, and displays that make the inside of the store look like a true-to-form floor of an Apple store.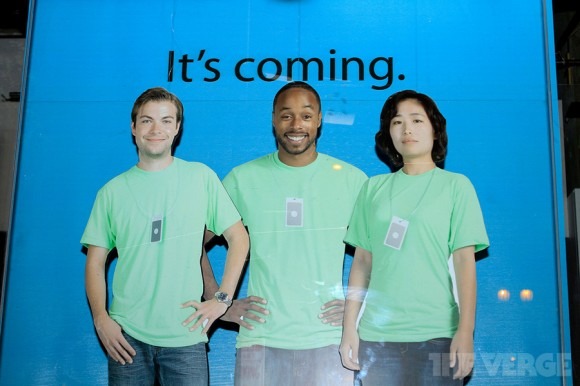 We're not sure when this ad will hit the airwaves, but if it's targeting the iPhone 5, you can bet that Samsung will want to have this ad running as close to the iPhone 5's launch as it can. Apple is widely expected to reveal the iPhone 5 tomorrow, and you can catch all of the details straight from the event by tuning into our liveblog at live.slashgear.com. What do you think about Samsung's latest anti-Apple ad?