Nokia slaps HTC with Windows Phone 8 innovation snub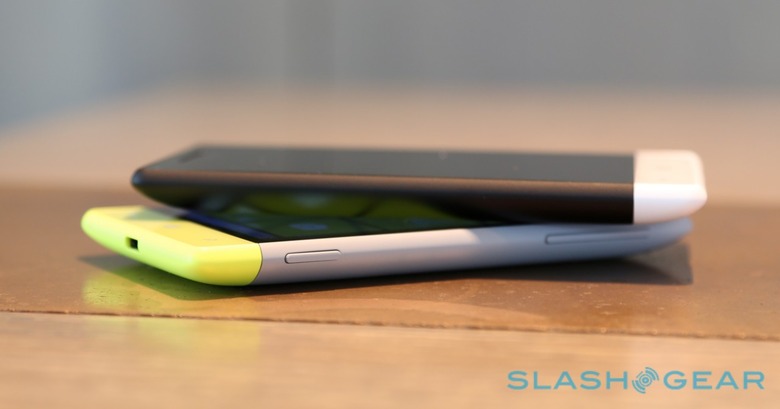 Nokia has lashed out at HTC over the 8X and 8S, dismissing the new "signature" Windows Phone 8 handsets as rebrands that are lacking in innovation. "Instead of changing a product name, we're changing the game with benefits like PureView, nav & wireless charging" Nokia executive vice president of sales and marketing Chris Weber tweeted shortly after HTC revealed its new line-up. "It takes more than matching color to match the innovation of the Lumia 920."
The tension has seemingly been prompted by HTC's deal with Microsoft to brand the 8X and 8S as the "signature Windows Phones." Microsoft will use HTC's handsets for its promotional material and advertising around Windows Phone 8, and CEO Steve Ballmer appeared on-stage at today's event to wax lyrical about how the smartphones embodied the updated platform.
That's a position many expected Nokia to automatically assume at Microsoft's right hand, given the Finnish company has entirely committed to Windows Phone and is even paid by the software firm to subsidize development and marketing.
Although HTC has undoubtedly put plenty of effort into the slick designs of the 8X and 8S, the software experience is more off-the-shelf. The company confirmed to us that, bar a homescreen clock Live Tile, there'll be none of the custom apps or HTC Hub content found on the original HTC Windows Phone 7 models. Nokia, in contrast, has a suite of exclusive apps, including Nokia Music and Nokia Transport.
Those questions are apparently enough to leave Nokia confident that its phones remain ahead of the game. "Happy to add a new Signature to the Windows Phone ecosystem" Weber suggested, "behind the Lumia 920."