SlashGear Evening Wrap-Up: November 13, 2012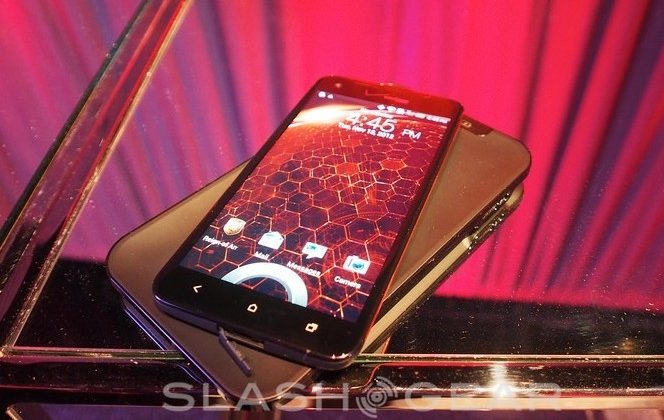 Welcome to Tuesday evening everyone. We had a pretty big day, what with the reveal of the HTC DROID DNA and all. HTC announced that the DROID DNA will be arriving at Verizon on November 21, and we even managed to go hands-on with the device and its wireless charging dock. Of course, today was also the day that the Nexus 4 and the Nexus 10 became available on the Google Play Store. All but the 16GB Nexus 10 sold through pretty quickly, so we hope you got your hands on the device you wanted before Google put up the out of stock notices.
3G Nexus 7s started shipping earlier today, and we found out that Apple stores take in $6,000 in sales per square foot. IHS is predicting that the Wii U will sell 3.5 million units by the end of 2012, and Nokia has announced its new HERE mapping service to take on Google Maps. The release preview of Internet Explorer 10 for Windows 7 is now available to check out, and there seems to be a pretty major issue with some of the Black Ops II PC discs floating around out there.
Verizon and Motorola begin sending out OTA Jelly Bean updates to the DROID RAZR M today, while Google started installing its fiber network in Kansas City. BitQwik has released a search app for Evernote users, while Verizon said it will be launching 4G LTE in a bunch of new markets on November 15. mLogic unveiled a new PCIe expansion chassis that's compatible with Thunderbolt, Android 4.2 has made its way to the Android Open Source Project, and Murfie and Sonos have teamed up to help you move your physical CDs into the cloud.
StarCraft II: Heart of the Swarm was finally given a release date earlier today, Vimeo has launched a new preview of its upcoming pay-to-view program, and we learned today that the ASUS VivoTab RT will be landing at AT&T later on this week. Finally tonight, we have a few originals for you to have a look at. Chris Davies tells us why the HTC DROID DNA should have been a Nexus device, while Chris Burns gives us his reviews of the Olympus Stylus XZ-2 and the Otaku Camera for iOS. That does it for tonight's Evening Wrap-Up, enjoy the rest of your night folks!