ASUS VivoTab RT arrives at AT&T on November 16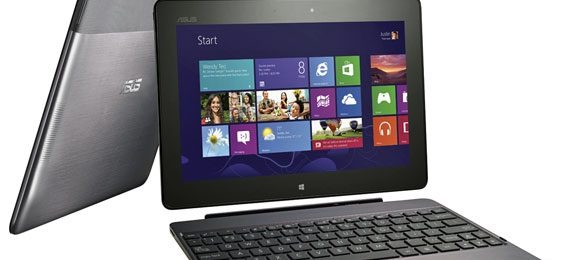 Those considering the ASUS VivoTab RT might be pleased to know that it has finally be given an AT&T release date. The new Windows RT tablet will be available at AT&T stores and from AT&T's website starting on November 16, which is this Friday. The tablet will be priced at $499, so you'll be saving a bit of money by going through AT&T, but that low price requires a two-year commitment and that you sign up for a data plan.
AT&T says that this $499 price tag is offered as part of a special holiday promotion, so don't expect it to stick it around forever. AT&T is currently running a deal that could potentially save you $100 off the price of VivoTab RT if you purchase a Windows smartphone and sign a two-year contract, but we're not sure at the moment if this is deal is part of the aforementioned "special holiday promotion." If it is, expect to pay a little more than $499 for your VivoTab RT if you aren't planning on picking up a Windows smartphone alongside it.
In any case, November 16 is the day it arrives at AT&T, so get ready folks. AT&T touts that it will be the "exclusive" carrier of the VivoTab RT this holiday season, so if you want to get a VivoTab RT and use it on a mobile data network, it sounds like AT&T is the place to go for now. The VivoTab RT comes with a 10.1-inch IPS display running at 1366x768 resolution and a NVIDIA Tegra 3 quad-core processor – while the screen resolution might leave something to be desired, we can't imagine too many complaints about the processor.
That processor will be working alongside 2GB of RAM to keep things speedy, and the VivoTab RT also features a rear-facing 8MP camera for snapping pictures. ASUS has also made an optional keyboard dock for the VivoTab RT that features two USB ports and helps extend the battery life of the tablet. Will you be picking up your VivoTab RT from AT&T when it launches there later this week?