DROID DNA by HTC hands-on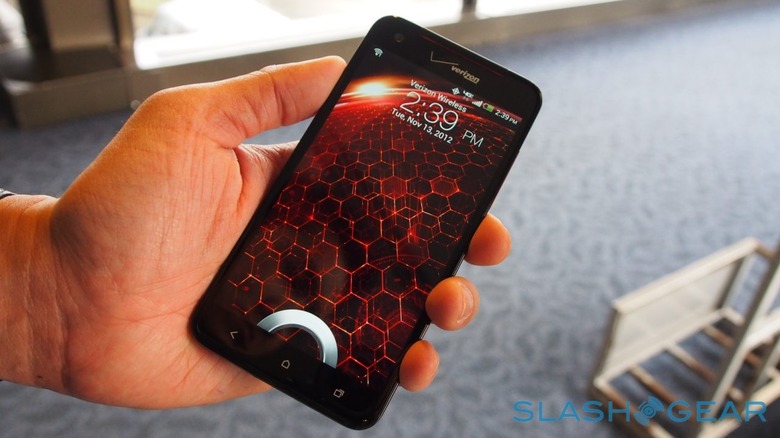 The stakes are high, and HTC is getting serious. Verizon's new DROID DNA by HTC is the company's most feature-packed phone to-date, not to mention arguably the most impressive device on Verizon's LTE network, starting with a Super LCD 2 display that may well spoil you for all other smartphones. 5-inches and 1080p HD resolution, paired with one of the fastest processors around; read on for our first impressions of the DROID DNA by HTC.
440ppi on a mobile device display is just plain crazy, but it's the sort of crazy we could fast get used to. The DROID DNA's 1920 x 1080 screen is not only incredibly smooth, crisp, and bright, but has incredibly broad viewing angles and minimal bezel. That helps keep the DNA relatively compact, though of course with a 5-inch panel it's hardly going to be a small device. Still, the curved edges help blend the front with the sides, and mask some of the bulk. The "microgrill" edges are meant to remind you of a Lamborghini grille, but more importantly they're easily gripped, as is the soft-touch rubberized back.
Under the hood there's the 1.5GHz quadcore Snapdragon S4 Pro APQ8064 processor and 2GB of RAM, just as we saw on the HTC J Butterfly in Japan. Android 4.1 moves incredibly smoothly, with no lag evident, and while we'll be waiting on benchmarks, we've a feeling the HTC will be near the top of its game. HTC also equips the DROID DNA with a 2,020 mAh battery, though with a Full HD display we're not entirely sure how long that will last, despite HTC and Verizon's confidence.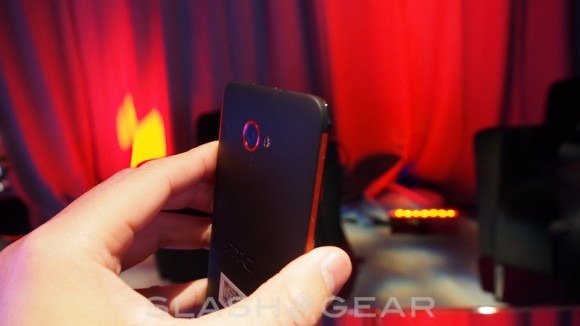 All of the headline stuff from HTC's latest devices gets wrapped up in the DNA. There's a wide-angle front facing camera which, thanks to an 88-degree lens, means more people can fit in frame at once, perfect for those at-arms-length shots. Not one but two Beats Audio amplifiers are included – separately powering the headphone jack and the DNA's speaker – and there's simultaneous video and photo capture too. New to the DROID line is wireless charging (though the wireless charging plate itself is optional, at $59.99), which should help keep the DNA's battery topped up while it's sitting idle on your desk.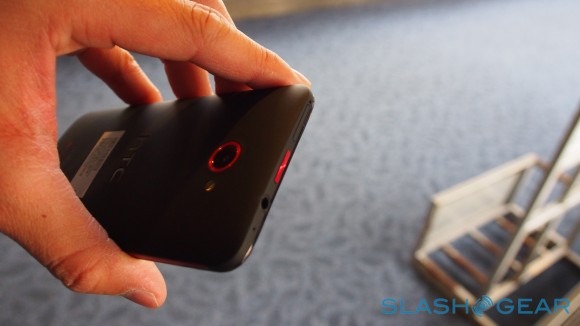 It's not a clean sweep, however. As with other recent handsets, both Android and Windows Phone, HTC has opted for fixed internal storage only: there's no microSD card slot to expand it. That means you're stuck with the 16GB HTC deems sufficient, and which – after apps and the rest – there's only 11GB free for the user. Yes, the cloud is increasingly delivering our media and sweeping the content we create off our phones and into the ether, but it's still a short-sighted decision considering the segment positioning. HTC tells us there's no current plan for a 32GB model or larger.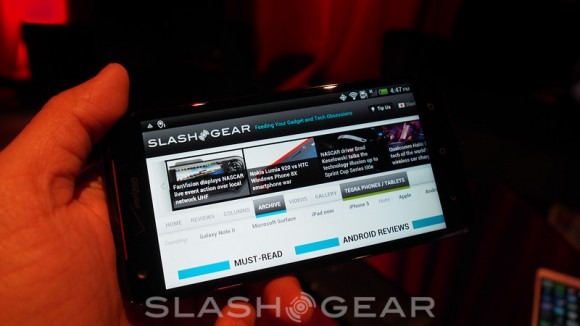 Whether HTC Sense 4+ is a positive or a negative depends on your comfort level with the company's customized interface. It's certainly cohesive in its well-matured state, and it pulls the DROID DNA in line with HTC's other phones, but there are plenty of people who prefer pure Android (and the timely updates that usually promises).
HTC has had a tough few quarters, struggling to raise itself above the mass of Samsung Android devices and Apple's perpetually popular iPhone, and the company needs a stand-out product that it can legitimately describe as a flagship. It certainly has that in the DROID DNA, with hardware that has beaten Samsung's AMOLEDs to the Full HD punch, and wrapped up in a sleek, high-quality design.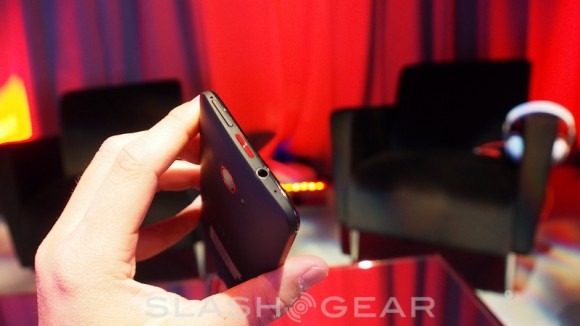 What HTC needs to convince us is that the aftersales support is just as impressive as the out-of-the-box experience. If it insists on using Sense, then it has an obligation to deliver timely Android updates rather than let existing users languish on older versions as it struggles to balance the custom interface with the pace of Google's innovation.
Still, there's plenty to like about the DROID DNA, and we'll be putting the new Verizon smartphone through its paces for the full SlashGear review. The DROID DNA itself will go on sale at $200 with a new, two-year agreement on November 21.