DROID DNA release date November 21st for $199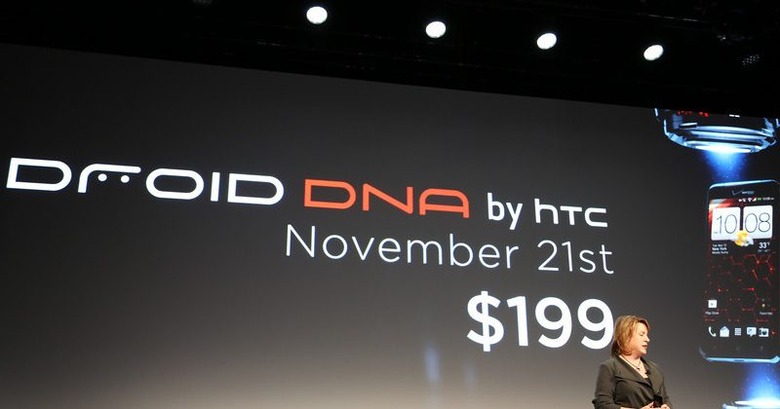 Pre-orders for Verizon's newest DROID start today, this bringing HTC's highest definition device on the market TO the market by the 21st of November. This device has a massive 5-inch display with 440PPI, that being higher density than any other smartphone (or tablet) on the market by a significant margin. This device of course requires a 2-year agreement if you're wanting to grab it for the $200 price point, and you'll find the details to be numerous as far as what's possible in this next-generation Android environment.
This beast works with Qi-compatible wireless charging and a 2,020 mAh battery – we're certainly hoping that this means that with such a giant display, Qualcomm's processor is able to handle battery conservation extremely well. This device also works with Android 4.1.1 Jelly Bean and Sense 4+, HTC's own user interface. Inside you've got global data capabilities as well – in short, that means you can go anywhere, but know this: you can slip an AT&T SIM in there too if you like (though you wont get LTE in that case.)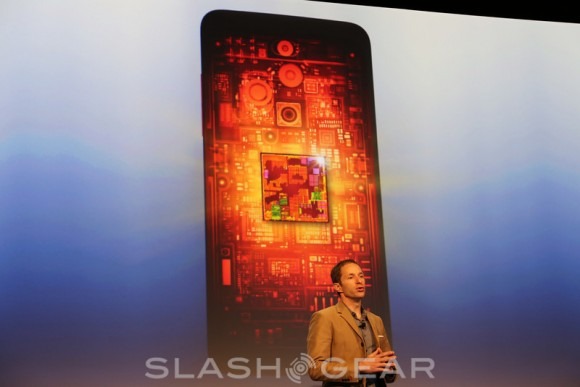 This machine is made to take on the next generation of high-definition display needing users as well as those wanting to work with one of the most powerful processors on the planet. The Qualcomm Snapdragon S4 Pro is currently in the LG Optimus G as well as the LG Nexus 4, here ready for the HTC universe for the first time. You've also got NFC as well as MHL for HDMI output and wireless connectivity.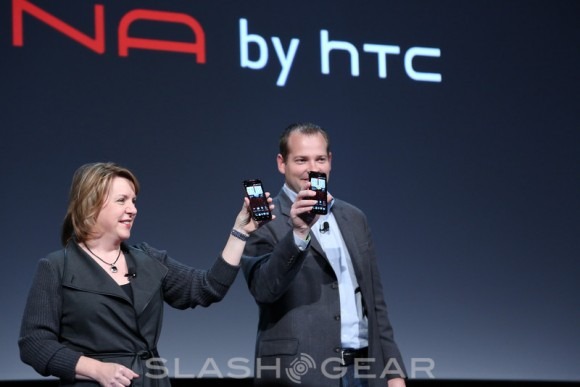 At it's thickest, this device is 9.73mm, and at its thinnest, 4.4mm. Needless to say, this device tapers – and it's giant, but rather light and from what we've seen thus far, possibly just a bit easier to handle than the Samsung Galaxy Note II. But we'll see in due time! Stay tuned to SlashGear for more details – and hands-on time as well!