Nexus 7 with 3G now shipping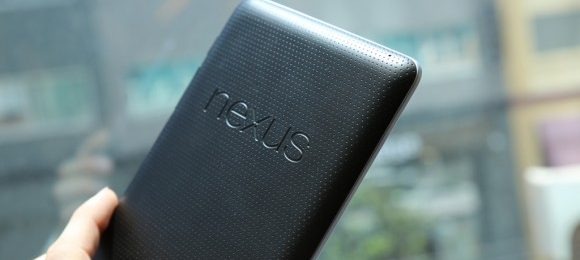 The Nexus 7 is arguably one of the best Android tablets out on the market currently, and for a $200 starting price for 16GB, there's not a lot to complain about. However, if you're wanting a Nexus 7 with 3G capabilities and want it unlocked, it's only $100 more. Plus, it comes in a lone 32GB variant with an AT&T SIM card.
The 3G-enabled tablet is shipping now, and Google says that it'll take 3-5 business days to reach your front door. The Nexus 7 has a 7-inch 1280x800 HD IPS display (216 ppi) with an NVIDIA Tegra 3 quad-core processor and 1GB of RAM. It also comes with 802.11 b/g/n WiFi, Bluetooth, and even NFC capabilities.
The Nexus 7 runs Android 4.1 Jelly Bean out of the box, but it's upgradeable to Google's latest Android version, which is 4.2 Jelly Bean. The tablet weighs just 0.75 pounds and is only 10.45mm thick, which might not be as impressive as the iPad's thinness, but for a $300 tablet, you still really can't go wrong.
The 3G version of the Nexus 7 is shipping now, and it costs $299. This will get you the 3G, as well as 32GB of storage, and an AT&T SIM card, but the tablet comes unlocked out of the box and is compatible with GSM, UMTS, and HSPA+ networks. Get it now in the Google Play store while it's still hot.