Nexus 4 and Nexus 10 now available in the US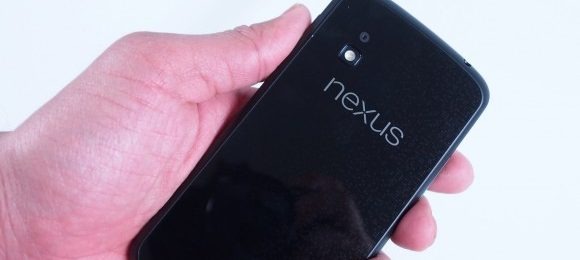 They're finally here. Google's latest and newest Nexus devices are now available in the Google Play store. After becoming available earlier this morning in Europe and Australia, the Nexus 4 smartphone and the Nexus 10 tablet are now available in the US a few minutes earlier than expected — they were planned to go on sale at noon eastern.
The 8GB variant of the Nexus 4 is priced at $299 unlocked and off-contract, while the 16GB version will cost you $349. While the Nexus 4 doesn't have 4G LTE capabilities, the device packs in a Qualcomm Snapdragon S4 Pro processor with 2GB of RAM. There's also an 8MP camera on the back with a 1.3MP shooter on the front. It comes with wireless charging, SlimPort HDMI, and Android 4.2 Jelly Bean.
The Nexus 10 tablet is selling for $399 for the 16GB version and $499 for the 32GB variant. It's the company's first 10-inch tablet and it comes with a Exynos 5 Dual SoC that has a dual-core ARM Cortex-A15 processor and Mali-T604 graphics. It also features the highest resolution of any tablet, with a 2560x1600 resolution at 300ppi.
The Google Play store is selling these devices now, and you can also grab a Nexus 4 bumper while you're at it for $20. If you're wanting to hop on the Nexus train, there's no better time to do it than right now. A $299 unlocked smartphone that's off-contract is the best deal you'll find nowadays, and a 10-inch tablet with the highest resolution in the world is certainly a no-brainer.