mLogic Introduces New mLink Thunderbolt PCIe Expansion Chassis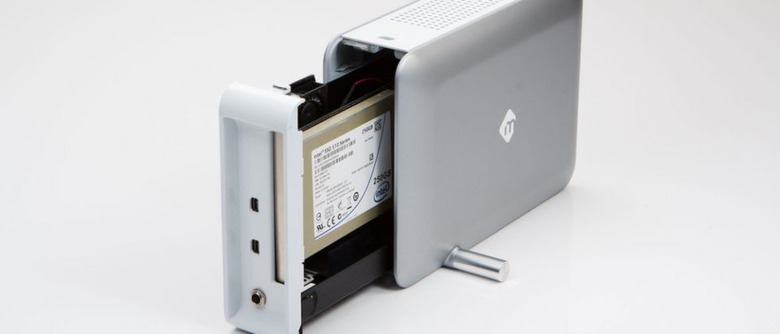 Apple's line up of Mac computers and laptops are certainly cool, but some of them like the MacBook Air and iMac don't provide as much power as some users need. This is where mLogic has decided to step in, introducing a new mLink PCIe expansion chassis that comes with support for Thunderbolt. This means that you can hook the mLink up to any Thunderbolt-enabled Mac and open up a ton of new possibilities with your computer.
mLogic's listing has no problem at all touting the transfer speeds with the mLink Thunderbolt. According to the site, the mLink Thunderbolt can transfer data at up 10Gbps, and since it comes with two Thunderbolt ports, it can support daisy-chain of up to six Thunderbolt devices. The listing also says that the mLink Thunderbolt is compatible with "just about any half-length PCIe card."
The mLink Thunderbolt is also relatively small, standing 5.86-inches tall, 2.75-inches wide, and 8.1-inches tall. It sounds like a handy little product, but if you want one, be prepared to hand over some cash. The mLink Thunderbolt costs a hefty $400, though we're sure that there are some media creators and high-performance lovers who will find value in the device despite its price tag.
At the moment, the mLink Thunderbolt is only available for pre-order. The listing says that orders will begin shipping out in 3-4 weeks, though we don't have an exact date from mLogic just yet. We'll be keeping out for a solid will release and will update you if we hear anything new, so keep it tuned here to SlashGear for more info!
[via mLogic]