Another year, another Mobile World Congress, and the unstoppable juggernaut that is the smartphone industry continues apace. SlashGear took its biggest team to MWC 2011 to-date, and still found more than enough to keep us busy in Barcelona. After the cut, the stand-out products, the key mobile themes of 2011, and how tablets are muscling in on smart mobility.
Phones
When you've got "Mobile" in your name you're obviously going to have more than a few cellphones on show, and MWC 2011 didn't disappoint. Perhaps more so than any year previous, we'd already seen at least some of the key device details in the run up to Barcelona, either via leaks – like the XPERIA Play – or through pre-launch teasers – like the Optimus 3D. Absent as ever is a sense of launch immediacy: specific release dates and pricing are in short supply, and none of the major exhibitors have managed to follow in Apple's footsteps and push a device out the door only days or weeks after its official unveil.
HTC brought one of the largest smartphone ranges to MWC 2011, with a full five handsets including two with specific Facebook functionality. The HTC Desire S, HTC Wildfire S and HTC Incredible S are all evolutionary rather than revolutionary, building on the successful releases of their predecessors, leaving the HTC ChaCha and HTC Salsa to win the bulk of our phone attention.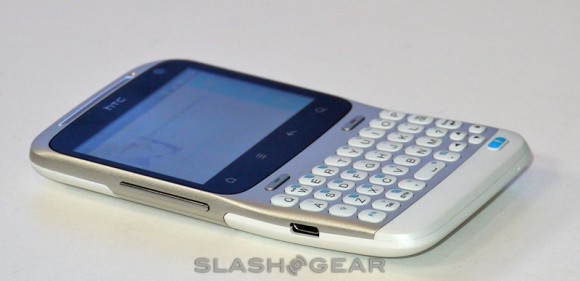 Maybe it's the power of Facebook and the HTC hype machine, but the ChaCha and Salsa managed to whip up interest with little more than a dedicated (and, for that matter, non-user-assignable) hardware shortcut key and a hook into an updated HTC Sense. Even without explicit Facebook endorsement – though with a glowing if generic pre-recorded recommendation from founder Mark Zuckerberg – these look to be the two social networking devices to beat, as long as HTC can follow through on its promises to hit relatively budget pricing. Don't underestimate how much of that solid start is the handiwork HTC has already put into Sense, however.
LG, meanwhile, looked to 3D for its cellular salvation, with the LG Optimus 3D packing a pair of 5-megapixel lenses and TI's OMAP4 processor for Full HD 1080p recording and playback. With a glasses-free 3D display it's probably stands the best chance of market success among 3D propositions, though most people we spoke to at the show threw in the telling caveat that "you can turn the 3D off and then the screen is great!"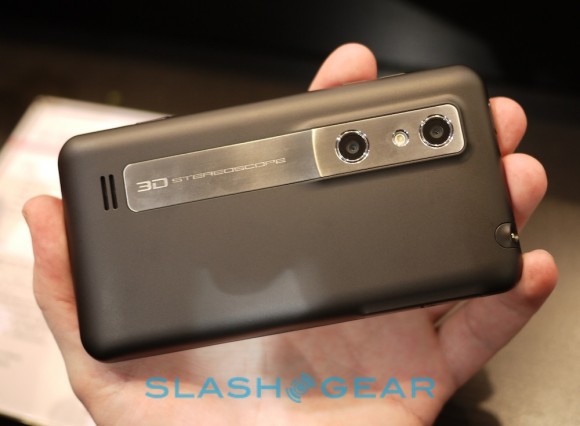 Samsung hadn't been discrete about the Samsung Galaxy S II, and its Sunday reveal wasn't helped by a significant leak of specs and live photos after, we've been unofficially told, a huge mailing list of vendors, carriers, PR and other contacts were sent the details late on the Friday prior to the show. Still, the promise of a dual-core 4.3-inch smartphone still managed to impress, and with the Galaxy S before it setting sales records not only among Samsung's range but in the US Android marketplace, we've only high hopes for the waifish successor.
[vms 53761af189682e03501d]
The scale of Sony Ericsson's launch was undermined somewhat by a seen-it-all-before feeling; over-saturation of the XPERIA Play and leaked previews of the XPERIA Neo (along with its similarities to the earlier Symbian-based Vivaz) left only the XPERIA Pro with any sense of surprise. We can't help but be cautious over the PlayStation phone, too, with lingering questions about the usability of its touch-sensitive alternatives to regular analog sticks and whether gaming developers will jump on board Sony's new platform. Hardware-wise, beyond the slide-out control pad there's little to differentiate the XPERIA Play from rival high-end smartphones – it's not even a dual-core – and much of Sony's drive seems to center around regular Android games packing extra content on the gaming phone. Sales, though, will have to convince developers that the extra work is going to be worth it, and the NGP may not arrive soon enough to envelop the XPERIA Play in its halo affect.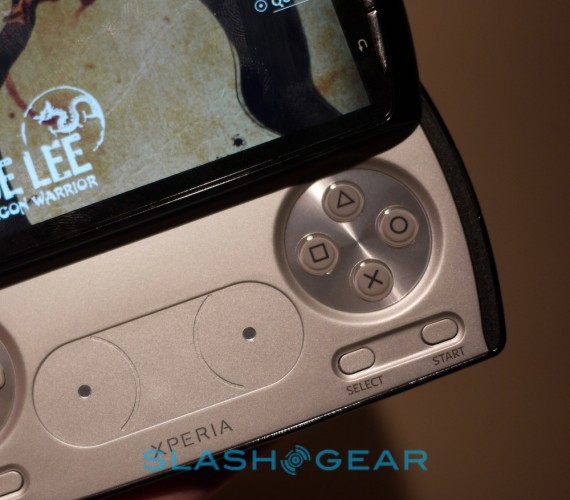 Apple weren't even at MWC, but still managed to be one of the most talked about brands among attendees (and exhibitors); the company even clinched the GSMA "best smartphone" award for the iPhone 4. There's no doubt that the Cupertino firm is still seen as the benchmark by which rivals are judged, and on the smartphone front at least there's not a huge amount of lateral thinking going on.
Nokia was another brand getting well discussed, despite not really having anything to bring to MWC beyond CEO Stephen Elop. We sat down with the ex-Microsoftie to discuss his play for the Windows Phone market and reaction to conspiracy theories, product differentiation and the Android menace. Word from the halls was that while the Microsoft/Nokia pairing was probably the most sensible one, there is still plenty of work to be done if either company want to turn their respective brands around.
That ambition isn't helped by Android and the huge amount of attention the platform garnered at the show. Google had cleverly distributed Android pins around the dozens of exhibitors with Android products, leading to a baseball-card-style swapping frenzy as the rarer examples were hastily negotiated over. Android was at the top end and at the budget end, with low-cost firms like ZTE and Huawei showing exactly why Nokia is terrified of their entry-level appeal. Eric Schmidt turned up for a MWC keynote to demonstrate a new Movie Studio app for tablets, described Android as "the world's fastest growing mobile platform" and stormed through an at-times challenging Q&A about monetization, Twitter and fragmentation.
[vms 6830d62765ffad772174]
Tablets
As at CES 2011 before it, MWC 2011 wasn't short on slates. Android again was the primary platform of choice, with a number of 3.0 Honeycomb models to choose from. The Samsung Galaxy Tab 10.1 and LG Optimus Pad (aka the LG G-Slate) made their respective debuts, illustrating perfectly the difficulties OEMs have in differentiating their slates when Android's prized "Google Experience" branding demands the software itself be left alone. Samsung picked portability and LG opted for 3D, but both managed to look underwhelming when compared to HTC's offering.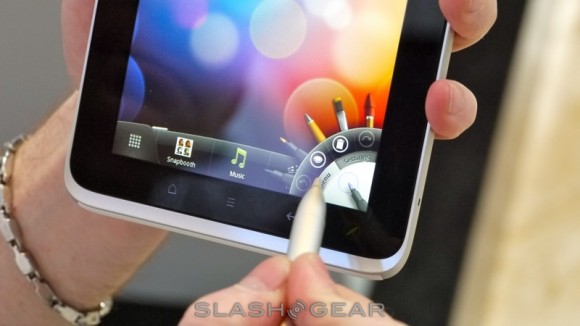 The HTC Flyer may not have Honeycomb out of the gate – it'll launch with Gingerbread instead, with HTC promising a subsequent update – but its combination of custom software, OnLive cloud gaming, Evernote integration, beautiful 7-inch hardware and – prompting no small amount of controversy – stylus input option made it the stand-out slate of the show. Recognizing that not all tablet users are content with on-screen keyboards and the iPad content-consumption paradigm, HTC actually delivered on the marketing hyperbole with a unique proposition that we're genuinely excited to try come Q2.
[vms c00c2d31982567235c55]
4G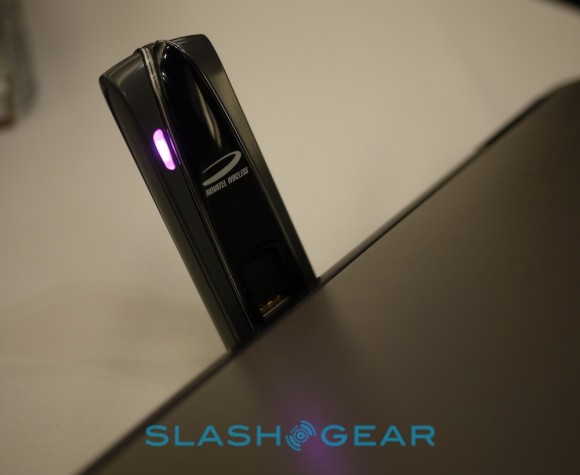 4G may now be the umbrella term for everything from HSPA+ through WiMAX and LTE, but the confusion is only just beginning. While we don't generally cover carrier infrastructure on SlashGear, it was tough to avoid the vendors and operators each trying to convince the MWC crowds that their own implementation of 4G was the way forward. We managed to borrow one of Novatel Wireless' rare Dual-Cell HSPA+ (DC-HSPA+) modems, promising downlink speeds of up to 42Mbps on Telefonica's Spanish network; stand by for our full report on just what sort of real-world performance DC-HSPA+ delivered.
Next-Gen Chipsets
As always at MWC, spend any amount of time with the chipset manufacturers and you'll soon start looking at the imminent device releases with disdain. Texas Instruments' OMAP5 promises to be vastly powerful by virtue of its dual ARM Cortex A15 cores – the company reckons the dual-core SoC will be faster and more power-frugal than a quad-core ARM A9 chipset – while NVIDIA threatened to overshadow its own Tegra 2 hype with the announcement of the Project Kal-El quad-core that will, almost unbelievably, be hitting products in the second half of 2011. Qualcomm too had quad-cores to talk about, with an update to its well-known Snapdragon line (that also threw in LTE support). Ben Bajarin took the multi-core message to task in a must-read piece of analysis.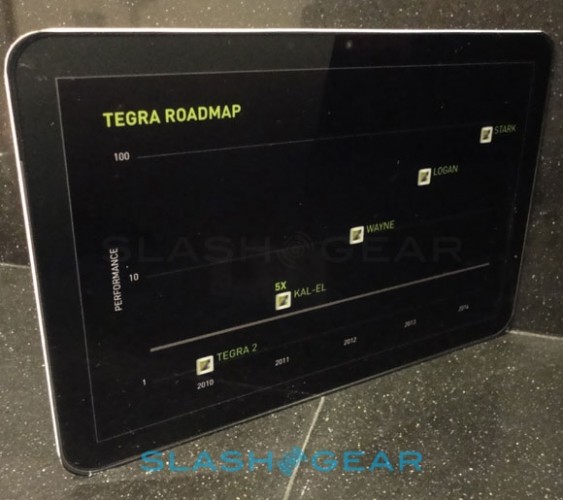 That's only the top skimming of the news from Barcelona this week, and you can find all of our Mobile World Congress coverage by using the MWC 2011 tag. There's also plenty more coverage over at our sibling site Android Community. It's was a strong showing from manufacturers and vendors, certainly, but then again it needs to be: Apple is expected to unveil the iPad 2 within the next month, and the iPhone 5 will be doing its best to reshape the smartphone segment midway through the year.
What was your favorite product of MWC 2011? Let us know which gadgets you're excited about – and which you think don't stand a chance – in the comments!