HTC Flyer Live [Video]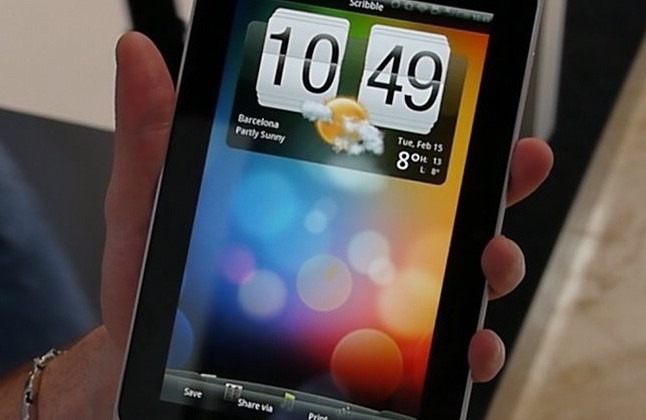 HTC's Flyer promises to bring another new angle to the Android tablet marketplace, with its stylus input and HTC's focus on note-taking and content creation. A 7-inch slate in a slick unibody aluminum and matte-finish plastic, HTC aren't allowing us to hold the prototypes at the MWC 2011 reveal, but from what we've seen we're already impressed. Check out our first impressions after the cut.
We grabbed a non-functioning prototype last week, and came away reassured by the build quality. Hardware-wise, the Flyer feels more solid than the Galaxy Tab, with a high-quality, flex-free chassis. It's easier to hold than the Samsung, too, with two slightly raised edges when you grip in landscape orientation. In portrait, the 122mm wide body is easily held in one hand, like a traditional notebook; that makes for note-taking using the digital stylus straightforward, though we do wish HTC had found space for a silo to dock it. Instead, you have to make sure you have the bundled pouch – which has a loop for the pen – to carry it.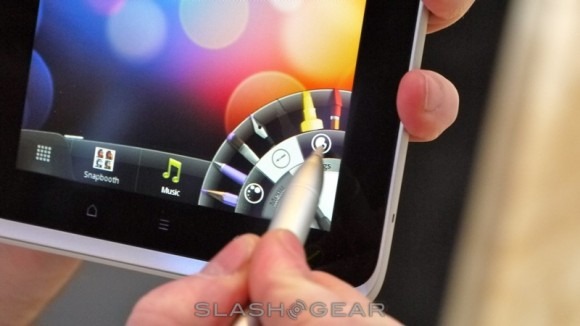 The most interesting aspect of the Flyer, of course, is the new software – a freshly updated version of HTC Sense on top of Android 2.4 Gingerbread – and the way the active digitizer interacts with it. In landscape orientation there's a new carousel desktop, which scrolls left and right with a finger-swipe. Icons float above the wallpaper, giving everything an impression of 3D. A persistent shortcut bar across the bottom of the screen gives access to the main app menu, HTC's new Notes app, Skype, Snaptooth and an art app. There's also a dedicated Notes shortcut button underneath the display, alongside the usual home, menu and back buttons.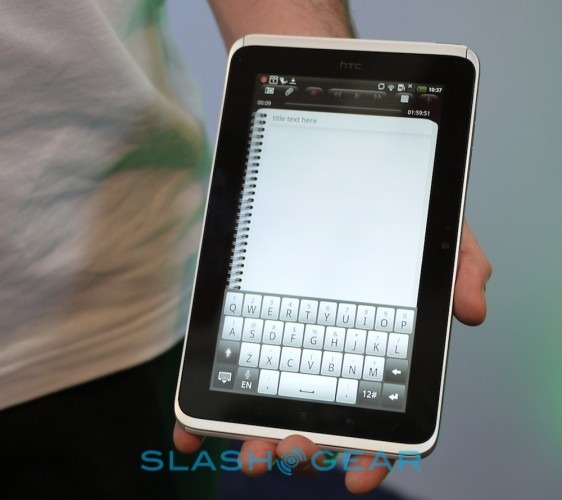 In portrait, meanwhile, the carousel is more simplistic; HTC expects the Flyer to be used in this orientation – pen in one hand – more often, though at around 415g it's still reasonable to hold it one-handed in landscape without it feeling too unwieldily.
HTC has spent a lot of time finessing the snapshot, content clipping and annotation side of the Flyer, and our demo video will show it off better than we can describe it.
HTC Flyer demo:
[vms c00c2d31982567235c55]