Sony Ericsson XPERIA Play hands-on [Video]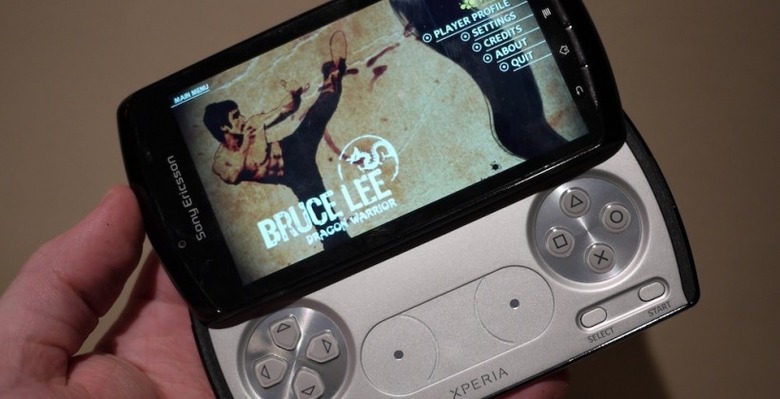 Sony Ericsson's XPERIA Play has been so well leaked already, there's a strange sense of familiarity with the gaming smartphone despite it having only made its official debut at MWC 2011 today. Hands-on, it's an odd combination of the familiar from Android and PSP, and during gameplay it certainly feels fast enough. We demo'd Bruce Lee: Dragon Warrior, FIFA '10 and Asphalt 6, and all three were slick and responsive.Video demo after the cut
The directional pad and standard PlayStation buttons all work as you'd expect, though the trackpads take some getting used to. The absence of any sort of physical feedback – as you'd normally get with the springed tension of a physical stick – makes it difficult to judge how far each has been triggered. There was also some judder at times, rather than slick movement across the pads, though that could be down to prototype error.
Sony Ericsson XPERIA Play hands-on:
[vms b1ebcdaad1f62fdbbac8]
There's still some work to be done on the software; we saw a number of app crashes along the way, and at times there was a fair amount of lag in switching apps or, particularly, going between portrait and landscape orientation. Hardware is solid and surprisingly sturdy, particularly in the slider mechanism, given these are still prototypes, and the dock is a useful addition.
Sony Ericsson XPERIA Play FIFA '10:
[vms 5e1306c46f1c8daecee3]
What will be the deciding factor is the game selection and how it differs from what's available on other Android devices. Sony Ericsson has promised that the XPERIA Play will not only get exclusive titles through their own partnership deals, but that titles more generally available on Android phones will be able to offer additional content on the Play. The success of that will obviously depend on how keen developers are to sign up to Sony's licensing scheme (which will also impact titles offered on the Sony NGP), and that will in turn be contingent on how the smartphone is priced.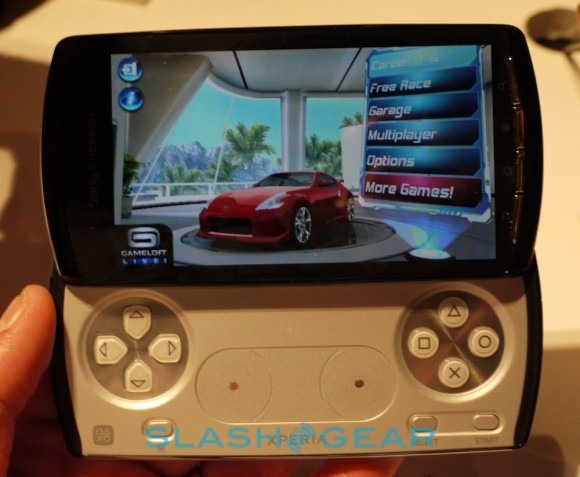 There, then, is our biggest concern. We've been talking to people in the carrier industry, and they've been telling us that the sort of monthly agreements that could be required in order to balance the cost of the hardware itself may put the XPERIA Play into a premium category above the current top-end of Android smartphones. If that's the case, then Sony Ericsson may have issues getting users onboard. Still, we'll find out for sure in March 2011, when the first markets start seeing the phone, and then again in Spring when it arrives in CDMA form on Verizon in the US.