LG Optimus Pad Hands-On [Video]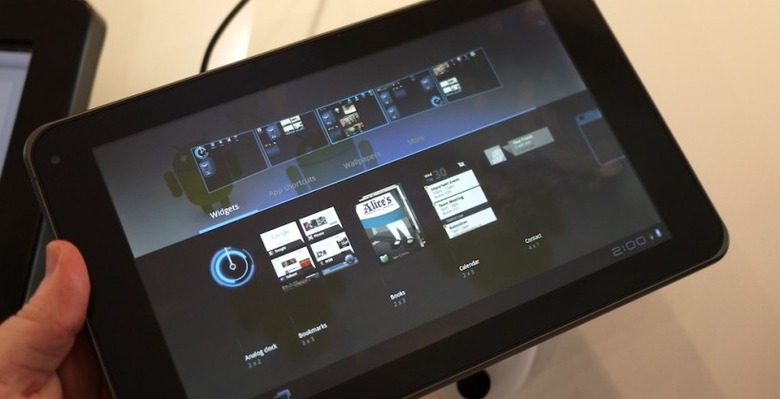 Another day, another Honeycomb tablet. After the XOOM and the Galaxy Tab 10.1 there's a certain sense of familiarity about the LG Optimus Pad, aka T-Mobile's LG G-Tablet. Running Android 3.0 on a Tegra 2 processor, the Optimus Pad differs somewhat in that it uses an 8.9-inch panel, slotting in-between the spate of 7- and 10-inch slates we've seen recently. Check out our hands-on impressions after the cut.
That makes for a more compact device, and a more hand-friendly one. In fact, the Optimus Pad is surprisingly easy to hold , though the highly glossy front panel makes for a fingerprint magnet; within seconds of swiping through Honeycomb's homescreen panes there were noticeable streaks across the display.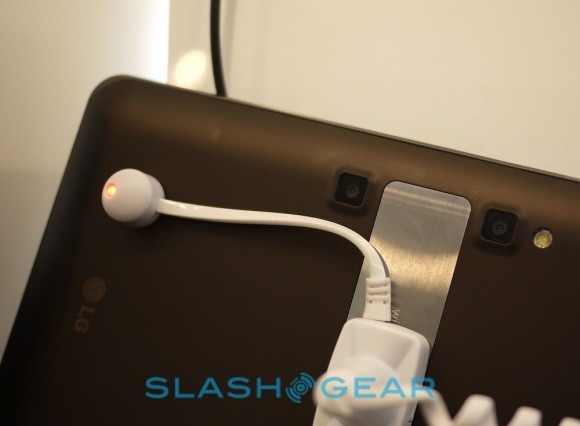 Unlike the Optimus 3D, the Optimus Pad doesn't have a glasses-free 3D display. While it can record 1080p Full HD 2D video or 720p HD 3D video, you can only watch it on the slate itself using 3D red/green glasses (you can preview the filming process in red/green, or trust the slate itself and look at a 2D view); alternatively there's the same HDMI output and DLNA wireless streaming for pushing it over to an HDTV. Curiously, LG told us that, despite having the same cameras as the Optimus 3D, the Pad won't actually shoot 3D stills.
LG Optimus Pad hands-on:
[vms f205953f9d3d7974bdd7]
As a Google Experience device this is Honeycomb in its unmodified form, good for getting prompt updates but unlikely to help LG differentiate on the software side. Still, Android 3.0 runs reasonably smoothly – a few crashes notwithstanding – on the NVIDIA chipset. Whether LG can make a convincing sales argument about the 3D abilities, or whether it will be the more compact size that swings things for the Optimus Pad remains to be seen when the slate goes on sale, price tba, in Q2 2011.